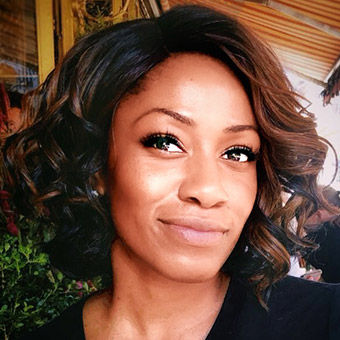 Once every 10 years, a special event blooms in the Netherlands to the delight of avid gardeners, trained botanists and would-be plant parents.
And for those making the pilgrimage to the international Floriade Horticulture Expo — this year held in Almere, just outside of Amsterdam — doing so is likely worth the decade-long wait.
To make the experience memorable, a number of river cruise lines spend years planning and crafting itineraries, sourcing specially themed excursions and building partnerships with the organizers of the event to deliver a once-in-a-lifetime experience for guests.
Among the river cruise lines that have offered Floriade sailings this year is Scenic Group, parent company of Scenic Luxury Cruises and Emerald Cruises. Both cruise lines have offered guests the chance to spend some time at Floriade this season – and there's a lot of behind-the-scenes work that gets done before these itineraries are even made available to the public.
"It had really been a pleasure to plan the 2022 Floriade Expo program, although certainly challenging at times," said Maggie Carbonell, vice president of marketing for Scenic Group USA, referring to the ongoing pandemic. "The Floriade Expo grounds have been built from scratch in Almere, so we have no doubt the organizers had some additional pandemic-induced stress; but for us, it was just a matter of working with them as they developed their programs."
Scenic doesn't necessarily have to wait 10 years to pull off itineraries like the ones they specifically craft for Floriade; they actually get a lot of practice by offering another famous flower show every year.
"We already have experience in doing this type of show with our annual Tulips cruises to Keukenhof Tulip Gardens," the company said of the eight-week tulip display in Lisse, Netherlands, that runs from mid-March to mid-May and is considered one of the other major garden events known all over the world.
Planting the seeds
A few years before a special event like Floriade is hosted, suppliers may receive initial planning information from the event organizers and start planning from there. Scenic brainstorms everything from how long the cruises might last to themed excursions to what rivers might be included.
"A wide range of rivers, durations and ships are the basis for the trip planningincluding Floriade," Carbonell said, adding that Scenic Cruise's Windmills, Tulips and Belgian delights itineraries allowed guests to explore Floriade as part of the cruise program with an expert guide. "During the cruise they would also have some other equally interesting horticultural options like visiting the beautiful inspirational gardens of Appeltern or maybe meet a ulip grower."
Once the groundwork of logistics and coordinating with Floriade's event organizers is up and running, it's time for Scenic to get started on making sure there are enough dates available to fit people's busy schedules.
Part of that process is similar to how Scenic plans for its other decennial event, like the Oberammergau Passion Play.
And one advantage that Scenic had in planning Floriade as opposed to Oberammergau is that Floriade did not have to be rescheduled multiple times due to the pandemic.
Floriade arrived right on time for 2022, just as international travel restrictions and inbound testing requirements lifted and more vaccinated travelers were ready to hit the road, and the rivers, again.
Now, for the fun part: crafting the itineraries and sailings around the Floriade show.
"An event such as Floriade or Oberammergau cannot be experienced anywhere else, so we combined these decennial events with our cruises," Carbonell said, adding that Scenic looks to its existing itineraries and routes to see what it has available and what additions it can bring to the table. "This allows us to offer a range of locations and dates for everyone's needs."
This is the first year that Scenic Group has sailed to Floriade. Scenic Luxury Cruises offered five itineraries that included excursions to Floriade this year, while Emerald offered itineraries with a Floriade excursion available as an add-on under its DiscoverMore program.
And as popular as Floriade bookings have been this season, there are actually still a few cabins left on departures in August for both cruise lines. Flourishing Floriade itineraries with Scenic are still available on its 10-day Rhine Highlights sailing from Zurich to Amsterdam and the 17-day Jewels of Europe itinerary sailing from Budapest to Amsterdam.
And for those wanting more of an active cruise experience with the option to add-on Floriade, Emerald still has two eight-day Jewels of the Rhine itineraries; one sails from Zurich to Amsterdam and one sails from Basel, Switzerland, to Amsterdam.
Source: Read Full Article