American Cruise Lines (ACL) is offering guests a post-cruise excursion package to three of the most iconic national parks in the American West if they take the company's river cruise in the Pacific Northwest this summer.
The package is a first for ACL but over time is expected to be followed by similar offerings in other parts of the country. The visits to three parks — Yellowstone, Glacier and Grand Teton — are coupled with ACL's seven-day cruise on the Columbia and Snake rivers along the Washington-Oregon border. 
American Cruise Lines CEO Charles B. Robertson said the line has worked previously with several national parks on day tours and has offered a one-night post-cruise package to guests but nothing as extensive as it is now testing.
"This is our first real foray into land packages," Robertson said. "This is really a bolt-on package at the end, and these will be our longest packages, and the first ones that go into the national parks."
The river and coastal small-ship specialist is touting the guided tour as a comfortable and secure way for its passenger base to see three landmark parks in rugged and isolated Wyoming and Montana.
"A lot of our passengers feel that we offer the safest and most convenient way to see these very remote places that we travel to," said Robertson. "Especially for our demographic, which tends to be a more mature clientele, the national parks are kind of intimidating. It's rough terrain. There's a lot of different ways to get lost hiking, for example. So, there's a kind of comfort for our existing passengers of doing them with us," Robertson said.
He said guests are eager to see and do more as long as they're traveling.
"We see this real interest in exploring close to home, and once people are out of the house, they kind of want to stay out of the house and keep going," Robertson said. "So taking a weeklong cruise and then extending it for a couple of days is more popular than ever. Especially since that's all contained in the U.S."
National park demand is being driven by trends toward increased domestic travel and outdoor recreation during the Covid pandemic. Although total visitation hours in 2021 were down 5% from 2019, some 44 parks set new recreational attendance records last year. 
Yellowstone, the country's first national park, was the 12th most visited park last year, with 4.9 million visitors, while nearby Grand Teton ranked 18th with 3.9 million visitors. Glacier National Park, in far northern Montana, was not among the top 25 visited parks, but it did welcome 3.1 million visitors in 2021, more than any other year except 2017.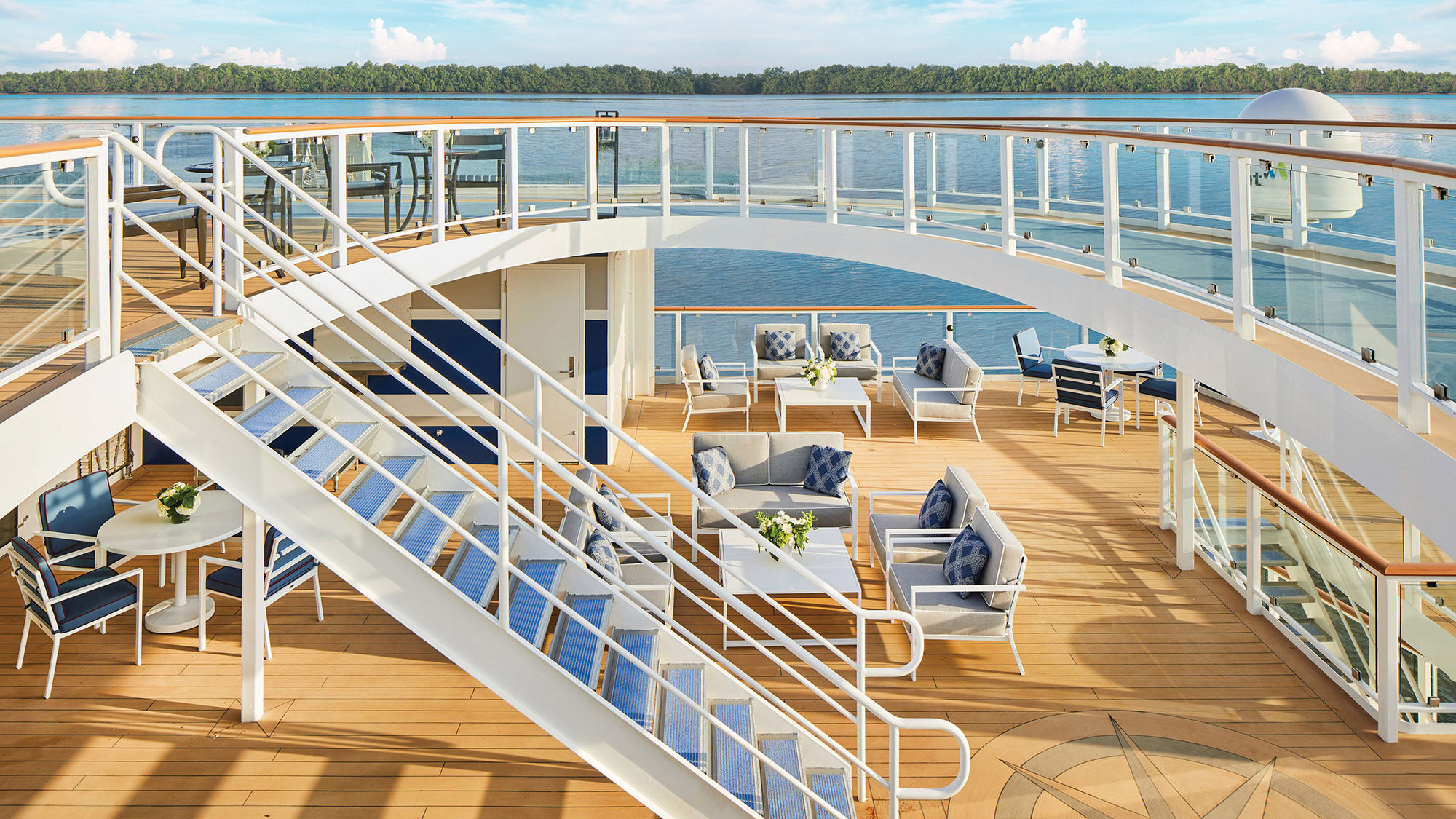 A choice of tours
ACL's tour extension comes in a three-night version, priced at $1,700 per person, and a seven-night version, at $3,900 per person. Agent commission on the land packages is 5%.
The foundation for both tours is a river cruise that starts on Hayden Island, near Portland, Ore., visits Astoria on the Oregon coast and then travels east on the Columbia past its dramatic gorge and later through wine country to Clarkston, Wash., on the Idaho border. 
Along the way there are daytrips to Mount St. Helens, Mount Hood and Pendleton, Ore., where guests can tour its renowned underground city.
Robertson said that the add-on package will be offered to all guests on the cruise as a small-group experience.
"Since our ships are between 100 and 180 guests, they tend to get to know each other pretty well on the cruise. And especially the people who bought this package, they will meet one another during the cruise and likely become fast friends," he said. 
Robertson said ACL could also consider a private tour structure if there's interest and particularly if the group is big enough to fill a small van. 
Transportation for the small groups could be a shuttle van or an upscale, 12-to-16-passenger minibus, depending on circumstances. The tours will include meals, concierge luggage service, private transport to airports and private guides as well as specialized local guides and park rangers for daily experiences.
The more extensive of the two excursions begins in Clarkston with a jet boat adventure through the Snake River's Hells Canyon plus a lunch at a private ranch within the canyon. That is followed by an overnight in Coeur d'Alene, Idaho, along the shores of Lake Coeur d'Alene. 
The tour then spends two days at Glacier National Park, known for its alpine vistas, glacier-carved peaks and turquoise Lake McDonald. 
Lodging options at Glacier and the other stops on the excursion are still being negotiated. They will likely depend on the exact date of the cruises and the number of packages booked.
From Glacier, guests are transported to Yellowstone to take in its wildlife, hot springs and geysers, including a visit to Old Faithful. The tour moves south to Grand Teton and features two nights in Jackson, Wyo., known for its Western art galleries and upscale campfire cuisine.
The shorter, three-night version of the tour includes the jet boat adventure and visits to Coeur d'Alene and Glacier.
Robertson said the excursions are being offered on a pilot basis on several cruises toward the latter part of the summer. ACL opened its U.S. season on Feb. 26 with river cruises along the lower Mississippi and in Florida and a coastal cruise from Charleston, S.C., to Florida's Amelia Island. The line's 15 ships all got upgrades during the two-month offseason.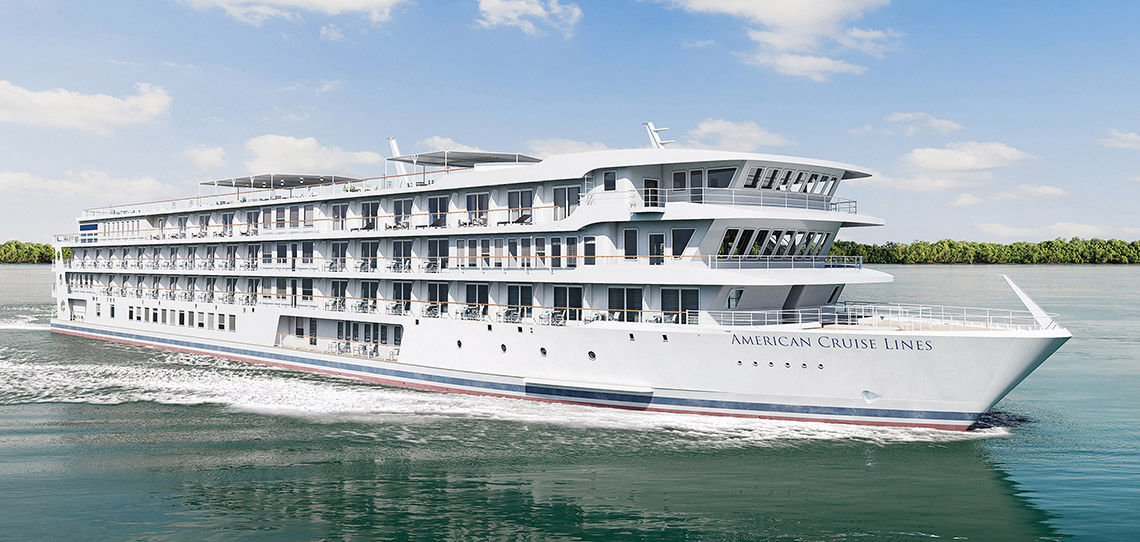 Also new in '22 … 
This year, ACL is introducing two modern riverboats, and two small cruise ships are due by the end of 2023. The riverboats are the American Symphony, debuting in August, and the American Serenade, which will begin sailing later this year. Both vessels will ply the Mississippi.
"After a successful season last year, we are glad to be back and full speed ahead," Robertson said.
Also new this year is a flat-rate air option for all domestic cruises and air inclusions on Mississippi and Columbia/Snake river itineraries through May. 
Source: Read Full Article