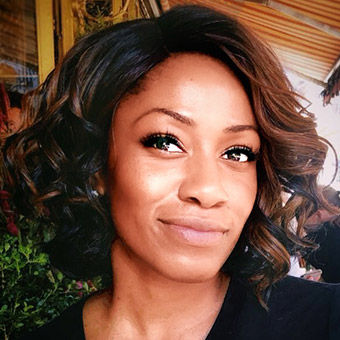 For some people, there's nothing better than spending the holiday season with boots on their feet and a cup of hot cocoa in their gloved hands while the temperature tumbles.
But not everyone is keen on the cold at the most wonderful time of the year, and for those looking to head for the heat for the holidays this year, there are plenty of river cruise options in warm destinations to choose from.
Africa, South America and Asia are some of the places where there are a number of sailings, and Avalon, AmaWaterways, Emerald, Uniworld still have room aboard their ships.
AmaWaterways has six safari itineraries with departures still available in November. Guests can choose from 9- to 16-night cruises aboard the Zambezi Queen, with visits to Zimbabwe, Botswana, Namibia and South Africa where they'll go on early morning game drives and visit the famous safari parks that Africa has to offer.
But cheetahs and lions aren't the only big cats worth visiting this year for a warm holiday vacation. Travelers looking for a different kind of African adventure can check out sailings on the Nile River in Egypt where the Sphinx and the region's great temples, pyramids and monuments await under the hot desert sun.
Avalon Waterways, Historia Boutique Hotel Nile River Cruises, AmaWaterways and Viking all have departures still available in both November and December, with some lines offering two itinerary options, while Uniworld has one itinerary available with departure dates in December.
There's Viking's 12-day Pharaohs & Pyramids cruise; Avalon's 10-day Taste of Egypt and a 14-day version that includes a four-night stay in Jordan; AmaWaterways' 12-day Secrets of Egypt & the Nile; Uniworld's 12-day Splendors of Egypt & the Nile; and Historia's variety of four- and seven-night cruises departing from Luxor or the option of three- and seven-night cruises departing from Aswan.
Options in Asia
There are also nearly as many river cruise options for snowbirds this year in Asia, with a number of sailings happening on the Mekong River in Southeast Asia and on the Ganges River in India.
Scenic, Emerald and Viking are all offering departures on the Mekong River and have openings from mid-November. Scenic and Emerald have three itineraries to choose from ranging eight to 21 days, while Viking is offering one 15-day cruise. Guests can expect to visit ancient temples, local villages and more along their winding path through Cambodia, Thailand and Vietnam.
In India, travelers can explore the rich history and culture found along the Ganges River with Antara Luxury River Cruises. The Kolkata-based cruise line has four itineraries to select from with plenty of availability throughout December. Cruises range from four to eight days.
Sailing the Amazon
And then there's South America. Aqua Expeditions and National Geographic/Lindblad Expeditions both still have cruises sailing the Amazon River through Peru that are available to book in November and beyond.
Aqua Expeditions has three itineraries ranging from three to seven nights onboard its small riverboats, Aqua Nera and Aria Amazon, that can host up to 10 and eight guests, respectively. Most of Aqua's Amazon River cruises have departures available through late November and include fishing, kayaking and canoeing excursions as well as visits to local markets and villages.
National Geographic Expeditions, operated by Lindblad, has a nine-day Upper Amazon itinerary that explores the heart of Peru's northern rainforest along the Amazon river. Departures are still available this month as well as two departures in December. 
Source: Read Full Article