Actress Cassidy Gifford, the daughter of TV personality and longtime Carnival Cruise Line spokeswoman Kathie Lee Gifford, will serve as godmother to the Carnival Celebration at the ship's naming ceremony on Nov. 20 in Miami. 
In a video, Cassidy was surprised with the news by her mother, who was godmother of Carnival Celebration's namesake, the M/S Celebration, which was christened in 1987.
In the video, Cassidy and Kathie Lee talked about how Cassidy first started sailing on Carnival as an infant and has many childhood memories of vacationing on Carnival ships with her mother and father, the late Frank Gifford, who was an NFL player and broadcaster.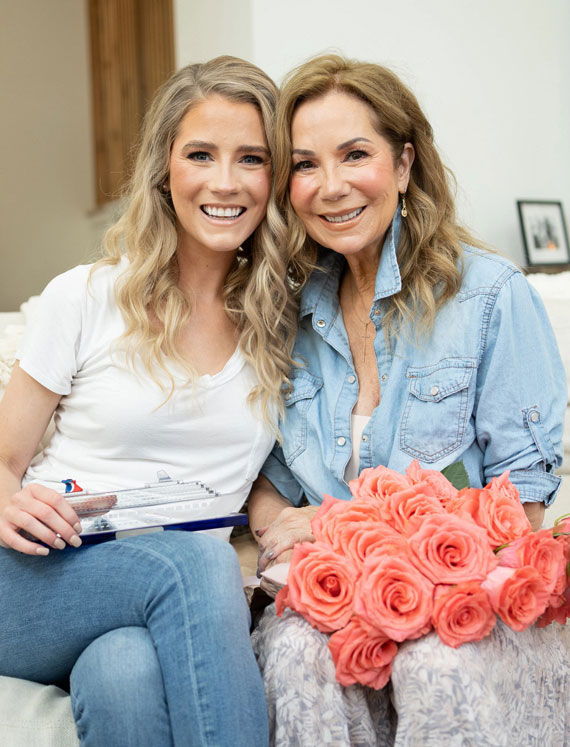 "Carnival Cruise Line has been a huge part of our family with my earliest memories taking family trips on Carnival ships," said Cassidy Gifford. "And now to be asked to be godmother of the namesake ship to the one my mom christened is truly an honor and a blessing.  There was no hesitation when my mom asked me, and I can't wait to see this amazing ship in Miami in November."
Related: Zone on new Carnival ship will be a Celebration of travel
Kathie Lee said, "To be able to pass the torch to my daughter Cassidy as she is named godmother of the new Carnival Celebration makes me so happy, I almost cried!"
Cassidy, 29, has been acting from a young age and was in the 2014 film "God's Not Dead" and 2015 horror film "The Gallows." She has appeared in many other television and film roles. Cassidy lives with her husband in Nashville.
The Carnival Celebration's maiden cruise departs Miami on Nov. 21. The ship will accommodate 5,282 passengers at double occupancy.
Source: Read Full Article