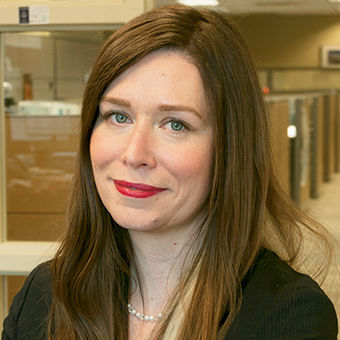 When the Crystal Serenity debuted 20 years ago, it had two specialty restaurants: Prego, which served Italian food, and Silk Road, a Japanese restaurant.
Aside from the cuisine and decor, the primary difference was that Silk Road had Nobu Matsuhisa's name attached to it.
Matsuhisa was a restaurateur who was also a star. When it opened in New York, Nobu was pretty much the last word in American-style Japanese cuisine. In the early aughts, his empire was growing — hotels were still to come, but there were Nobus in London, Miami, Las Vegas.
And on the Crystal Serenity. 
At the time, the cruise industry was dipping its toe into partnerships, recognizing that brand names matter to travelers. It was also dipping its toe into what were then called "alternative restaurants", which meant that opportunities began to open up for specialized cuisine; smaller dining rooms with creative decor; supplemental or a la carte pricing; and additional brand partnerships.
To be sure, Matsuhisa wasn't alone, and high-profile chefs were already working on the high seas. Celebrity Cruises, for example, had long been partnering with Michel Roux. Oceania Cruises since its inception has had a partnership with Jacques Pepin, who was brought on to help design its menus.
But chefs were entering the public eye, thanks to the Food Network, and chef-driven restaurants were gaining steam. On perhaps the highest-profile debut of the era, the Queen Mary 2, was a restaurant created by and named for Todd English. And when Oceania's Marina launched, Pepin opened a dedicated restaurant, Jacques.
In 2011, Guy Fieri inked a deal with Carnival Cruise Line to develop Guy's Burger Joint on its ships. In 2014, Jamie Oliver linked up with Royal Caribbean for a Quantum-class restaurant, Jamie's Italian. Geoffrey Zakarian's name sailed onboard the Norwegian Breakaway. Thomas Keller collaborated on dishes for Seabourn in a run-up to opening The Grill by Thomas Keller.
And then there are the dessert guys (Norman Love on Princess, Jacques Torres on Holland America Line), the famous restaurants (Scarpetta, on Norwegian), mixologists and wine bars, tapas (Ramon Freixa on MSC Cruises), theme cruises (Windstar with James Beard Foundation and many more). Holland America Line's Culinary Council includes David Burke.
Emeril Lagasse is on Carnival. Bam!
And that's not an exhaustive list. Most recently I had a memorable dinner at Daniel Boulud's Le Voyage onboard the Celebrity Beyond.
Looking back over those two decades since the Serenity's debut, it's easy to see how cruising's dining landscape underwent a revolution. For chefs, guests and cruise companies, it was a win-win-win.
Meanwhile, two owners and a restaurant name change later (it's now called Umi Uma), Nobu will remain with Crystal when it relaunches later this summer under the A&K Travel Group umbrella. And I'm glad for it. I once met Matsuhisha on a Crystal ship, and it was fun. But I am even happier with the idea of being reunited with his black cod dish. 
Andrea Zelinski's Insight will return next week.
Source: Read Full Article