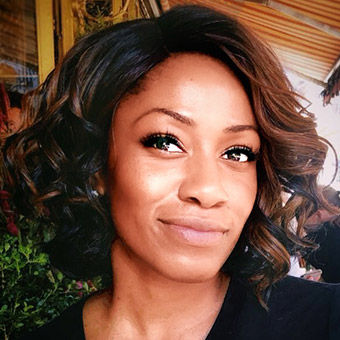 River cruise lines are expecting a full house this year when travelers return to Europe for Christmas market cruises this holiday season after last year's festivities were cut short due to Covid.
A number of lines say they are nearly fully booked for this year's Christkindlmarkt cruises months ahead of when many begin to open in late November.
"Our holiday season cruises are always very popular, and they're selling very well so far this year," said Marilyn Conroy, executive vice president of sales and marketing for Riviera River Cruises' North American market. "For this season, we're about 80% booked, and we expect to sell out soon. There's still some space, but it's limited.
"Christmas market cruises are always among our most popular itineraries and sell-out early," said Pam Hoffee, president of Avalon Waterways. "That's true this year, as well, with 85% of departures already sold for 2022. That means there's still some space left for cruisers."
Last year, the Christmas market season in Europe was abruptly cut short when outbreaks of the omicron variant of Covid spread rapidly around the world, forcing vendors and travel suppliers to suspend operations. That followed a year when the markets were shuttered completely by the pandemic.
"This year seems extra special as many of our guests have had to postpone their trip over the past two years and this season is shaping up to be an exceptional celebration of family and friends reuniting to enjoy the magic of the holiday season," said Kristin Karst, executive vice president and co-founder of AmaWaterways.
Now, travelers are back with a festive vengeance and eager to reclaim lost time at the most magical time of the year. And meeting that demand this year are a sleighful of holiday river cruises.
"We have 43 Christmas Market cruises on the Rhine and Danube rivers plus five festive holiday cruises on AmaKristina on the Rhone river cruising between Lyon and Avignon from Nov. 24 until Dec. 29," Karst said, adding that Prague continues to be one of the company's most popular precruise land packages.
Avalon is offering 12 itineraries to visit Europe's Christmas markets this year.
"Our
most popular Christmas cruises sail on the Danube between Vienna and
Nuremberg," Hoffee said. "An off-the-beaten-path favorite is a
four-night sailing that takes cruisers from Frankfurt to Basel into the
picturesque Alsace region."
Bookings for family travel groups are trending for Amadeus River Cruises this year.
"With demand growing and demographic shifting to now also include a good amount of multi-generational family groups and younger travelers, we added another itinerary starting this year," said Marcus Leskovar, executive vice president of Amadeus River Cruises. "Our Magic of Advent on the Rhine and Main program is a six-night cruise from Strasbourg to Nuremberg, operating in both directions, and includes the romantic medieval towns of Miltenberg and Wertheim, which are a special treat during the holiday season."
Riviera River Cruises says it is offering an array of departures of varying lengths.
"We offer a selection of five, six and eight-day cruises on the Rhine and Danube rivers during the holiday season, including yuletide markets cruises and cruises over Christmas and New Year's," said Marilyn Conroy. "Our ships are beautifully decorated for the season with garlands and large trees, and the Christmas and New Year's cruises include special dinners and entertainment. There's no better way to get into the holiday spirit than on these cruises."
Source: Read Full Article