After just over a year of operations, Walt Disney World's Star Wars: Galactic Starcruiser hotel appears to be closing for good.
A Walt Disney World spokesperson confirmed that the property is on track to shutter permanently by the fall, with the final "voyage" aboard the Star Wars: Galactic Starcruiser taking place Sept. 28-30. 
Launched to much fanfare in early 2022, the Star Wars: Galactic Starcruiser is known for its themed, two-night "voyages," which Disney bills as "the most immersive 'Star Wars' story ever created." Guests take a starring role in the story, interacting with characters from the "Star Wars" universe and engaging in activities like light saber training and model shipbuilding throughout their stay.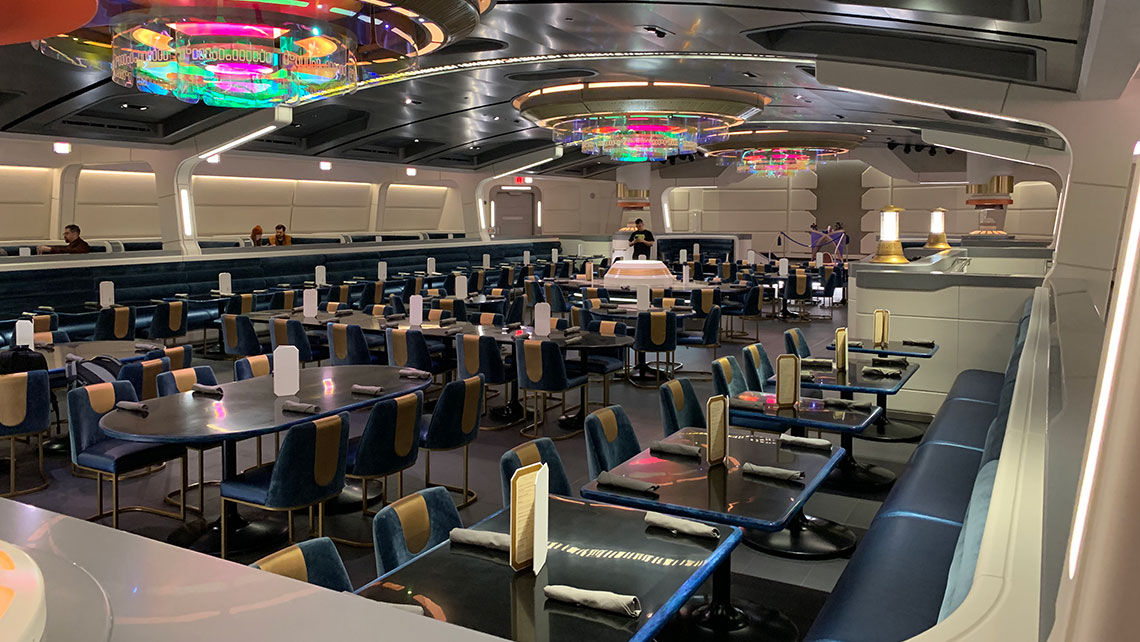 The property's steep pricing also garnered headlines, with sample vacation package pricing starting at around $6,000 for a four-person family. The two-night packages are inclusive of interactive experiences and entertainment, food and beverages (excluding alcoholic and specialty beverages), admission to Disney's Hollywood Studios, valet parking and a themed MagicBand. 
Despite all the buzz, however, the property has been plagued by rumors of flagging demand in recent months, with the booking calendar for 2023 showing only a handful of sold-out voyage dates.
"This premium, boutique experience gave us the opportunity to try new things on a smaller scale of 100 rooms, and as we prepare for its final voyage, we will take what we've learned to create future experiences that can reach more of our guests and fans," said the Walt Disney World spokesperson in a statement. 
The impending closure comes amid a period of strategic change for Walt Disney World, following CEO Bob Iger's abrupt return to the company's helm late last year.
Source: Read Full Article