ONBOARD THE SEASCAPE — As mist and clouds surrounded the new MSC Seascape, the ship was glowing from within. Miniature skyscrapers featuring Times Square-like screens lit the stage inside the ship's casino, while tens of thousands of crystals gleamed within staircases in the shimmering atrium.
The shiny, 5,877-passenger ship is the fourth and final vessel in MSC Cruises' Seaside class and a direct attempt to impress an American audience, specifically New Yorkers, as the Europe-based company tries to gain market share in the U.S. 
The ship docked at Pier 88 in Manhattan for its christening ceremony held Dec. 7, a decision the brand said is a signal of its commitment to the U.S.
The ship's designers made several specific nods to the Big Apple on the Seascape, such as the Loft Cafe, a New York City-inspired stand-up comedy club. In the casino, within sight of the mini-Times Square, stands a replica Statue of Liberty atop the center of a bar.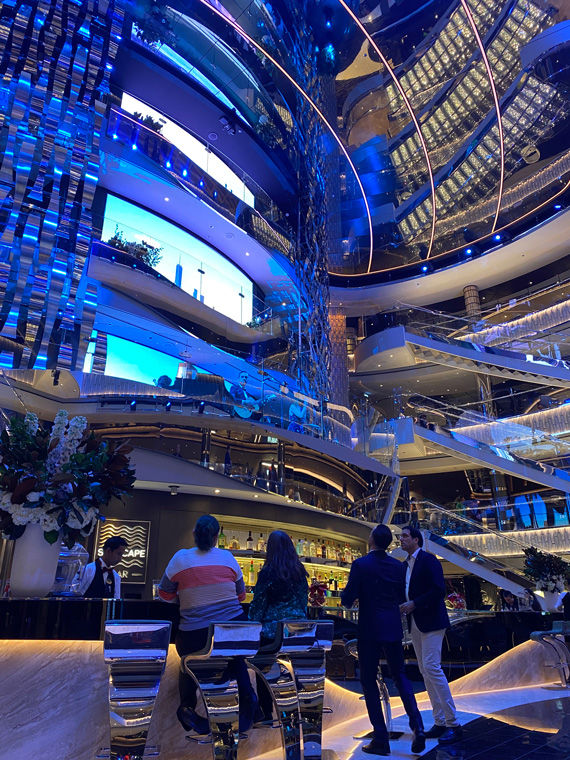 The Sports Bar will also make Americans feel at home, with boxing gloves, baseball bats, hockey helmets and other sports equipment adorning the windows, walls and ceilings. The space, complete with a billiards room, also has booths with TVs and a stage with a large screen for sporting events.
The rest of the ship was also designed to dazzle. The four-deck atrium is awash in light reflecting off silver surfaces. Connecting the floors are dual Swarovski-glass staircases, each step filled with 490 sparkling crystals. In total, 52,000 crystals were underfoot, and similar staircases are located in the exclusive Yacht Club.
Other spaces up the wow factor. Sushi Bar delivered rolls using an Instagrammable take on a sushi train in which magnetic discs glide over smooth metal, creating a sense of wonder.
Opportunities for selfies were abundant on the ship, such as in a light-reflective tunnel in a hallway. By day, the colors are those of natural daylight, but by night they are the color of fire, with red, yellow and white.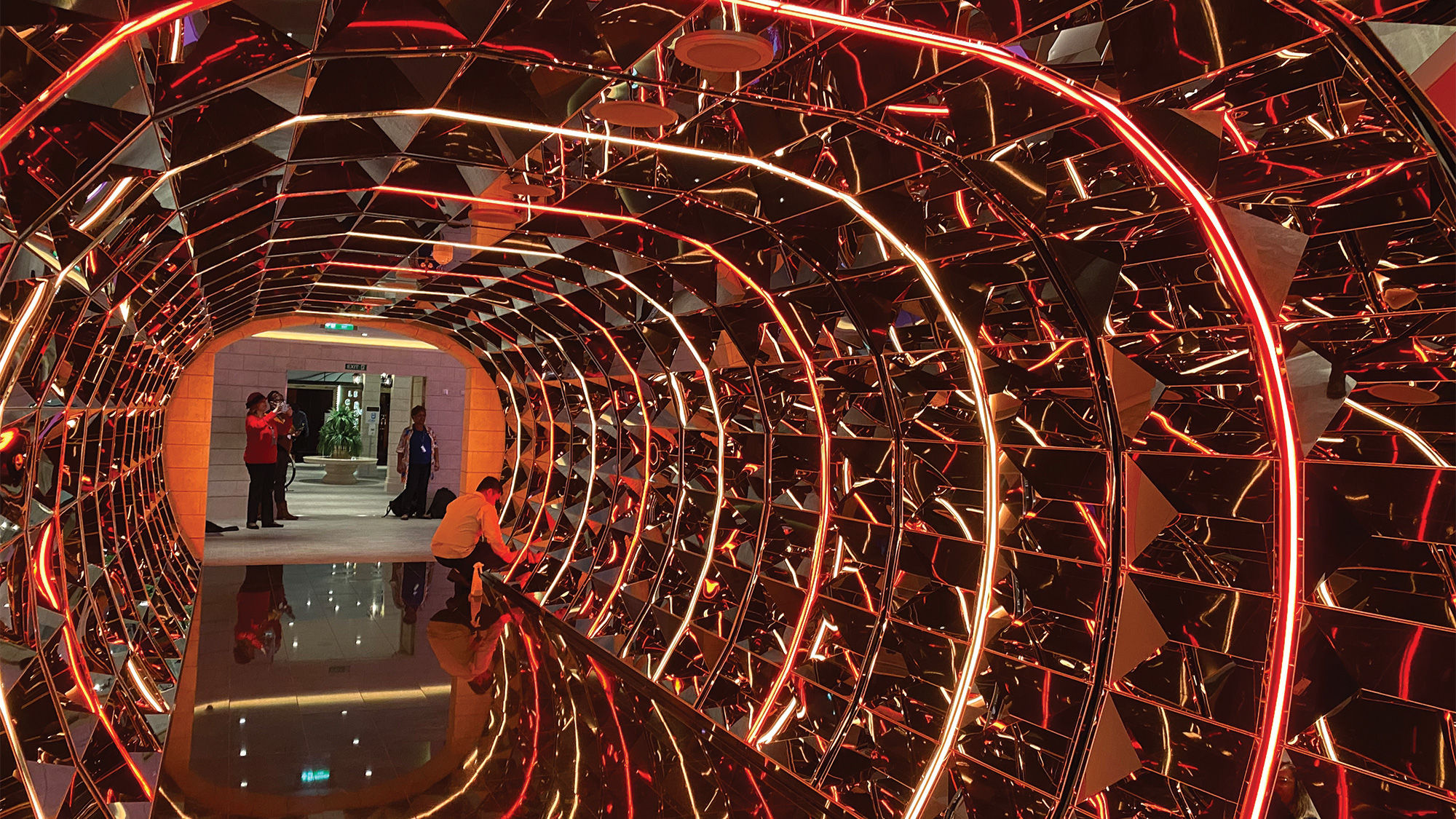 Destined for Miami
The Seascape will reposition to Miami, where it will sail an Eastern Caribbean itinerary calling in Nassau, San Juan and Puerto Plata in the Dominican Republic. It will also sail a Western Caribbean itinerary calling in Cozumel, Mexico; George Town, Cayman Islands; and Ocho Rios, Jamaica.
Both itineraries will call at Ocean Cay Marine Reserve, MSC's private island in the Bahamas.
The ship's naming was also a brand preview of what's in store for New York City: Beginning in April, the MSC Meraviglia will homeport at the Brooklyn Cruise Terminal year-round. That ship will sail to Canada, Bermuda, the Caribbean and Ocean Cay Marine Reserve. 
Source: Read Full Article