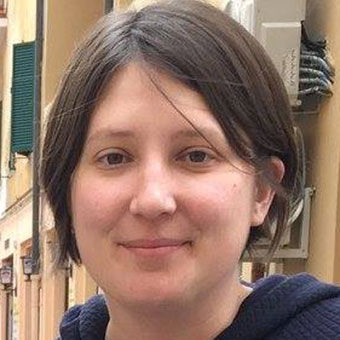 From a mom-and-pop agency with a goal to reach $1 million a year in sales to a host to 700 doing a quarter-of-a-billion in sales, Montecito Village Travel in Santa Barbara, Calif., has grown exponentially in its 50 years in business.
CEO Colin Weatherhead started his career in a completely different industry. Right out of college, he became a schoolteacher in England, teaching geography. His father and grandfather were both coal miners, but Weatherhead was lucky enough to get an education.
He had never traveled outside the U.K., though, until he got married and visited Italy's Lake Como with his wife, Brenda.
After three years of teaching, he got a job with EF Student International Services, headquartered in Boston, in 1974. At the time, it was a small company; it still focuses on teaching English to students. Weatherhead was with them for 15 years, eventually moving to Santa Barbara.
Then, Weatherhead joined Your Travel Center, a mom-and-pop shop founded by the late Phil and Louise Emrich. Phil had taken a correspondence course on how to become a travel agent in the early '70s. Previously an engineer, his goal was to do $1 million in sales a year.
Weatherhead had met Phil through a mutual friend, and he started working as a consultant for him in 1988. In 1989, he was brought on full time, and in 1990 he became the president and CEO. 
"He was looking for a successor, and we had similar values," Weatherhead said.
Growth through agency purchases
In the mid-1990s, he and his wife bought the company. At that point, the agency was doing around $30 million in annual sales, split evenly between corporate and leisure travel.
That was, of course, right after airlines capped and cut commissions. Your Travel Center had previously operated without charging fees, but that became the agency's method of survival. The change, made with the agency's corporate clientele, went over pretty well, Weatherhead said.
The 1990s was a decade of growth for Your Travel Center. The agency purchased 14 other agencies from 1991 to 2000 on the central coast of California. Sales grew to about $48 million in 2000 with 16 offices and 75 employees. The agency had very few independent contractors (ICs) at the time.
One of the agencies Your Travel Center bought was Montecito Village Travel. The parent company's name is still Your Travel Center, doing business as Montecito Village Travel. The agency is in the process of transitioning solely to the Montecito moniker. 
Despite commission cuts and lingering sentiments from the Gulf War, Weatherhead said, "All that time, we still were doing well. We were buying agencies to grow. I felt that was the way to do it, and many of the people whose agencies we acquired are still working to this day."
A shock and a gamble
Then, Sept. 11 happened. The agency was suffering. Sales dropped from $48 million to $28 million.
"We were locked in long-term leases to the offices, so I had to wriggle, eventually, out of the leases," he recalled. "We had predominantly employees."
In late 2004, though, Weatherhead took what he called "a really big gamble." Montecito bought two agencies with four offices in Phoenix.
In early 2005, the gamble paid off. An agency called Southwest Travel, doing around $48 million in annual sales with predominantly ICs working remotely, was acquired by Nexion. Some of Southwest's top producers didn't want to change the way they worked, so they defected to Weatherhead's organization.
"We actually picked up $25 million in independent contractor business from about 50 independent contractors overnight," he said, "just because we happened to be there, we had a presence, we had some contacts."
By 2007, Montecito was doing $93 million in annual sales.
"That was when we realized that independent contractors were not people looking for free travel and were playing in the industry, these were some very professional, extremely entrepreneurial individuals who were going to do extremely well," he said.
Focus shifts to ICs
From 2005 onward, his agency went totally virtual and focused on providing a host agency home. Today, Montecito has close to 700 ICs.
Going completely virtual brought some inherent benefits, including paying almost no overhead to have support personnel in the office, Weatherhead said. Today, Montecito has only two offices, one in Omaha, Neb., and the headquarters in Santa Barbara. 
The pandemic obviously brought unique challenges to Montecito, but thanks to federal loans and assistance, it weathered the storm, Weatherhead said. He did call it the biggest challenge Montecito has ever faced, but he said travel has "exploded" again this year.
The agency is poised to generate between $250-$260 million in sales this year. Montecito's prior best year was 2019, when it had $210 million in sales.
"We're big enough to matter, but small enough to care," Weatherhead said.
A thriving family business
Earlier this spring, Weatherhead named Robin Sanchez Montecito's president. She has been with the agency for 30 years and leads Montecito's 23-person support team. The agency is a family affair, too: Weatherhead's son Chris heads up the marketing department, and his son-in-law Shane heads operations.
"From a little acorn, from a goal of a million a year in sales — we got lucky," Weatherhead said, especially picking up Southwest Travel's ICs.
Now, with Sanchez as the face of the company, Weatherhead is able to stretch his legs a little more. He leaves for his first world cruise in January, with Regent Seven Seas Cruises. He also plans to spend plenty of time with his 11 grandchildren, who are spread out in the U.S. and Europe.
As to the future of travel, he's bullish, so long as the industry remains responsive to the trends as Montecito has over the years.
"There will be challenges ahead," Weatherhead said. "We don't know — nobody knows — what they may or may not be. But we've got to adapt."
Source: Read Full Article