Norwegian Cruise Line Holdings has named Frank A. Del Rio the next president of Oceania Cruises, effective Jan. 1. He is the son of NCLH's CEO, Frank Del Rio.  
NCLH also named Regent Seven Seas Cruises chief marketing officer Andrea DeMarco as that luxury line's next president beginning Jan. 1.
Frank A. Del Rio will succeed current president Howard Sherman to lead Oceania, a cruise line the elder Del Rio founded 20 years ago. 
The younger Del Rio, who in past brand communications was referred to as Frank Del Rio Jr., has served as Oceania's chief marketing officer since March and had previously been its senior vice president of port destinations and onboard revenue. 
"Oceania has been our family's baby from the very beginning. I don't take this lightly," the younger Del Rio said. "This is a big deal to me to be leading the great family of people that make up Oceania, both in our corporate offices and then also onboard our ships."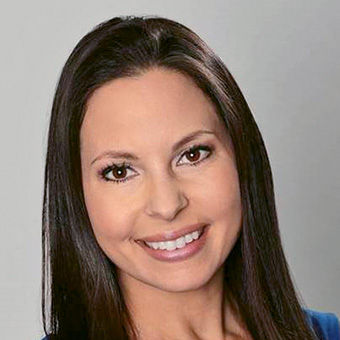 DeMarco will be the first female president at Regent and succeeds current president Jason Montague. 
"What I can't wait to do is to build on the incredible successes the team has developed over the past 30 years," DeMarco said. 
Both Sherman, who stepped in as Oceania president last January, and Montague, president since 2015, will serve as special advisors to the company through 2024. The elder Del Rio said he was grateful to both of them for their past and future contributions to the company.
This isn't the first time NCLH has seen the departure of two high-level executives from the two brands at once. In July 2021, a pair of EVPs of sales and marketing, Randall Soy at Regent and James Rodriguez at Oceania, left the company. 
Whereas that departure was during the thick of the pandemic as cruise lines were preparing to restart operations, this latest transition happens as NCLH prepares for a shift back to normalcy with Covid restrictions lifted in most destinations. 
"I have no doubt that they are prepared to take the helm and build on our significant momentum at this critical time as we complete our transition to steady-state operations and prepare to deliver on our industry-leading growth profile," said the elder Del Rio. 
The new leaders both know they have their work cut out for them. Like other cruise companies, NCLH has struggled to return to profitability since the beginning of the pandemic. The company's Q3 was its first revenue-positive quarter since the pandemic began, but NCLH still posted a net loss of $268 million. 
DeMarco joined Regent in September 2021. She has served in various capacities at NCLH, including as senior vice president of investor relations, corporate communications and environmental, social and governance from January 2020 until September 2021. She was also part of the management team that took NCLH public. 
The lines each plan to release a new ship in 2023. The Oceania Vista is scheduled to debut on May 20, and Regent plans to introduce the Seven Seas Grandeur in November. 
Source: Read Full Article