VALLETTA, Malta — The naming ceremony for the Vista was so emotional Monday night that Oceania Cruises co-founder and retiring Norwegian Cruise Line Holdings CEO Frank Del Rio brought a towel with him to wipe his eyes before he gave his final christening speech. 
While Del Rio clutched a small black towel throughout the speech, guests were given small boxes of tissues as Oceania anticipated a tear-jerker while paying tribute to the man who co-founded Oceania, a cruise line that his son now leads.
Del Rio and members of the audience wiped away tears as new Oceania president Frank A. Del Rio shared how his father made Oceania about family and thanked him ahead of his June 30 retirement. The younger Del Rio said he has long wanted to be on the stage for a naming ceremony after watching his father do so years ago.  
"I watched my dad build this company, and now with a full heart I step up to assume this legacy that he leaves behind, and for that, I'm forever grateful. Once again, it's hard to find the right words, except thank you. Thank you for all the lessons. Thank you for the leadership. But more importantly, thank you for your love," said the younger Del Rio.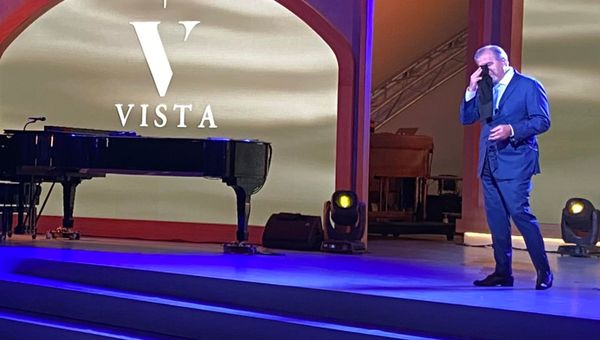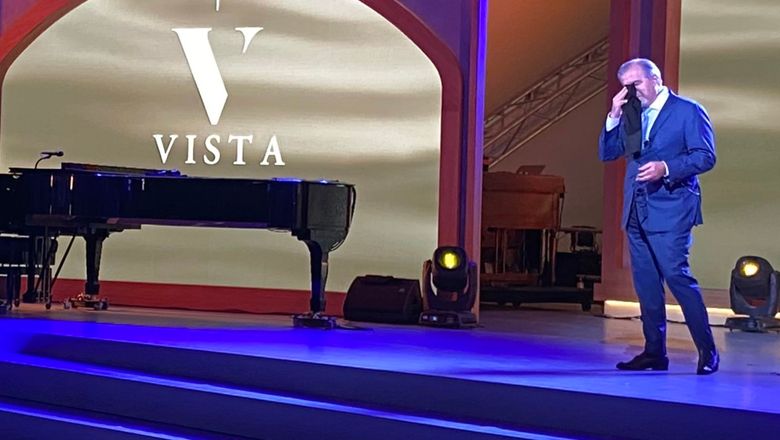 The elder Del Rio, after thanking dozens of people who helped him start Oceania and build NCLH, recalled promises he had to keep as he launched Oceania, one of which was to his son, who was 20 years old at the time. 
"I promised him something that I had no idea how I was going to fulfill," he said, which was that they would start their own cruise line. "Well, Jr., we did." 
After the emotional speeches, Italian-American chef and award-winning food personality Giada de Laurentiis released a bottle of champagne on the bow, causing an explosive spray of bubbles. The two exuberant Del Rios embraced on stage.
Source: Read Full Article