Smoking drinks are the "it thing," and Oceania Cruises is embracing the trend on the new Oceania Vista.
When I cruised on the ship's christening voyage out of Rome in early May with press and travel advisors, the Founders Bar proved to be one of the most Instaworthy places on the ship.
That wasn't because of the shiny lights above the bar, but because bartenders were preparing drinks that used showy smoke and even aromatic flavor bubbles that finished off a cocktail. Strangers would often cluster together to take pictures of the bartender smoking a drink in a glass box or a tall cylinder dome, watching the wispy smoke lingering around the cocktail.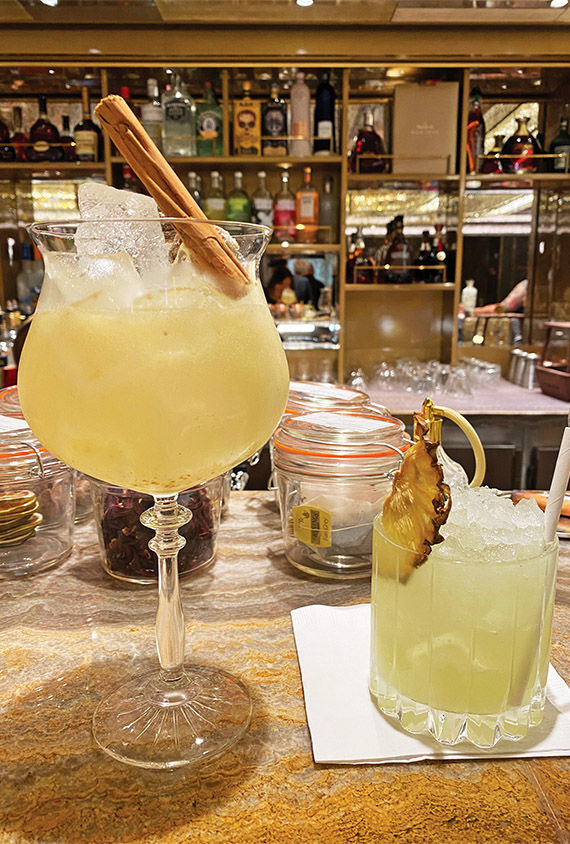 The smoke comes from one of a variety of wood chips: applewood, cherrywood, hickory or mesquite. Other drinks included purple aroma bubbles of citrus and mixed berries that a bubble gun would drop on them.
Not all drinks were smoked, but those that weren't were photoworthy, too. The menu includes 22 specialty cocktails, ranging from sweet to bitter to spicy, sometimes with a grilled pineapple or dried chili dropped inside.
In one case, a cinnamon stick with a burning end sat on a silver metal plate like a bundle of sage cleansing a home. But it instead filled a bell-shaped glass with aroma before holding the Figsation, a fizzy, light drink with notes of figs. 
Specialty drinks at the Founders Bar cost $14 to $16 each but are included with Oceania's prestige select beverage package, which costs $69.95 per day. 
Source: Read Full Article