When Soul Community Planet Hotels launched in 2018 with a property in Colorado Springs, Colo., it did so with an ethos based on sustainable, healthful and socially responsible travel.
The company, which goes by the name SCP Hotels and has grown to seven properties on the West Coast and in Hawaii, is now demonstrating its commitment to growth, as well. With a focus on "conscious consumers" and encouraged by pandemic travel trends, it has outlined a new set of standards for its properties as it seeks to more than triple its portfolio.
SCP Hotels has pledged to achieve net-zero waste across the company, adopt vegetarian menus at all of its venues and convert all accommodations to the company's signature Peaceful Room design, which eliminates clocks and TVs while featuring nontoxic, plant-based bedding along with sound, lighting and other design elements designed to enhance peace and quiet.
CEO and co-founder Ken Cruse said SCP's guiding principles have been bolstered by the pandemic, and in some cases have been helped by it. 
"The concept has grown in prominence in our society. And, more broadly, I think across the globe more people think of themselves as conscious consumers," he said.
Wellness programming and blended work/leisure travel have been two of the fastest-growing travel trends, and when SCP launched it already included updated fitness facilities, coworking spaces and locally sourced, healthful foods as part of its model. 
Related stories
Plant-based menus taking root in hospitality industry
With tourism on pause, a chance to rethink sustainable travel
Working with the company EarthCheck to certify and monitor its climate impact goals, SCP found that sourcing hotel furniture and goods locally reduced its carbon footprint and helped reduce supply chain snags, especially on isolated Hawaii. 
"We had local artisans on the Big Island of Hawaii do almost all of our case goods for Hilo," Cruse said. "We also used a tree species that was impacted by a blight there, and we weren't harvesting a bunch of rare species on the island." 
The move to vegetarian menus also will reduce SCP's carbon footprint, and Cruse said the messaging will focus on the freshness, quality and health benefits rather than the fact it is meat-free.
"The same thing goes with our Peaceful Rooms," he said. "It's sort of controversial on its surface. 'What do you mean you're going to have a guestroom that doesn't have a TV?' Well, that's not the point at all. The point is, you stay in these guestrooms and you have a great sleep experience. You have wellness opportunities during your stay, and you hopefully don't end up staying up half the night clicking through Netflix …. It's not what we don't have, it's what we bring to you as a template for your own wellness initiatives."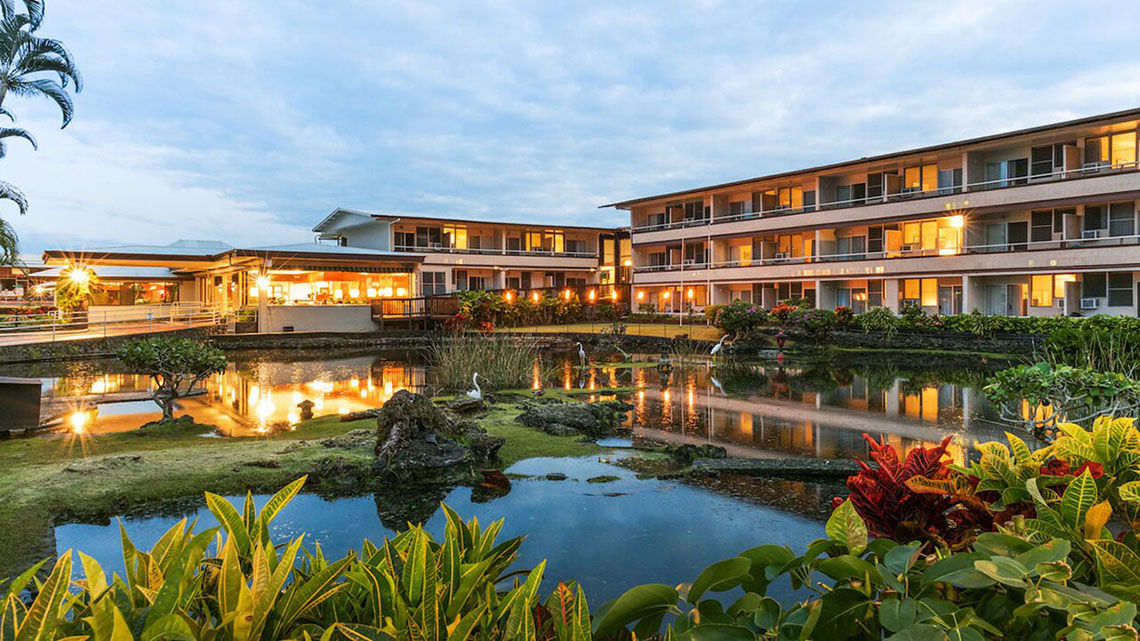 Plans to expand
In addition to raising the bar on social responsibility, the company's plans call for expansion to 25 hotels by 2023.
"We're looking to scale up meaningfully," Cruse said. "We're spending time thinking about what the next iteration of SCP looks like, and it very realistically could be a public company or it could be partnering up with a larger private equity firm. But in order to get there, we've got to put a little bit more scale into the portfolio."
Cruse said SCP currently does not see large urban markets as the right fit for the company, and they are focused on coastal towns and other destinations that have access to outdoor adventure.
"We will be chasing after hotels that don't look like they were developed for a modern brand," Cruse said. "We're looking for the different, the vintage, the boutique. When it comes to coastal and resort locations, there's any number of product types that will fit nicely within our models." 
Source: Read Full Article