SeaWorld on Tuesday launched its Ultimate VIP Tour, which enables guests to get a highly tailored experience at its theme parks.
VIP tours can be booked with the purchase of a park ticket. Prices start at $499 per person, and travel advisors can earn commission on the tours.
The tour is available at SeaWorld parks around the country. Tour-goers will be led by guides and will have priority access to animal interactions that are only available on a limited basis.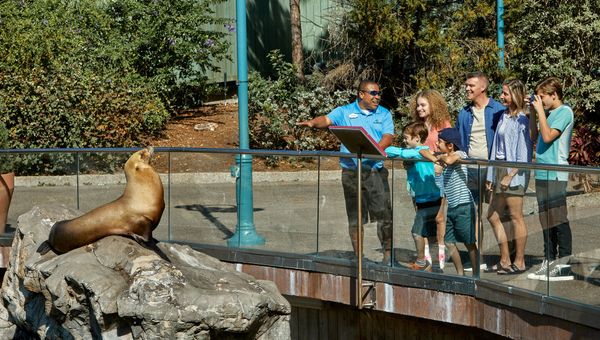 Experiences range, SeaWorld said, but tour-goers can have interactions with stingrays, dolphins, sea lions and penguins. At SeaWorld Orlando, tour guests will be able to meet and feed a walrus. In San Antonio, they can swim with sea lions and interact with penguins, and in San Diego, they can enjoy an in-water interaction with beluga whales.
In addition to animal encounters, the Ultimate VIP Tour includes front-of-the-line access to rides, reserved seating for presentations, character meet-and-greets, access to exclusive lounges, culinary experiences and reserved parking.
"We are introducing the Ultimate VIP Tour as a special combination of personalized education and thrills that will enrich an already great day and turn it into a once-in-a-lifetime experience for the whole family," SeaWorld Entertainment chief marketing and communications officer Marisa Thalberg said in a release. "There is so much to do in our parks, but also so much to experience and learn, and that's what makes this such a unique opportunity."
Source: Read Full Article