While most Alaska cruises leave from Seattle, cruisers departing or disembarking from Whittier, the port for Anchorage, have the ability to add on time in the corridor between Denali and Seward.
And some of the bucket-list excursions worth splurging on there are in the air. 
An insider's tip I learned while on the ground in Alaska is that it rains a lot more in the most popular cruising area of southeast Alaska than in south central, which means airplane and helicopter tours near Anchorage are less likely to be canceled.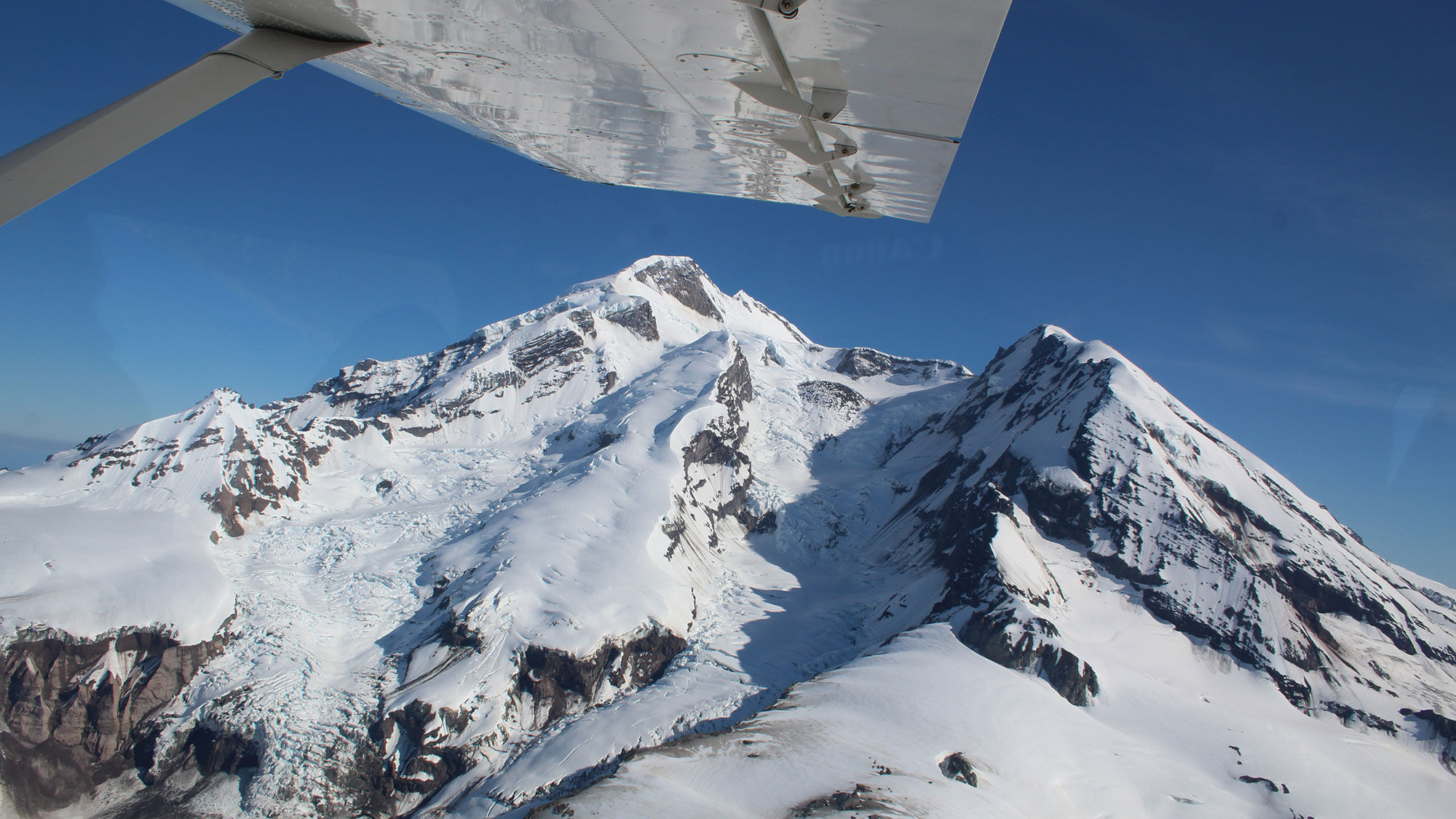 Alaska checks a lot of the boxes: It's a bucket-list destination and there's a focus on wide-open spaces, nature and outdoor activities.
Alpine Alaska Air is based in Girdwood, about an hour south of Anchorage on the Seward Highway, which runs along the shore of Turnagain Arm and is one of the most scenic highways in the U.S.
Alpine offers a scenic helicopter flight to a glacier where passengers meet and ride with an Iditarod dog-sledding team; flightseeing tours of the region such as Prince William Sound; or a one-hour flight and glacier-landing tour, which is the one I opted for.
As is the case with many flightseeing tours in Alaska, the flight itself is as exciting as the destination, especially in a helicopter.
There are few things quite as thrilling as flying toward the face of a glacier before landing right on top of it, and then being able to walk around its crevasses and drink from its pools of ice-cold blue water. Visit www.alpineairalaska.com to learn more or to book.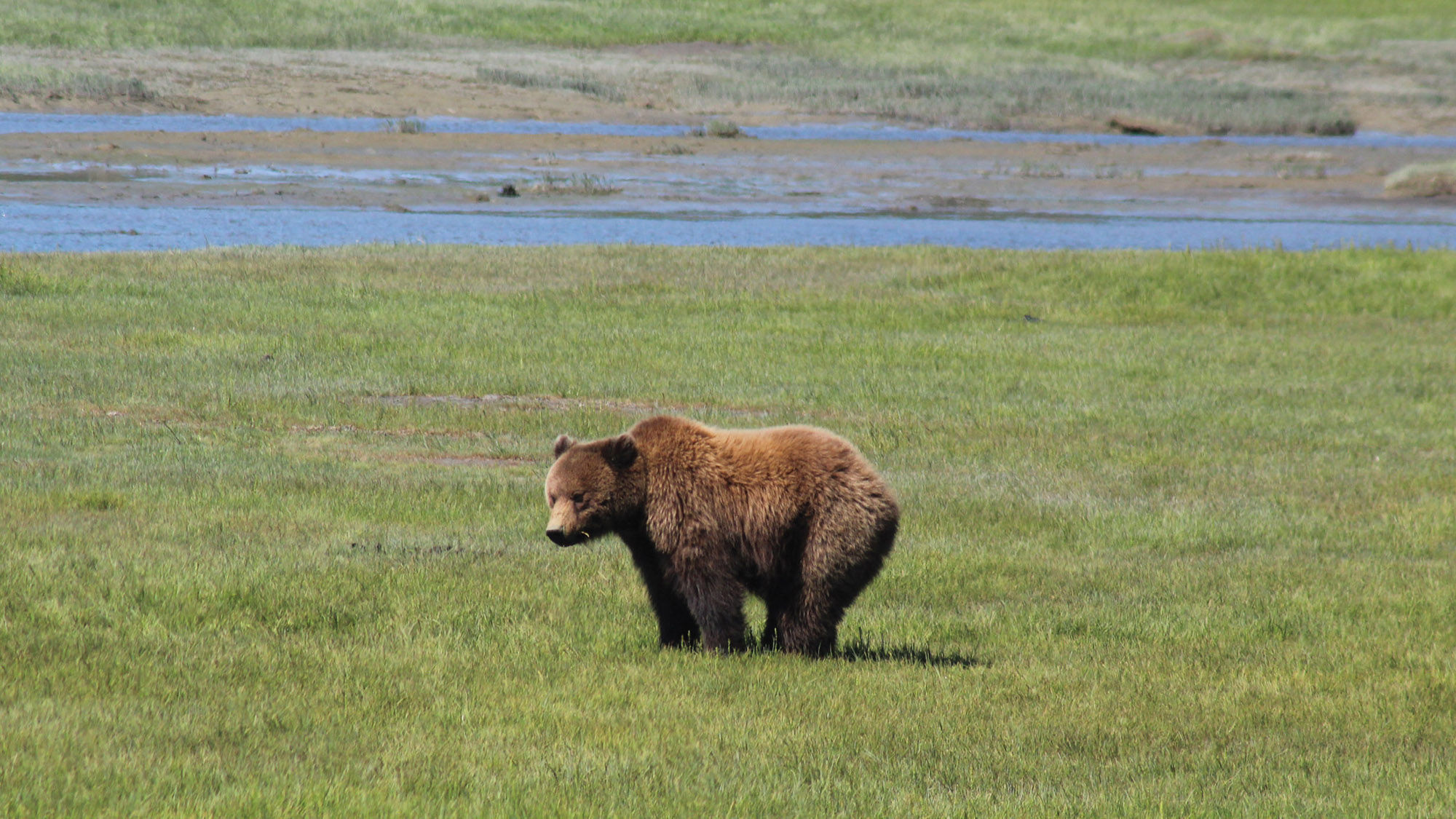 The flight was also a highlight of the bear-viewing tour to Chinitna Bay in Lake Clark National Park and Preserve, offered by Rust's Flying Service. 
Rust's has been offering flightseeing tours in Alaska since 1963. From Anchorage, visitors can take a three-hour flight to view Denali, North America's tallest peak, a great option for cruisers unable to take the eight-hour train ride and spend time in Denali National Park and Preserve. 
Rust's also offers bear-viewing trips throughout the summer that change location based on where the bears are. The most famous area for seeing brown bears is in Katmai National Park and Preserve, accessible only by air, where visitors will see the animals catch salmon.
Because I was there in June, I took an hour-plus flight from Anchorage to Lake Clark, where we landed at the Redoubt Mountain Lodge. Depending on the day, bears may be feeding on spawning salmon in the lake there, or munching grass in the fields. By my son's count, we saw more than 40 brown bears.
The flight and the landing on the beach were themselves spectacular experiences. Lake Clark is one of most inaccessible national parks in the U.S., and the pilot circled volcanoes and flew over glaciers on our approach. Leaving Anchorage, we had a bird's-eye view of a pod of beluga whales in Cooke Inlet. And my son had fun spotting quite a few moose and black bear along the way. 
Visit www.flyrusts.com.
Source: Read Full Article