As the cruise industry approaches a sense of normalcy, with strong demand and improving load factors, one thing that remains anything but normal is the booking curve. 
Some luxury lines and travel advisors report that consumers are booking much closer in than they used to. Major cruise companies are seeing varied booking patterns, with some longer-than-average booking curves and others creeping up on 2019 levels.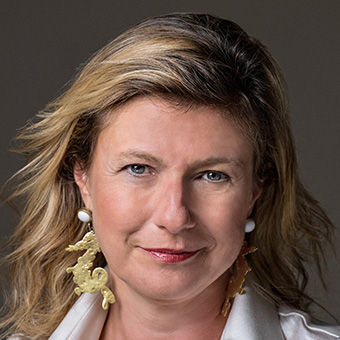 At Silversea, CEO Barbara Muckermann described the guest booking curve as being "all over the map." 
Luxury cruises used to be the kind of trip guests would book two or three years in advance, she said during a panel at Seatrade Cruise Global last month. 
That long booking curve was good for revenue managers because those customers were the "most predictable guests on the planet," she said, enabling the line to know exactly what and when it needed to market to them.
Now, some Silversea cruisers are booking three months in advance for a spur-of-the-moment trip. Some have even shown up at the terminal asking if they can sail, Muckermann said. Others have refused to disembark in hopes of extending their trip to string four or five cruises together. 
"We realize there is a really strong pent-up demand, but it is absolutely impossible to understand what's going on in the behaviors, because we see it all over the map," Muckermann said.
Back to normal, with exceptions
Silversea's experience isn't universal.
During their recent earnings calls, both Carnival Corp. and Royal Caribbean Group said that their bookings curves were returning to historical patterns for all of their brands. But within that, there are discrepancies.
Silversea's experience isn't universal.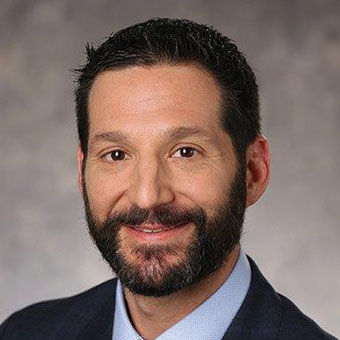 Carnival reported that the booking curve for its North America and Australia segments mirrored peak 2019 levels. But during its earnings call late last month, CEO Josh Weinstein said that the company's European brands were seeing strong close-in demand and a lengthening of the booking curve.
"What that tells you is not only are they getting demand for the short term, but [consumers are] also beginning to normalize and think about making their holiday choices well in advance," he said. 
Meanwhile, Carnival Corp. is trying to push out the booking curve, Weinstein said, by opening deployments earlier to test out pricing strategies that would build occupancy sooner and entice earlier booking.
At Royal Caribbean Group, which owns Silversea, the booking window is within a couple of weeks of its historical average, said CEO Jason Liberty during the company's 2022 Q4 earnings call, despite accelerating demand for its short cruises, which are booked closer to departure than longer sailings.
Royal said separately that its booking window in the pandemic and during the early recovery stages was much closer in and that the return to a more normal curve was showing that customers are comfortable planning their vacations further ahead of time. 
Norwegian Cruise Line Holdings, meanwhile, said its overall booking window in Q4 of 2022 is longer compared to the same quarter of 2019.
CEO Frank Del Rio said he sees the booking curve as a forward-looking indicator of the consumer's willingness to spend money on cruise travel. Combined with record onboard spending, Del Rio said the two data points indicate that consumers are "willing to spend on travel and experiences now and in the future."
Varied consumer behavior
Bookings within 90 days of sailing used to make up just more than 30% of bookings before the pandemic, said Anthony Hamawy, president of Cruise.com. More than 40% of bookings were close in during Q4 of 2022, he said. He attributes that to pricing and inventory at the time. As cruise lines started back up and destinations reopened, he said, it took time for lines to open future sailings for sale. 
At the same time, he said, cruise lines set aggressive prices to spur demand to fill their ships. 
With prices now higher and with less inventory, Hamawy said, close-in bookings over the last 30 days have hovered around 35%.
Other travel advisors are similarly seeing varied consumer booking behavior.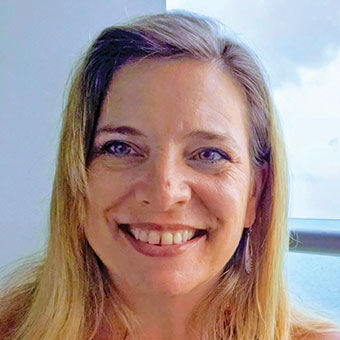 Suzy Schreiner, owner of Azure Blue Vacations in Seattle, said that her clients have been steadily increasing their upscale trips. 
"What makes it different than pre-pandemic is that clients are booking close in, for Americans," she said. "Usually, within six to eight months of travel versus one year or so out."
Sabine Harris, owner of Cruise Planners franchise Southern Girls Travel in Tampa, said she is busier than she has ever been in her 34-year career and that clients are booking both further out and closer in, sometimes at the same time. Some are so eager to travel that they're booking one cruise for this year and another for the next. 
"It's like the show 'The Walking Dead,' where I have all these clients running to me with their passports, grunting to go somewhere," she said. 
Mitch Krayton, owner of Krayton Travel in Aurora, Col., said that clients asking him to book cruises two to three months out often end up disappointed when they find they are sold out or have poor cabin options and high airfares. 
His agency is seeing luxury travelers who want large cabins or longer cruises booking 12 to 18 months out to secure those accommodations, while adventure and expedition cruises are booking six to 12 months in advance. On the shorter side are river and small-ship cruisers, who seem to have a shortened booking curve of six to nine months out. 
"People want to travel this year if they can," Krayton said. 
Source: Read Full Article