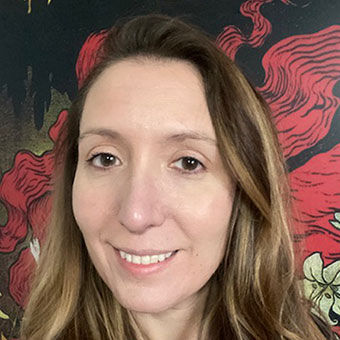 As someone whose travel calendar is dictated by the release of new ships, the next few months are looking busy.
That's particularly true of several highly anticipated ships coming out between now and August. I'm talking about first-of-its-class vessels, major ship makeovers and the first ship for a new brand.
Here's a quick guide to the most intriguing vessels debuting over the next few months.
Oceania Vista: New ship, new class
Oceania is about to debut its first new ship in more than ten years. The Vista is the first in the line's two-ship Allura class. At 1,200 passengers, it will include 12 dining options, including four new concepts. The ship will also have eight bars, lounges and entertainment venues, including the new Casino Mixology Bar.
If the fact that the ship is the first in a decade wasn't enough, the ship's arrival comes as the line celebrates its 20th anniversary and bids farewell to Oceania founder Norwegian Cruise Line Holdings CEO Frank Del Rio, who will retire at the end of June. The ship will sail a Founders Cruise from Rome to Venice on May 13 after a christening voyage on May 6, on which yours truly will be sailing.
Carnival Venezia: a Carnival-Costa partnership
This is the Costa Cruises ship that will be injected with Carnival's signature "fun" and begin operating in the U.S. market in June. The 2019-built ship is heavy with Italian architecture but is being revamped to fit American audiences and reflect the Carnival experience. Think sunglasses added to a classic baroque portrait.
This ship is interesting because it attempts to blend Costa hardware with a Carnival experience. The Venezia will include several Carnival staples, like the Carnival Waterworks aqua park, Guy's Burger Joint and Fahrenheit 555 Steakhouse, but it also includes heavy doses of Italian culture, like an atrium modeled after Venice's Piazza San Marco.  After a transatlantic crossing from Barcelona on May 29, the ship will sail year-round out of New York beginning with a June 15 roundtrip sailing to Bermuda. The ship will also sail to the Caribbean, Canada and ports in New England.
Explora I: MSC's luxe line
This 922-passenger Explora I is the first of six from Explora Journeys, a luxury cruise line debuting under the MSC Group umbrella. It has the capability to use hydrogen or liquefied natural gas, following MSC's pattern of focusing much of its energy on making its ships more environmentally friendly.
Explora I will include 18 food and beverage venues, including the Malt Whisky Bar that will serve rare whiskies, and butler service available around the clock for all Ocean Residences. As a finishing touch, Steinway pianos will self-play in lounges, with technology that Steinway says more closely replicates the pressure live musicians use when pressing the keys. The ship, which was originally expected out in May, will take its maiden cruise from England on July 17 to Trondheim, Norway.
Crystal Serenity: reborn under A&K Travel Group
One of two ocean ships acquired by A&K Travel Group after the demise of the original Crystal Cruises, the Crystal Serenity is undergoing major renovations ahead of its relaunch. Staterooms are being made larger to modernize the accommodations, offer more space and reduce this ship's overall capacity by more than 20%.
The spa and gym are also being revamped, and pickleball courts are being added. Common areas will have new carpeting, drapes, upholstery and upgraded furniture. The Serenity will debut on July 31 with a 12-day voyage out of Marseille, France, to Lisbon, Portugal. Its sister ship, the Symphony, is undergoing a similar makeover and will debut in September.
Silver Nova: a new class for Silversea
The first-of-its-class Silver Nova will debut in August. The Silversea ship design zags where others zig by incorporating an asymmetrical layout, including a unique "U"-shaped pool that offers unobstructed views. Silversea also introduces new concepts, including an evening-only venue called The Shelter for pre- and post-dinner cocktails. The 728-guest ship will have 10 bars and lounges and eight restaurants.
The ship was built to use hybrid power by relying on liquefied natural gas as its main fuel and supplementing with a fuel cell system and batteries. The Nova will debut in August with sailings in the Med.
Source: Read Full Article