Although the second season of HBO's "The White Lotus" showcased plenty of acting talent, the hit show's true breakout star may be Sicily.
Google searches for Sicily, which served as the series' backdrop, have spiked since the show's second season kicked off at the end of October, with interest holding steady after the show's finale aired on Dec. 11.
According to Google Trends data, U.S. searches for Sicily roughly doubled between late October and early December. Searches for Sicilian destinations like Taormina and Noto — both of which were prominently featured in the series — have also been on the upswing in recent weeks.
A good portion of White Lotus-related travel interest has centered on Four Seasons' San Domenico Palace hotel, where a majority of the second season was filmed. In the show's world, the Taormina-based property is flagged as the White Lotus Resort & Spa Sicily. 
U.S. Google searches for the San Domenico Palace surged this winter, hitting their highest peak since Google Trends tracking became available in 2004.
Although the property confirmed that the luxury hotel still has availability for its upcoming 2023 season, demand from the U.S. has increased exponentially since the show aired. The hotel is scheduled to reopen for the season this March. 
Lorenzo Maraviglia, general manager of the San Domenico Palace, called the sudden surge in awareness around both the property and Sicily "exciting."
"Since the first episode aired, we have noticed a big spike in web traffic from the U.S.," confirmed Maraviglia. "The effect on bookings is also noticeable."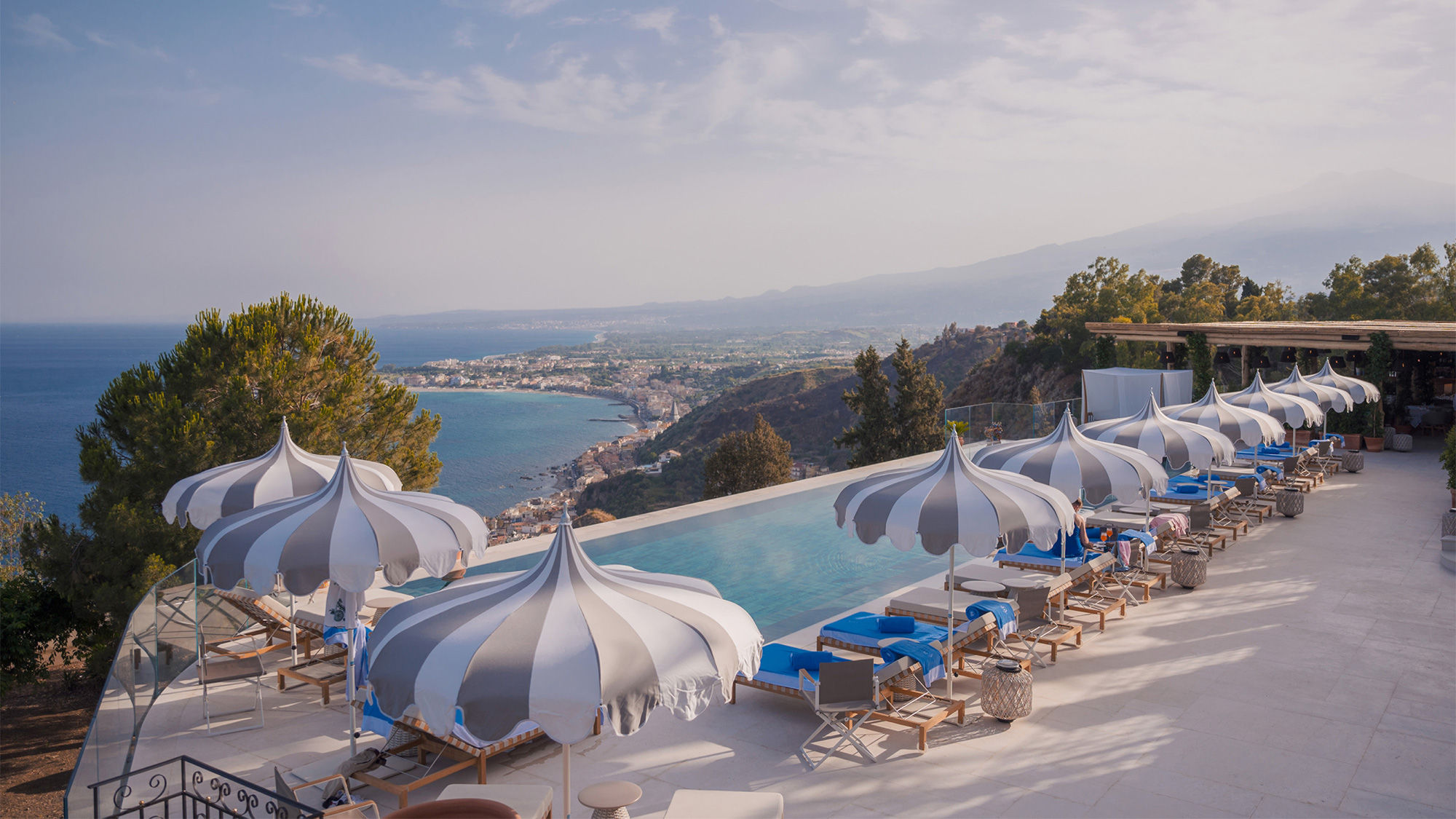 Marco Palermo, managing account director with New York-based travel agency Authentic Italy, said that the recent explosion of interest in the San Domenico Palace and Sicily has been material, particularly over the last 10-day period. 
"A lot of our clients, as well as new clients, are sending us emails regarding the Four Seasons in Taormina," said Palermo, adding that other clients are asking for information regarding two private palazzos that also took starring turns throughout the series. 
Palermo predicted that the hotel is likely to book up fastest between May and September, which tends to be the most popular period for Americans to visit Sicily
"Knowing the amount of demand, I think that it's going to get really challenging to find availability," said Palermo. "Not only at the [San Domenico Palace], but throughout Sicily and Italy in general."
Although the San Domenico Palace typically closes for the season in November, a spokesperson for the hotel said that "next year's seasonal closure is still under review."
Source: Read Full Article