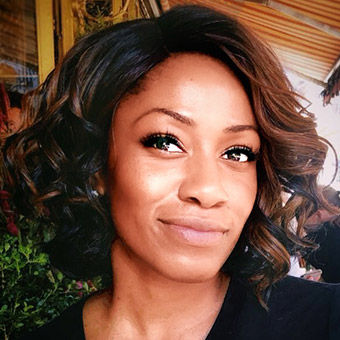 This year saw a host of new river cruise itineraries, new destinations to sail in and even new ships to sail on in the ever-growing river cruise industry.
But even more noteworthy in 2022 were the new river cruise companies that emerged. Here are three of them, each with plans to provide travelers a specific kind of river cruise experience.
Riverside Luxury Cruises
The recent announcement of a new river cruise company — and perhaps one of the most exciting for fans of the defunct Crystal Cruises — has been Riverside Luxury Cruises.
The company launched in September and is planning to debut its first sailings onboard a former Crystal Cruises river ship in the spring. The new line is the latest venture from Seaside Collection, a luxury hospitality group based in Hamburg, Germany.
Jennifer Halboth, a former Globus director of national accounts who is CEO of Riverside Collection, Americas — the entity selling and marketing the cruise line to the U.S. and Canadian markets — says that the company quietly purchased the Crystal Mozart earlier this year in June and began an "aggressive" timeline to renovate the vessel ahead of its first season. The ship will be renamed the Riverside Mozart.
"This ship really set the standard of luxury on the river," Halboth said in reference to the Crystal Mozart's 2016 debut as the former line's first river ship. "That is Seaside Collection's intent. They have luxury hotels, and they really want to have that same level on the rivers."
The 35-year-old ship, originally built for Peter Deilmann Cruises, will retain much of its structural components and signature amenities while undergoing renovations, with only a few new design elements being incorporated into the refurbished vessel before it begins sailing exclusively on the Danube River next year.
Guests can expect to find butler service for every suite, along with four restaurants throughout the ship, an indoor swimming pool with a current machine, a hot tub and saunas and steam baths, all of which is in line with what it formerly offered.
And instead of offering its base commission of 18% this year, Riverside Cruises is currently offering 21% commission on all 2023 bookings to jump-start interest. It also plans to introduce the Riverside Mozart to advisors at the 2023 ASTA River Expo.
Historia Cruises
Demand for Egypt has soared this year in anticipation of the opening of the Grand Egyptian Museum as well as the country marking the 100th anniversary of the discovery of King Tutankhamen's tomb in 1922.
And in the midst of a number of new ships and itineraries hitting the Egyptian market as of late, it should come as no surprise that a new river cruise company has also launched there.
Historia sailed its first season this year on the Nile River after launching in December last year.
Historia's CEO and founder, Amro Said, said the company's goal is to "upgrade the luxury Nile cruise products," primarily between Luxor and Aswan.
The company currently offers four itineraries: four- and seven-night cruises from Luxor and three- and seven-night cruises from Aswan. All itineraries visit the Valley of the Kings and Karnak and Luxor temples.
Historia also works closely with tour operators, as well, in order to offer vacations. Alexander + Roberts is one such tour operator offering Nile river cruises together with Historia for several of its Egypt itineraries.
Transcend Cruises
Another newcomer to the river cruise industry is Transcend Cruises, which is slated to officially set sail in spring 2024.
Transcend Cruises is a good name to remember for travel advisors who specialize in groups, business and MICE travel, as the company will be a charter-only river cruise company and will focus exclusively on business-to-business sales.
Transcend is planning to build two purpose-built ships that will sail the Rhine, Danube and Moselle rivers. United River will be the company's operating partner.
Transcend's CEO and co-founder, Matthew Shollar, said the company's focus on groups and the MICE market will be beneficial to those who may be looking for experiences beyond the traditional hotel model.
Transcend will also be available for travel advisors with leisure or corporate clients who are looking for a full-ship charter as well as those booking for large family groups.
Source: Read Full Article