Using a Viking broad axe, retired astronaut and aquanaut Nicole Stott cut the ribbon to release a bottle of Norwegian aquavit to crash into the Viking Neptune's hull during a naming ceremony Sunday in Los Angeles. 
Stott, the ship's godmother, offered the line's eighth oceangoing ship blessings of good fortune and safe sailing.  
"As someone who has been blessed to explore space, the ocean, and some of the otherworldly places on our planet, I understand the importance of broadening one's horizons through travel. I am very excited for all those who journey around the world on this elegant vessel," said Stott, who spent 104 days living and working in space on the Space Shuttle and the International Space Station.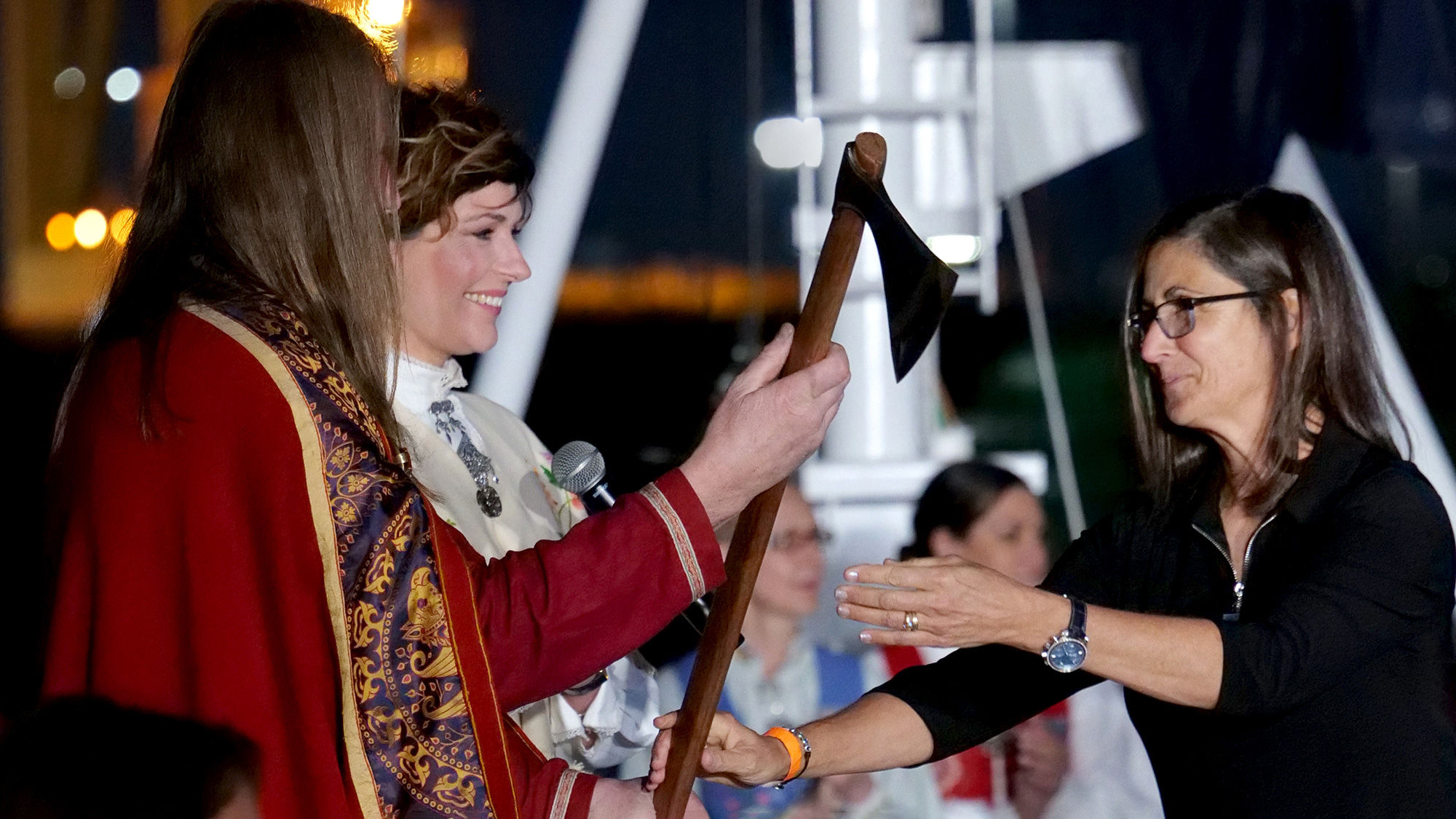 Stott is also a NASA aquanaut who lived and worked for 18 days in the Aquarius Undersea Habitat near Key Largo in the Florida Keys National Marine Sanctuary. 
Stott is the author of "Back to Earth: What Life In Space Taught Me About Our Home Planet — And Our Mission to Protect It." She also is an artist and was the first to paint with watercolors in space. Stott is co-founder of the Space for Art Foundation, which connects children to the wonder of space exploration and the healing power of art. 
With the ship officially named, the Neptune sailed to Honolulu to resume a 138-day world cruise that began in Fort Lauderdale and ends in London.
Related: The biggest cruise stories of 2022
The naming comes while Viking says it has seen record sales since the launch of the line's 25th anniversary sale on Jan. 1. Viking said it has experienced its single-week highest volume of bookings in company history. 
Viking's ninth oceangoing ship, the Viking Saturn, is expected to begin sailing in April. Each Viking ocean ship is nearly identical in design and can accommodate 930 guests with all-veranda staterooms.
The Neptune is equipped with a small hydrogen fuel cell system, a new advancement in the cruise industry allowing the line to test how the fuel can be used at a larger scale in the future.
Source: Read Full Article