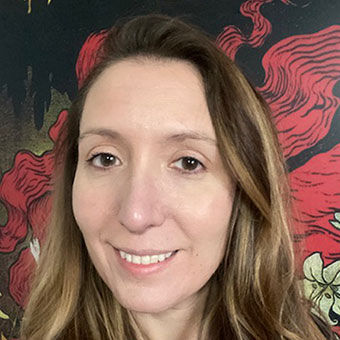 Harry Sommer may not yet have taken over as CEO of Norwegian Cruise Line Holdings, but he played the part last week.
During a briefing with media during the Seatrade Cruise Global conference, the Norwegian Cruise Line CEO, who will begin leading the mother brand on July 1, pulled back the curtain of the trends he's seeing at the parent company, especially around revenge travel — a phrase that gained popularity during the pandemic.
Although Covid-era cruising restrictions had begun disappearing in October, it was as if something in the customers' psyche changed around Nov. 1, he said. At that point, sales shot up, leading NCL and other lines to record-breaking sales days, weeks and months. 
"I'm not a psychologist. I'm not an economist. All I do is run a small cruise line, and I saw the consumer psychology change around Nov. 1," he said. "There was almost like a light switch went off and people decided it was okay to travel."
Booking and sailing patterns have returned to normal since then, he said, except within the 75-and-older crowd.
While terms like revenge travel have been used to describe pent-up demand from the pandemic, Sommer said the company isn't sure how long that will last. 
One metric he uses to measure sucess is repeat rates: He looks at the people who traveled in, say, the calendar year 2022, to see how many of them rebook for a trip in 2023. The company is now seeing an acceleration in repeat rates.
"Those rates are double across all three brands what the rate was in 2018 for 2019," he said. "We absolutely see not just this concept of revenge travel but also people coming back."
Sommer added there's a trend he's not concerned about when it comes to consumers: inflation.
"Our demographic is not the typical American. The typical American doesn't take a cruise," Sommer said. Customers across all three brands are upper middle-class people or those higher on the economic scale, he said. And thus far, they value vacations over inflationary pressure, he said.
"We have not seen any squeeze caused by that yet," Sommer said. 
Source: Read Full Article