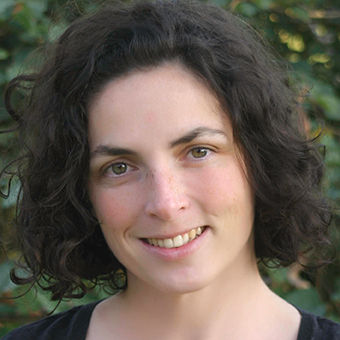 Travel centered around art is poised to replace culinary travel as a leading luxury travel trend worldwide, according to Jack Ezon, founder and managing partner at Embark Beyond. And although Africa has traditionally not been a major destination for serious art lovers, the continent is fast rising up the ranks.
South Africa, Rwanda and Morocco are taking the lead for art tourism to Africa, according to Ezon.
"South Africa's Zeitz Mocca Museum is the pinnacle of a burgeoning art scene in Africa but particularly in South Africa," he said. "There are some incredible galleries to visit and local artists to meet, especially in Cape Town. The Silo Hotel, located inside the museum, is amazing — it is like staying in a museum with all its art.  Morocco's art and design scene are among the best in the world, especially Marrakech."
Embark Beyond, No. 36 on Travel Weekly's Power List of agencies, has started working closely with luxury travel advisor Laura Worth, who specializes in art tours worldwide as owner of Houston-based agency Art & Travel. According to Worth, art tourism is a major trend that's only going to get stronger in the coming years, especially in Africa with a number of African artists such as Igshaan Adams taking to the global stage.
• Related: Five Africa travel trends to watch for in 2023
In Johannesburg, local entrepreneur and accredited tour operator Thabo the Tourist recognized the global interest in art and launched a unique art gallery tour experience. Thabo Jacob Modise is passionate about connecting people and art in his city and has created tours that focus on the "healing power of art." "We aim to promote inclusivity, improve our society's well-being through a process of observing art within art gallery environments and to unite art and tourism in real-time," he says.
According to Thabo, people still confuse art tourism and cultural tourism, but this is gradually changing, and he expects art tourism to continue to gain momentum. "African contemporary art is the future for tourism in Africa," he said. "I see art tourism at the forefront of tourism in the near future and exposing African artists to the global market. Apart from our rich African history, nature and diverse cultures, I still believe that Africans are great storytellers, and those stories needs to be heard. Therefore, I strongly believe that Africa can be well known for art and tourism in real-time."
Art goes on safari
Although art tourism is still mainly centered in African cities, safari operators have also started introducing art in their offering with Singita, More Family Collection and Cheetah Plains taking the lead.
More Family Collection innovated the concept of art safaris by actively involving their guests in the works of art. Artist Gary Davis revealed his artwork "Brothers in Arms" at a New Year's Eve celebration at Lion Sands Ivory Lodge. "Brothers in Arms" became part of the guest experience as Davis encouraged guests and staff to sign their names on the burgeoning charcoal artwork, around the rough outline of the two lions. The final piece was dedicated to all the guests and staff who inspired Gary to create it. "I believe that if it takes a village to raise a child, then it took the village to inspire this artist," said Davis.
Curated as new experiences for 2023, Cheetah Plains also designed a new private art tour and art-buying experience. This unique opportunity enables guests to receive a one-on-one art tour with illustrious South African artist Conor Mccreedy, known for his distinctive monochromatic blue painted artwork with pieces such as Blue Butterfly and Blue Running Cheetah on display at the property.
Meanwhile, Singita's traditional Boutique & Gallery concept was recently transformed to include a new gallery showcasing bespoke African artwork and collectables from some of Africa's most renowned artists and rising talents. The Singita concept was born out of a desire to find ways to support conservation while showcasing contemporary African art. The concept includes a strong fundraising element to create awareness around key causes and the Singita Lowveld Trust's projects in South Africa.
• Related: Singita opens an art gallery in Kruger National Park
Singita CEO Jo Bailes said the location of the galleries in natural environments is an important alternative to traditional galleries. It enables the space to be flexible and experimental. "We are increasingly inspired by the creativity of our continent," Bailes said. "Africa is unique and vibrant energy –  there's a sense of authenticity at the heart of its many cultures – apparent in every aspect from cultural dance and music and art."
Although the art experiences at safari lodges are currently not a huge driver yet for tourism to Africa, according to both Ezon and Worth, they are a compelling addition. Worth explained that a lodge's art offering can determine why travelers pick one camp over another. She said: "It's similar to knowing the conservation efforts of lodges. It makes client all the more interested in staying somewhere, usually paying higher prices to have that association and value-add. Camps will do well to have artists-in-residence programs and galleries on site as this will attract the art-loving U.S. traveler."
For the continent to further develop its art offerings in tourism, it begins with awareness and access, said Worth.
"Part of what I've been dedicating my research and interaction to is discovering places that have received good patronage [Morocco and South Africa especially]; have attracted the attention of collectors who tend to focus on emerging markets; and are easily visitable," she said. "I have yet to visit Kigali [Rwanda], but from what I witnessed remotely it is an incredible city and could easily attract art tourism. Perhaps a model to really study for other African cities, also with the idea of visiting Africa 'beyond the safari.' Africa needs to build awareness of what is there to visit, and to show what their countries are producing."
Source: Read Full Article