Gabon is a destination that calls out to those seeking sustainable and ecotourism
experiences. With more than 20% of the country designated as protected areas, the small country in west-central Africa clearly values conservation, biodiversity and sustainability.
Consisting of approximately 88% equatorial rainforest, Gabon is the most carbon-positive nation on the planet, according to the World Bank and the United Nations. The United Nations Framework Convention on Climate Change (UNFCCC) documented the country's exceptionally high performance in removing almost 91 million tonnes of CO2 – more than it emits per year and equivalent to absorbing and offsetting 25% of the U.K.'s annual emissions.
To promote sustainable tourism, the government has taken several measures to protect its natural resources and promote responsible travel. For example, there are strict regulations on fishing and hunting in the country's protected areas, to protect the local wildlife. The government has also worked with local communities to promote sustainable tourism practices and ensure that local people benefit from the tourism industry.
Experiencing Gabon
To protect its biodiversity, Gabon also established a network of 13 national parks. In total 22% of Gabon's land falls within protected areas while another 60% is managed in sustainable forestry concessions. Since 2018 the country has also declared 26% of Gabon's marine waters as marine protected areas.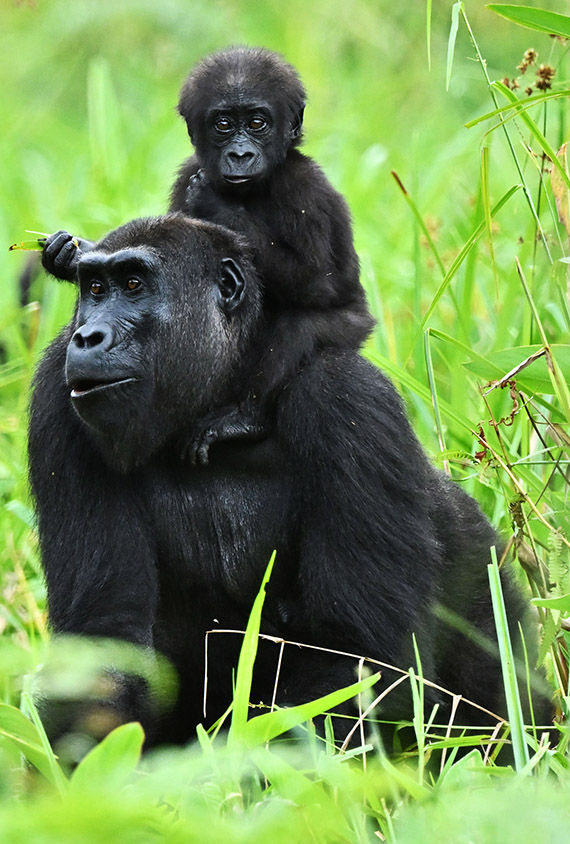 Gorilla trekking is high on the list of experiences worth exploring in Gabon. The country is home to several species of gorillas, including the Western Lowland gorilla, which is one of the rarest and most endangered species of gorilla in the world. One of the most accessible of Gabon's national parks, Lope National Park, is the best place in Africa to see mandrills, the iconic primate with bright red and blue faces. Its elephant population is extraordinarily high, perhaps the highest in Africa.
Another ecotourism adventure not to be missed is witnessing the surfing hippos in Loango National Park. The hippos spend much of their time in the water and have been known to ride the waves along the coast. Visitors to Loango National Park have the opportunity to witness these creatures in action and can even go on a guided canoe trip to get a closer look. They'll also be able to witness the arrival of migrating dolphins, whales and nesting sea turtles (thousands of leatherback turtles lay their eggs on Loango's shores every year).
• Related: Madagascar's majesty on full display on the Masoala Peninsula
For travelers wanting to explore the country's waterfalls, Ivindo National Park is the place to head to. The Kongou Falls, for example, are one of the highest and most spectacular waterfalls on the continent. Visitors to Ivindo National Park can also take part in guided hikes through the park's dense rainforests and have the opportunity to observe a variety of wildlife, including elephants, western lowland gorillas, buffaloes, monkeys and a variety of bird species.
Besides its natural wonders, Gabon also offers incredible cultural immersion experiences that provide a unique glimpse into the traditions and customs of its indigenous tribes. Despite a population of only about 2.5 million, Gabon comprises about 50 ethnic groups, each with its own language and beliefs. A great experience is a visit to the Bwiti villages, where travelers will have the opportunity to learn about traditional practices and beliefs, including the use of the iboga plant for spiritual purposes. Visitors can also observe traditional craftspeople, including wood carvers and basket weavers, and can even take part in traditional ceremonies and rituals.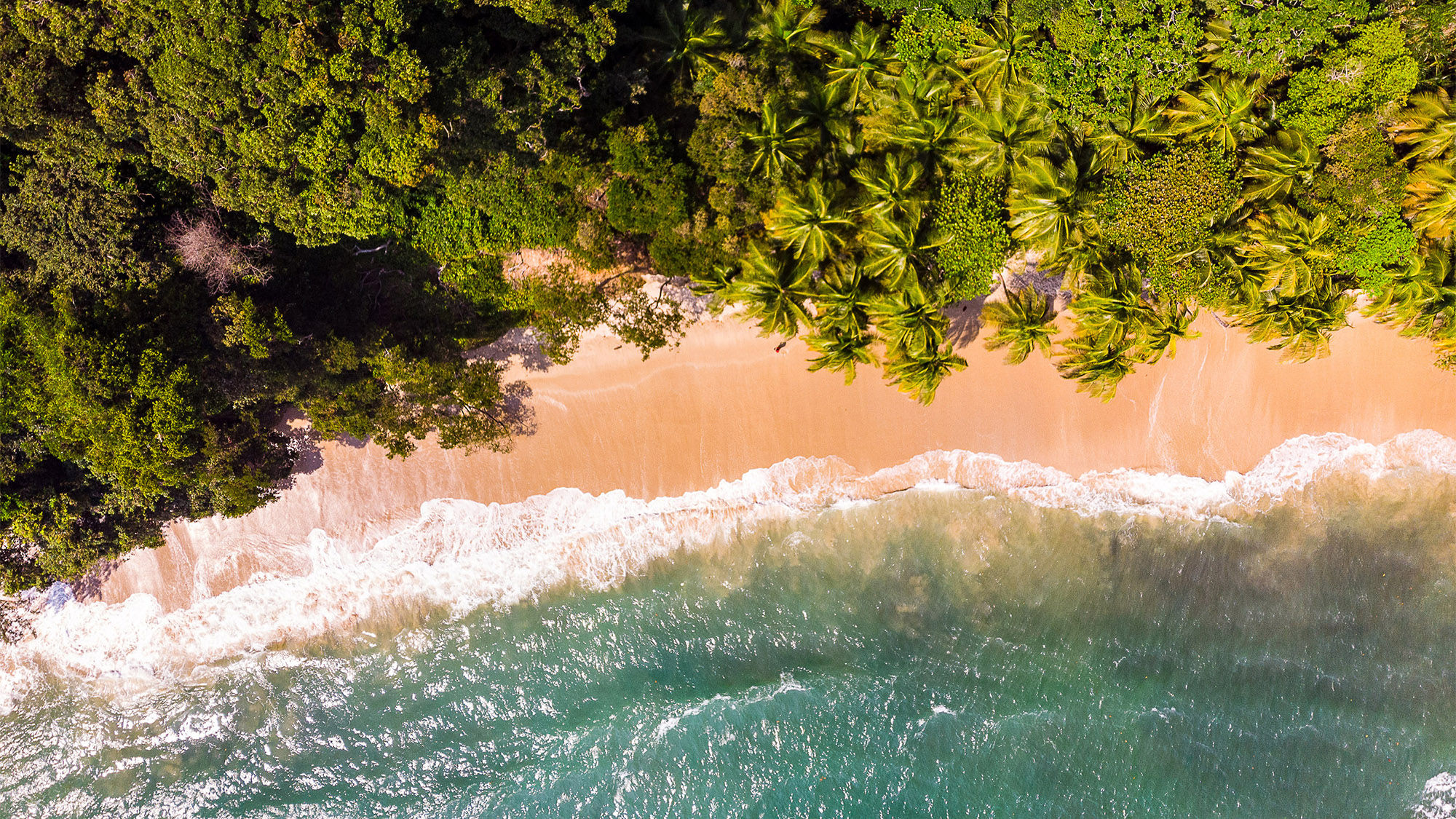 Accommodations are often very rustic in Gabon, but there are
some unique places to stay. Akaka, for example, is a traditional tented
camp in Loango National Park that offers an opportunity to experience
real seclusion amid the forests and waterways of one of the most remote
parts of the park. Akaka is a low-impact operation; its prioritizing of
an authentic forest experience enables it to keep its footprint to an
absolute minimum.
'The Last Eden'
Gabon recently launched a marketing campaign under the
banner "Discover Gabon, the Last Eden," encouraging travelers to visit
the country's rainforests and enjoy its beaches, cultural experiences
and wildlife. 
The new campaign is part of an initiative
by the country's president, Ali Bongo Ondima, to further the development
of ecotourism. Investments have focused on upgrading infrastructure and
developing high-end ecotourism under the country's "Green Gabon"
strategy for sustainable development.
The minister of
tourism, John Norbert Diramba, said: "The development of a strong and
distinctive brand image has become the No. 1 marketing challenge for
destinations. In an increasingly competitive world, regions are seeking
to assert their identity and characteristics more clearly in order to
ensure better visibility and a positive perception of their image, both
among those living abroad and among their own population. 'Discover
Gabon, the Last Eden' is now the brand of our country, and it will
become the identity associates with our country throughout the world."
Source: Read Full Article