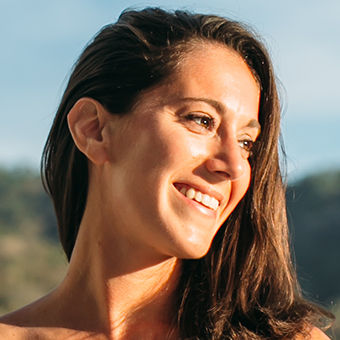 Summer is slowly coming to a close, and 2023 is closer than we think. As the calendar pages fly, Mexico is preparing for a slew of luxury hotel openings. Both coasts are gearing up for some seriously upscale resorts. Here are the ones we are most excited about:
Coming to Costalegre
Just a few years after the successful launch of its Los Cabos resort, Nobu Hospitality is adding another project to its plate. A 200-room resort is expected to open in Tulum, though the opening date has not been announced. The resort will have a beachfront Nobu restaurant, 50 residences, meetings space, a fitness center and a spa. It will represent Nobu Hospitality's 30th international hotel and its second in Mexico.
Four Seasons' highly anticipated Costalegre resort will make a splash toward the end of 2022, though an exact date is not yet known. Ninety miles south of Puerto Vallarta, the uber-luxe, yet delicately understated Four Seasons Tamarindo will be part of a 3,000-acre private reserve, home to 157 rooms, 26 miles of hiking trails, six miles of beachfront, three pools and hidden coves. A signature restaurant, Coyul, will serve haute Mexican cuisine, while Sal, the oceanfront restaurant, will focus on seafood. The resort will have a lunch restaurant on its golf course and a restaurant dedicated to tacos. A luxury spa will offer eight treatment rooms, hydrotherapy and a 24-hour fitness center.
Quintana Roo is cooking
In Quintana Roo, a new luxury master-planned community of Kanai started rolling out this year with the opening of Etereo, a member of Auberge Resorts Collection. To follow will be the St. Regis Kanai as well as the Riviera Maya Edition. Kanai spans 680 acres, with 1.2 miles of beachfront, and is less than a 30-minute drive from the Cancun airport. 
Etereo's 75 studios and suites all feature mangrove and ocean views and floor-to-ceiling windows, and many have private plunge pools. Studios start at 875 square feet, while suites start at 1,375 square feet and go up to 3,925 square feet. Suites also include butler service. Dining includes Mayan restaurant Itzam, the Alberca pool restaurant, Che Che for Nikkei cuisine and El Changarro for toes-in-the-sand seafood.
The Riviera Maya Edition will open later this year with 180 guestrooms and suites, six food and beverage options, a pool bar and beach club and a spa. The St. Regis Kanai will debut in December with 124 guest rooms and 32 villas with private pools. 
Big things in Baja Peninsula
Over on the Baja Peninsula, Banyan Tree is cooking up a new resort in the Valle de Guadalupe wine region. Coming in 2023, the resort and spa will sit on a winery, complete with olive oil groves and grape vines. It will feature 30 villas and will be Banyan Tree Group's first winery. Guests can expect five dining options, including a spectacular hilltop restaurant with views of the valley. Other amenities will include a small spa, fitness center and indoor and outdoor pools. 
Finally, next year will also see the full realization of Xala, a much-anticipated, 3,000-acre multi-use development that will provide the coastline with so much more than a resort experience.
The 3,000 acres will feature five miles of untouched beach where sea turtles will nest, farmland will be reforested, mangoes will be grown and a skatepark will thrive. Yes, the property will have villas and boutique hotels, but they are a small part of the overall vision.
What the developers (the same people behind One&Only Mandarina in Riviera Nayarit) hope to achieve is a living community that not only provides a beautiful and unique vacation experience, but also enriches the lives of local residents. They have worked to bring clean water to 2,400 acres of land and 230 families, invested in a new turtle camp and opened a cultural center that offers after-school activities for area students. 
Mexico has worked hard to become one of the top luxury destinations in the world, and it looks like that trend is not slowing down anytime soon as we look toward the new year.
Source: Read Full Article