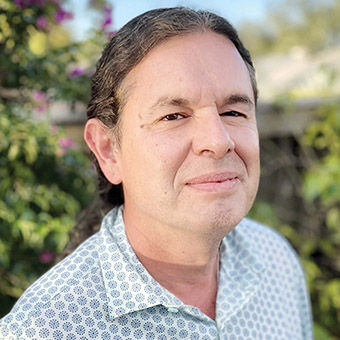 It's officially Festive Season in the Caribbean, and each destination marches to its own rhythm as it celebrates the December holidays. And for many islands — and many enthusiasts — it will be the first time since 2019 where the season is celebrated at full throttle.
Plane ticket booked for the week after Christmas? Not to worry: In many places the Festive season continues on into January.
Major festivals throughout the Caribbean
In St. Croix, the Crucian Christmas Festival is being held for the first time since the pandemic. This year's theme is "reflections of culture, music, mas and revelry" and continues until Jan. 8. The month-long celebration includes parades, dancing and live music, food, pageants and cultural activities such as dancing troupes adorned with vibrant, feathery costumes. While the festival originated in 1952, its roots go back to the early 1800s when enslaved Africans were permitted a short time to celebrate Christmas.
Another festival with similar origins is the long-running Junkanoo Festival in the Bahamas, with two parades that take place on Dec. 26 (Boxing Day) and New Year's Day. With rhythmic music, costumes and dancing, Junkanoo has been on hold since 2019, when Hurricane Dorian devastated the Bahamas, and subsequent pandemic shutdowns.
In St. Kitts, its national Sugar Mas carnival will present parades, concerts and parties running up to Jan. 2, when Parade Day sees Kittitians, folklore groups, stilt walkers and dancers taking to Caribbean-music-filled streets. The Dec. 26 J'ouvert starts with a pre-dawn march through the streets of Basseterre. Attendees are encouraged to prepare for this event's tradition of mud, paint and clay slinging.
The Fiestas de la Calle San Sebastian in Puerto Rico's Old San Juan neighborhood also makes its return. The festival runs from Jan. 19 to 22 and is the island's largest festival, offering live music, dancing in the streets, food, vendors, circus performances and, of course, lots of coquito.
Ringing in the holidays at Caribbean resorts
For holiday revelers who had enough of crowds during the shopping frenzy, there are more low-key — yet festive — options.
The Hyatt Regency Grand Reserve Puerto Rico is gearing up to lace up guests with real ice skates on a synthetic ice rink for the holidays. For $50 per day, from December 27 to 29, guests can use the rink, made from specialty flooring, and have access to complimentary food stands set up around the rink with Puerto Rican cuisine. Each night, the resort will have a special cocktail experience in collaboration with Moet Hennessey. The resort will also offer holiday programming every day between Christmas and New Year's Day, including Santa meet-and-greets, a parade and, of course, lechon (the running joke in Latino families like mine is that we celebrate any holiday with lechon, a roasted pig, and black or red beans).
On Nevis the Four Seasons Resort Nevis will offer guests holiday-themed activities, including sandman-building competitions, cooking classes and a visit by Santa on Christmas morning. On New Year's Eve, guests will ring in 2023 on Pinney's Beach with champagne toasts, live music and a fireworks display.
At the Ritz-Carlton, Turks & Caicos, organizers will hold yoga classes with Mrs. Claus, a Christmas Eve bonfire and Christmas and New Year's Eve dining options.
The St. Regis Bermuda will celebrate with 12 Days of Christmas with daily programming, beginning on Dec. 18, and with a Christmas Eve dinner and a Christmas day brunch and dinner.
The Rock House in Turks and Caicos will offer holiday programming from Dec. 19 to Jan. 3 with a screening of "Home Alone" followed by a Christmas Eve Italian dinner; a Christmas Day gala dinner accompanied by holiday carols by a local gospel choir; and a New Year's Eve five-course dinner followed by champagne and fireworks.
Anguilla's Malliouhana will offer holiday events from Dec. 18 to 25, including a holiday treasure hunt, a Christmas Eve dinner at its Celeste restaurant, portraits with Santa and a Christmas tree lighting.
Source: Read Full Article