The places in Mexico that intrigue me the most are the ones that are less written about. I have been to the top tourist destinations in Mexico dozens upon dozens of times. And make no mistake, I love them. But I have always found that it's Mexico's lesser-traveled cities, villages and beaches that are where the soul of the country can be found. This is why the city of La Paz has long been on my list, and, fortunately, on a road trip up the entire peninsula from Los Cabos to Ensenada, I was treated to my first taste of the capital of Baja California Sur. Here is what to do with 48 hours in La Paz.
Day 1, Afternoon
Arrive in La Paz and check in to the chic, design-forward Baja Club Hotel. Located directly on La Paz's sprawling malecon, the Baja Club Hotel is a fusion of old-world and new La Paz. The main house lives in a colonial-style villa, complete with exposed brick, a spacious courtyard, wrought-iron gates and massive windows that flood with natural light. Behind the courtyard is the modern structure with 32 minimalist guestrooms with large windows that overlook the courtyard and the sea in the distance. The hotel's Pergola restaurant has lovely outdoor seating underneath, well, a pergola draped with vines. The menu here is Greek and Mediterranean, with a long list of cocktails and natural wines.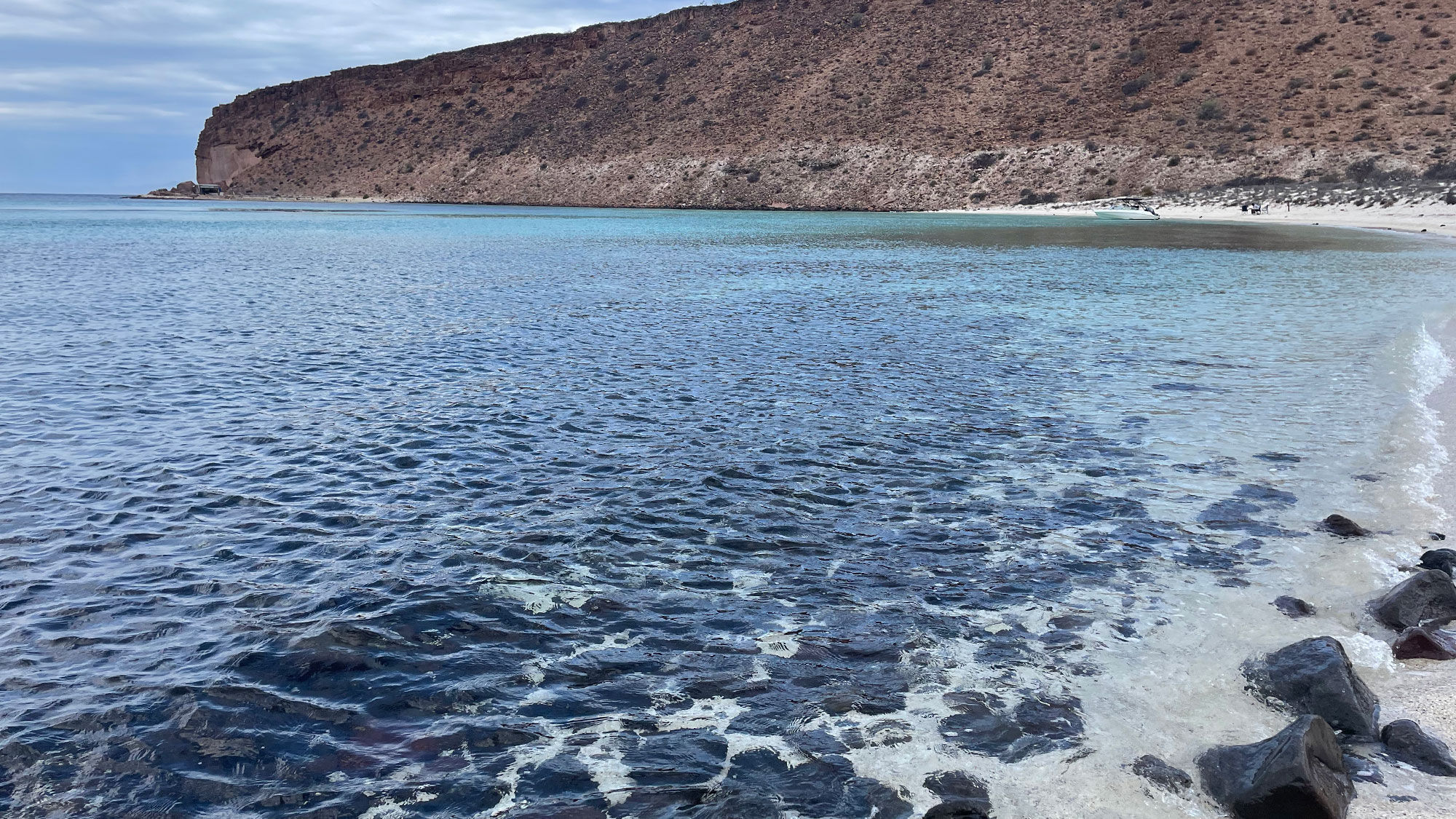 After checking in, walk next door to Hambrusia for lunch. Serving a menu of small plates and snack-style dishes, this casual restaurant is decidedly elevated in flavors. We absolutely loved the beet tartare as well as El Brassico, a delicious mix of roasted cauliflower and broccoli sitting on a dressing of mustard and topped with parmesan cheese and chives. 
Evening
Spend time strolling the historical downtown of La Paz. From the malecon, the major sites are just a few blocks away. La Paz is a vibrant port city, and its past can be traced back centuries or, more accurately, millennia, from prehistoric peoples to pirates and pearls, conquistadors and expats from all over the world.
Wandering the malecon, it is interesting to picture Spaniards arriving in the bay and being greeted by the Guaycura people, one of the indigenous groups living in the area. The Guaycura were draped in pearls, one of the main natural jewels of La Paz, and soon, the Spanish began to violently take over as their hunger for these precious pearls overwhelmed the area. The Spanish were not successful in settling the area, as the Guaycura were able to defend their land, though the oyster population was destroyed. Years later, Hernan Cortez came to the area and tried to found a colony, but he was quickly defeated. It was not until nearly the 17th century that Sebastian Vizcaino established a settlement here and named it La Paz.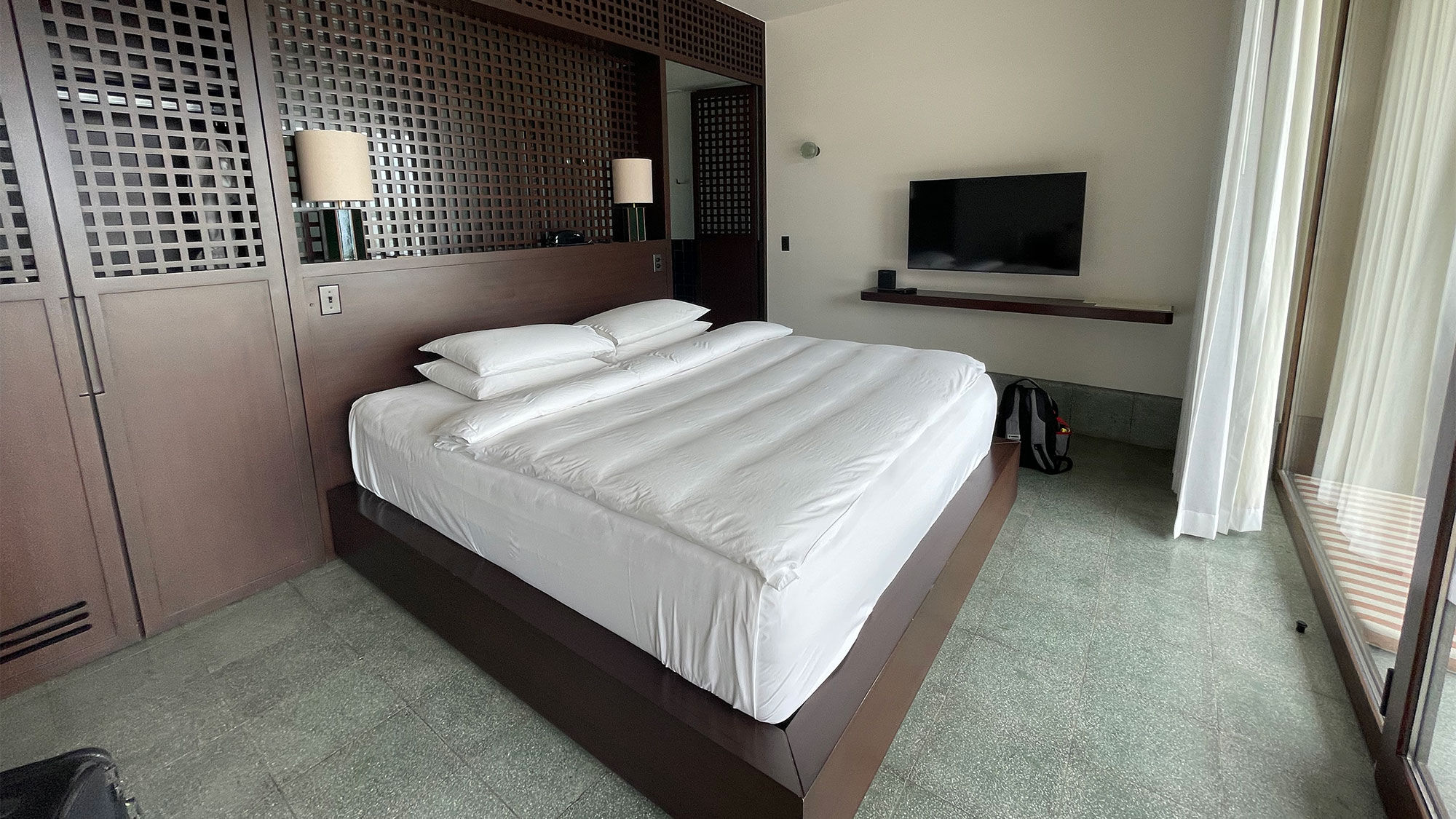 Over the centuries it attracted its fair share of notables, from John Steinbeck to Clark Gable, and of course, Jacques Cousteau, who deemed the Sea of Cortes, "The Aquarium of the World." Later, Bing Crosby and Engelbert Humperdinck purchased homes in the city.
Today, La Paz's downtown is a vibrant expression of past and modernity. Brightly colored murals are splashed across the buildings, a craft beer scene continues to thrive, restaurants flourish and historic architecture peeks out amid languidly swaying palm trees. The marina is always humming with activity, and the long stretch of malecon is decorated with sculptures and consistently busy with joggers, rollerbladers and amateur photographers snapping shots of the sweeping bay.
Dinner
After working up an appetite, return to Baja Club Hotel for a meal at Pergola. The Greek salad and chicken souvlaki are particularly delicious.
Day 2,
Morning
Walk down the block to visit Restaurant Bismarck. The iconic lobster house overlooks the malecon and is a lovely spot for an alfresco breakfast overlooking the water. Their seafood tacos are served every morning starting at 8. The shrimp tacos are perfectly battered and crispy and folded into warm, fluffy flour tortillas.
Following breakfast, it's time to explore one of the main attractions of La Paz — its natural beauty. La Paz enjoys the enviable location perched on a bay in the Sea of Cortes. Not far offshore is the protected island of Espiritu Santo, and a visit to this island is an absolute must to understand the spectacular natural beauty of this part of Baja.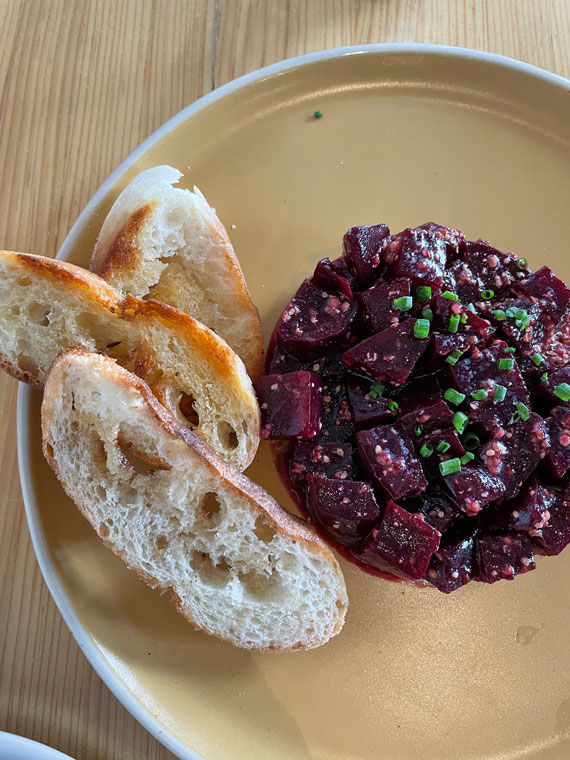 I spent the day with We Boat Baja, a locally operated company that does day tours from La Paz. This journey was an eight-hour excursion that went to a protected bay in Espiritu Santo for a day of snorkeling, swimming and lunch. 
Nothing can truly prepare you for the awesomeness that is Espiritu Santo. The red rocks contrast starkly against the turquoise sea. White sandy beaches give way to coal-black piles of volcanic rock. Scrub brush blankets the dunes, and the shore is littered with oyster shells the size of the palm of your hand. The snorkeling opportunities are also remarkable, and this is coming from someone who cannot stand being strapped into a snorkel mask. I spent more than an hour kicking my way around the reef seeing everything from puffer fish to the toxic, but mysterious, stone fish.
It's an exhilarating experience spending the day out with We Boat Baja. Be sure to ask for Rafa as your guide. His passion and knowledge about the environment and the sea makes the experience so personal and enjoyable.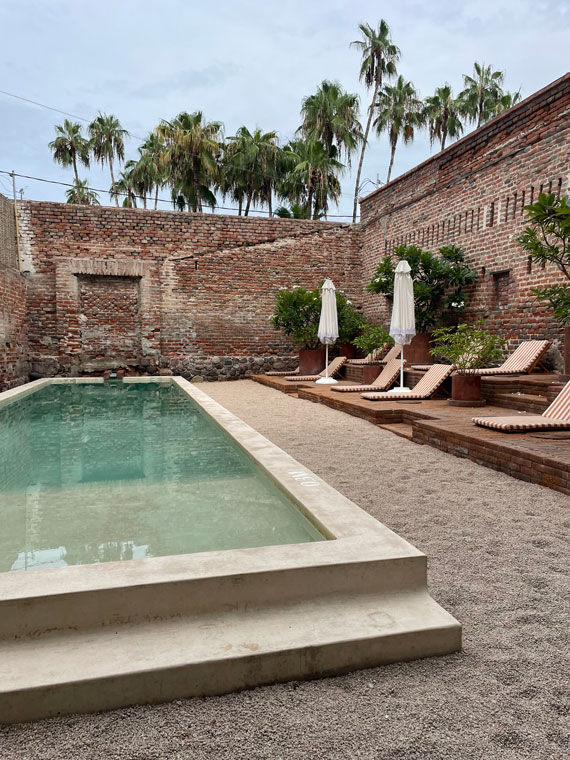 Evening
After returning back to La Paz, refresh and recharge at Baja Club Hotel and enjoy a rooftop cocktail before heading to dinner at Nemi Restaurant. Neri is reason enough to visit La Paz, even if you skipped everything else. The perfectly executed tasting menu served Mexican-inspired dishes, all paired with the wines and spirits created across Mexico. We experienced pairings with not only tequila and Mexican wines, but also award-winning Mexican sake.
Particular menu highlights include the catch of the day ceviche, garlic-smothered chocolate clam, tortilla soup and pan seared sea bass, though the menu changes regularly based on what ingredients are available.
To be honest, 48 hours in La Paz is not nearly enough. With so much adventure, history, and cuisine right at its doorstep, there is enough to keep yourself gleefully entertained in the capital city. But if you are looking for a taste of what this pearl on the sea has to offer, these highlights will leave you hungering for more.
Source: Read Full Article