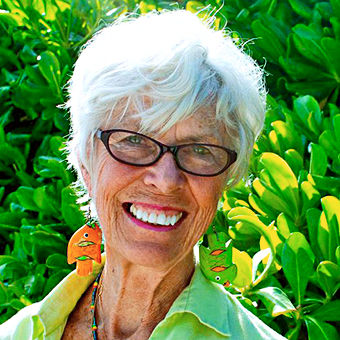 With luxury travel showing a comeback even as the pandemic lingers on, travel advisors with high-end clients on the hunt for the newest exclusive vacation playground could turn to Moskito Island, one of Richard Branson's two private island escapes in the British Virgin Islands.
Moskito Island is the sister island to Necker Island, two miles away. Both are part of Branson's Virgin Limited Edition portfolio.
The 120-acre island was called Moskito when Branson purchased it in 2007, but the name was spelled Mosquito. He changed the spelling back to the original, which refers to the Miskito people who traveled the Caribbean coasts in the 1700s.
The island has 10 privately owned estates, three of which are available to rent; several are being built and some will remain as private homes. Of the estates available for rent, the Point Estate and the Oasis Estate are the latest additions to the island, joining the existing Branson Estate.
The Branson Estate features three villas, for a total of 11 bedrooms for up to 22 guests.  The villas are elevated to maximize panoramic sea views and are connected by wooden walkways. Each is decked out with its own kitchen, lounge area, infinity pool, private beach with beach bar and seaside dining area.
The Branson Estate opened in 2020 to the public, said Kenton Jones, BVI regional general manager for Moskito and Necker islands. Each estate is available for buyouts only.
The Oasis Estate, situated at the highest point on Moskito Island, blends contemporary living with barefoot luxury. The Main House has six bedrooms, and three waterside guestrooms bring the total to nine bedrooms that can accommodate 18 guests.
The 812-square-foot master suite has views of the ocean and neighboring islands, a seating area, a private study for remote work and indoor and outdoor showers.
Design touches throughout the Oasis Estate include floor-to-ceiling windows; a flat, grass-filled rooftop for an urban element; a wraparound pool; and three poolside pods at the edge of the estate.
The Point Estate, built at the cliff 's edge, offers freestanding villas and one main hub house for entertainment.
It overlooks Manchioneel Beach and neighboring Virgin Gorda, and its seaside dining pavilion offers the best sunset viewing spot of any on the island, according to Jones.
With eight bedrooms, including an eight-bunk children's room adjacent to the game room in the main house, the estate can sleep up to 22 guests.
The expansive communal area of the main house serves as dining and entertainment space with a kitchen and bar, infinity pool, deep-soaking bath, outdoor showers with decking and sun loungers.
I asked Jones if there are restaurants on Moskito Island. "When guests book an estate, a dedicated estate manager works with the private chef of that estate to curate a tailored menu customized to their group," he said. "Guests receive a pre-arrival preference sheet to indicate their food and drink choices."
If guests choose to dine outside of their estate, the island has a number of communal dining pavilions with indoor and outdoor seating, and there are dining options on Manchioneel Beach.
Commission to travel advisors is 10%; there is a four-night minimum stay requirement year-round for the three estates. High season rates (Jan. 7 through May 31, Oct. 1 through Nov. 18 and Nov. 27 through Dec. 21) at Branson Estate start at $36,000, at Oasis at $28,000 and at the Point at $20,500.
Low-season rates (June 1 through Sept. 30) start at $25,000 at Branson, $19,000 at Oasis and $17,500 at the Point.
The closest international airport to Moskito Island is Beef Island in Tortola, which is served from San Juan, Antigua and St. Thomas. Moskito is 30 minutes from Tortola by private boat.
Related: Covid-era entry requirements to the British Virgin Islands and other Caribbean islands
For travelers returning to the U.S., Jones said that private testing by medical professionals done in the estates is available.
Source: Read Full Article