Priceline hopes to capitalize on consumer appetite for the experiential with the launch of Priceline Experiences, offering more than 80,000 activities users can book.
Priceline Experiences also enables the OTA to offer its customers a more complete trip-planning experience without having to leave Priceline.com.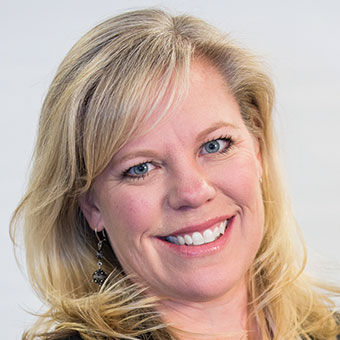 Denise Bialek, Priceline's senior director of ancillary products, said last week's launch of Priceline Experiences, powered by ticketing platform Musement, marks the OTA's first significant foray into offering bookable activities. Priceline did have a "small-scale" offering of activities in the past, but Priceline Experiences is a "significantly bigger initiative," the OTA said.
"We've been very focused on air, car, hotel and cruises for many years," Bialek said. "I'm really excited that this is the official entry into the in-destination part of the experience. This is a very different type of product for Priceline if you look at our history, so we're just really excited to finally bring this to market."
The two main drivers behind the launch of Priceline Experiences, Bialek said, were consumer demand, especially as the pandemic wanes and travelers are increasingly looking for bucket-list experiences, and the need to book experiences in advance.
"The activities space is not unlike any other industry right now where they're dealing with staffing shortages and other challenges," she said. "It's now become more important than ever to book these things in advance, because they have to plan."
Smaller operators need to plan to have staff available to guide guests, Bialek said, while larger operators might sell out faster, making it more difficult for consumers to book.
Bialek herself experienced the latter scenario on a recent trip to Iceland, when she missed seeing the Blue Lagoon because she didn't book tickets far enough in advance.
"It's an exciting time, I think, to be launching these products, and more relevant than ever," she added.
Glenn Fogel, CEO of Priceline parent company Booking Holdings, has in recent years talked about his desire to offer travelers a more "connected trip." He wants customers to have the ability to book and adjust an entire trip in one place.
Bialek said Priceline Experiences helps the OTA become more "full service" for its customers, who want access to bookable activities and experiences.
"We didn't just want to get you to your destination, we actually wanted to help you plan your entire trip," she said.
"We know that our customers over-index in planning activities during their trip, so we felt this was a really great way to help our customers not only plan for the air, car, hotel, but then plan what are you going to do on your trip."
Priceline isn't alone: Its OTA peers have also upped their offerings in activities in recent years. 
In fact, 2018 was a banner year when "the tours, activities and attractions segment was dubbed the next big source of growth in the travel industry," Phocuswright said in its U.S. Online Travel Agency Market Report 2021-2025. "The category flourished in 2018, and OTA giants, including Booking and Expedia, were vying to position themselves as leaders."
Initially, they were sourcing supply directly, Phocuswright said, but they have since changed tactics and started working with partners like Musement, Viator and GetYourGuide.
Indeed, Booking.com made the introductions between Musement and its sister company, Priceline, Bialek said.
Source: Read Full Article