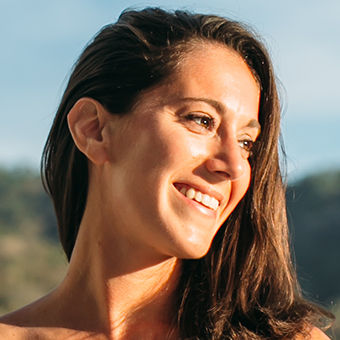 I fell in love with Mexico when I showed up one day with only a backpack and a Lonely Planet guidebook. I think that's how many people in their early 20s fall in love with Mexico. What ensued was an adventure without much of an itinerary and lots of room for improvisation and discovery. It was a four-month journey that seared Mexico into my heart forever.
This is the way I have always loved to discover places. No plan. Just a sense of adventure (and Google maps). For years, the Baja peninsula has been on my list. I absolutely adore Cabo San Lucas and San Jose del Cabo, but I have known that the peninsula has many, many other jewels that were just waiting for me to find them. So last August, my husband and I flew down to San Jose del Cabo, rented a car and started our journey up toward Rosarito with Google Maps, two carry-ons and nothing more.
Related Insight: Hurricane Kay complicates Baja roadtrip
The 780-mile journey is a long one. To drive it straight would take more than 20 hours. Along the route you're dealing with steep mountain switchbacks, endless desert landscapes and spectacular coastal views. I am confident when I say that the landscape of Baja is some of the most dramatic and emotional that you'll see anywhere in Mexico — maybe even the world.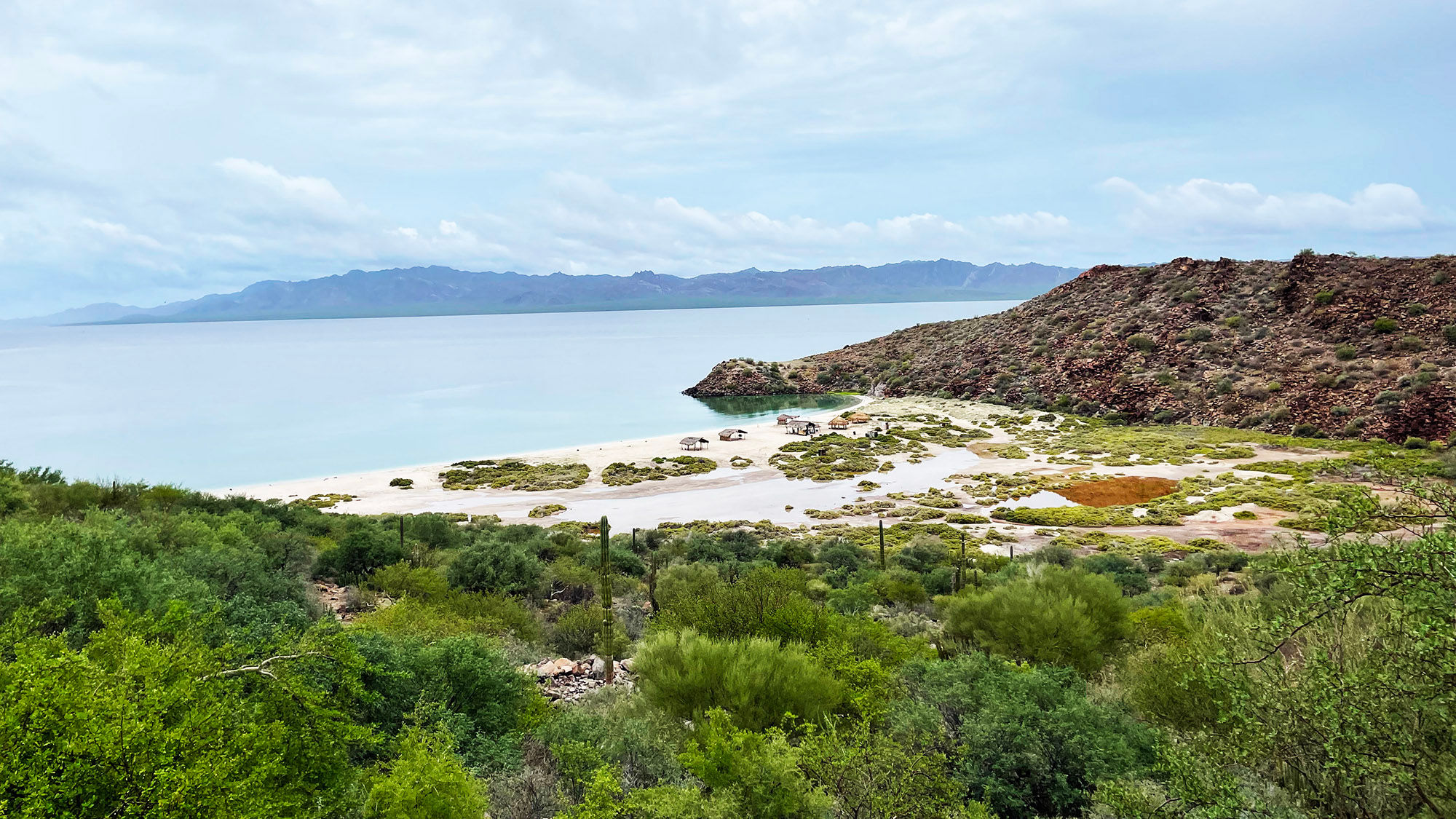 Without further ado, allow me to introduce to you some of the highlights of the Baja peninsula. Those who know Baja will not be surprised by the places on this list. But if you're new to discovering what's outside of Los Cabos, like I was, these destinations will spark curiosity, joy and amazement.
All these towns are accessible with any type of vehicle. For the adventurous, you'll need a 4×4 to explore some of the more remote towns that wait at the end of the many dirt roads that branch out along Baja.
La Paz
The capital of Baja California Sur, La Paz is steeped in ancient history and rich in natural beauty. One of the best destinations for diving, La Paz has a long tradition of diving for pearls. In fact, it's not uncommon to find oyster shells as big as the palm of your hand washed up on shore. 
La Paz is the jumping off point from which to explore Isla Espiritu Santo, a protected island and national park known for its dramatic, rugged landscape, pristine bays and beaches, whale sharks (in season) and archaeological history. Don't miss the spectacular beaches in La Paz, too, like Balandra and Tecolote — both of which would make any Caribbean beach blush.
Don't skip the fantastic dining opportunities in La Paz. Nemi is one of the top tables in town, with a fabulous tasting menu. To sleep, check into the Baja Club Hotel, which is located right on the lovely malecon overlooking the bay.
Loreto
About four hours north of La Paz, on the coast of the Sea of Cortez, is the small village of Loreto. Perched on a calm bay and backed by colossal peaks, Loreto is truly a little piece of heaven. The sleepy town is easily walkable, with a laid-back energy. If you have experience with the village of San Pancho in Nayarit, it's quite similar to that. The waterfront has a string of lovely restaurants and hotels, as well.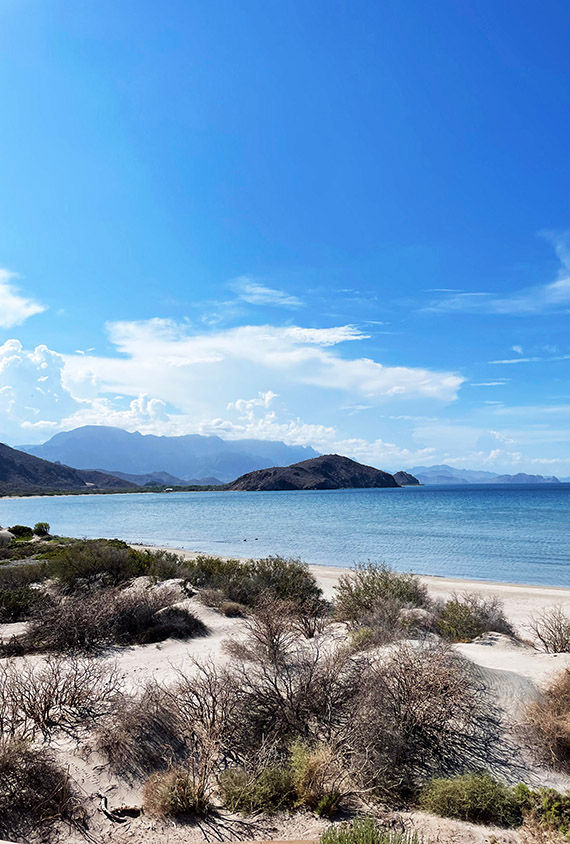 Similar to La Paz, Loreto is a jumping off point to explore nature. Loreto is the gateway to the Loreto Bay National Park, which covers 770 square miles and includes five large islands: Danzante, Carmen, Coronado, Montserrat and Santa Catalina. The waters around the islands are crystal clear and perfect for snorkeling and diving. Animals that you'll find in the national park include blue-footed boobies, tropical fish and sea turtles. In the winter, you'll also be able to spot humpback, gray and blue whales.
If staying in Loreto, Villa del Palmar is one of the more luxurious options. Technically, it's in Danzante Bay, which is about 30 minutes from the village. The spectacular resort was recently renovated and features fabulous dining, fantastic pools, beautiful suites and unbelievable views of the islands and jagged mountain peaks. The resort also has one of the top golf courses in Baja, as well.
Bahia Concepcion
Driving north from Loreto, travelers will come upon the Bahia Concepcion. This massive bay took my breath away and is easily one of the most beautiful and untouched places in Mexico. Much of the Transpeninsular Highway follows the coastline of the bay, which means travelers are treated to gorgeous views of turquoise water, sparkling white beaches and rolling red mountains. 
Mulege
Before turning away from the Bahia Concepcion, travelers will hit the small village of Mulege. This tropical jungle village emerges like a blast of green from the otherwise rocky landscape. It sits on the mouth of the eponymous river that lets out into Bahia Concepcion. The tiny village is known for its spectacular beaches, restaurants and laid-back lifestyle.
San Ignacio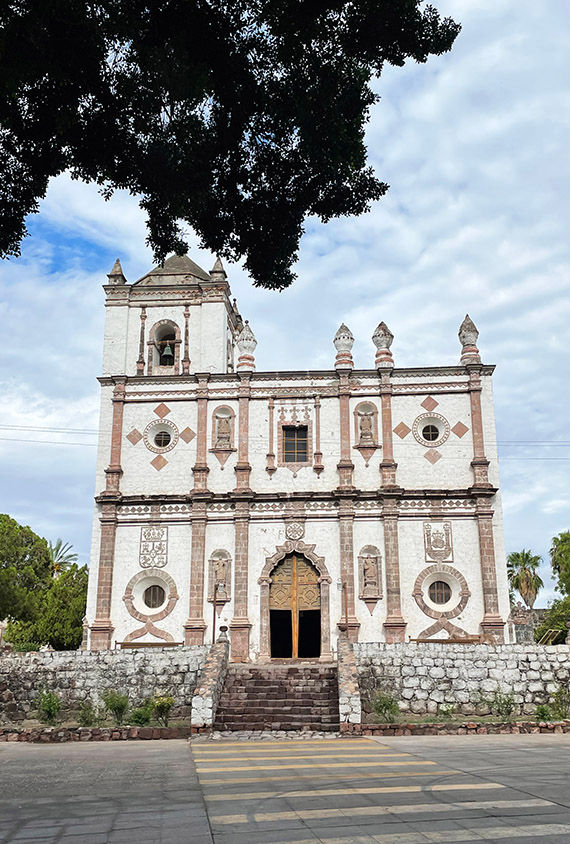 From Mulege, the Transpeninsular Highway turns inland. In the center of the peninsula, travelers will stumble upon an oasis in the desert called San Ignacio. This tiny town is a common stopping point for travelers making the journey along the peninsula. It has a lovely church in the main square, several restaurants and a few hotels. The town itself is rather humble, but what makes it special is its lushness, which comes as a welcome surprise after driving through rocky, mountainous desert.
After San Ignacio, there are many hours of harsh, rugged landscape. It is remarkably beautiful, but you won't find much in the way of services, let alone cell phone reception until you reach the town of Guerrero Negro, which is the halfway point between Los Cabos and the U.S. border. It's also the last town you'll hit before you cross into Baja California.
The journey north (or south) will make you fall in love with a new part of Mexico. It is an adventure in every sense of the word, one that I highly recommend for anyone who wants to discover something special in an already beloved country.
Source: Read Full Article