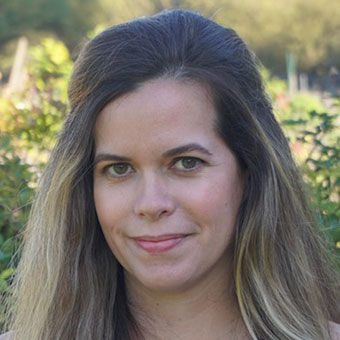 We all see that U.S. travelers have returned to Hawaii, and sometimes breaking records, but Japanese visitor arrivals are still significantly down compared to pre-pandemic levels. While there is hope that the number will significantly increase later this year, there are still challenges to overcome. 
Earlier this year, the CDC dropped restrictions for international travelers to the U.S., but Japan still has Covid-19 test requirements on re-entry. Japanese visitors to Hawaii are still required to obtain a negative Covid test result within 72 hours of returning to Japan. This can cost about $150 per person, according to Eric Takahata, managing director for Hawaii Tourism Japan.
"It's come a long way, becoming procedurally easier for Japanese nationals to visit Hawaii as both governments have eased border restrictions for entering the U.S. and returning to Japan," said Takahata. "The concern right now is associated costs for travel to Hawaii."
Costs for everything have increased for Japanese travelers. Takahata said factors behind this include the weakening yen against the U.S. dollar and an increased fuel surcharge, costing more than $600 per person roundtrip, due mainly to the war in Ukraine. 
"If you look at the exchange rate with Japan, it's 20% higher than what it was a year ago," said Steven Bond-Smith, assistant professor of the Economic Research Organization at the University of Hawaii (Uhero). "So, for a Japanese visitor coming to Oahu, they not only have to pay whatever the increase is in the cost of their hotels and the cost of their flights here, but they also have to pay an additional 20% in yen because of that exchange rate."
Before the pandemic, Hawaii averaged approximately 4,000 Japanese arrivals per day, according to Uhero's forecast for May 2022. Compare that to this year, when during the month of May there was a total of 7,167 visitors from Japan. Still, that is better than May 2021, when that number was just 1,312.
"Though it might be a gradual improvement compared with domestic travel, we believe the situation with international travel will change in line with further easing of restrictions," said Kanako Kojima, PR & Media at Hawaii HIS Corporation, a travel agency headquartered in Japan, which provides inbound and outbound tour packages. It resumed offering packages in April after a two-year hiatus.
"There is still a daily cap on arrivals of 20,000 people in Japan (including Japanese travelers returning to Japan), decreasing the number of flights accordingly. Large aircrafts from regional airports have not resumed yet," said Kojima.
Earlier this month, in response to growing demand, All Nippon Airways resumed operations of its Airbus A380 "Flying Honu" after two years. It will operate two roundtrips per week from Narita to Honolulu. Together with its other route out of Haneda, the carrier will be running daily flights to the Islands out of Japan. Japan Airlines also announced it will increase its flights to Hawaii this year.
They are good signs that more Japanese visitors are expected in the future, even if it is happening slowly.
Source: Read Full Article