Airlines globally have pledged to achieve net-zero emissions by 2050, driven primarily by replacing kerosene-based jet fuel with cleaner burning sustainable aviation fuel (SAF).
Recent analyses have concluded that attainment of that goal is unlikely.
Roadblocks include limitations in feedstock supply coupled with the extremely high costs of developing new SAF technologies. In addition, demand for SAF could exceed supply even before 2030.
"We believe in SAF. We think it is critical to the solution. We're not confident in the ability to scale it," said Jim Harris, who leads the aerospace and defense practice for Boston-based management consulting firm Bain & Co.
Related: Spending bill includes incentive for buying sustainable jet fuel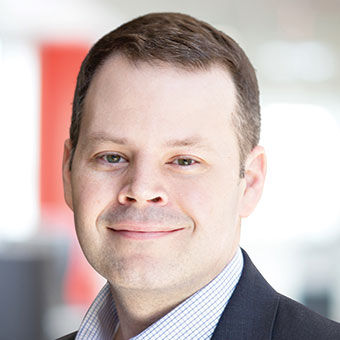 Under the scenario put forward by IATA when it committed to net-zero 2050 last October, approximately 65% of carbon reductions would come via the use of SAF, with the remainder coming from operational efficiencies, carbon capture, carbon offsets and other green propulsion technologies, including hydrogen-powered engines and electric aircraft. 
In the shorter term, close to 30 major airlines have set their sights on scaling up SAF usage to 10% of total fuel consumption by 2030, according to a study published in August by BloombergNEF. The Biden administration has also set a 10% SAF consumption target for U.S. aviation by 2030 and a goal for sustainable fuel to meet U.S. aviation fuel demand by 2050. 
Airline commitments have helped spur plans from fuel producers to get into the SAF business. Last year, just 33 million gallons of SAF was produced globally, according to IATA, with the large majority coming from just two producers, World Energy in Los Angeles and Finland's Neste. But since 2021, numerous multinational energy companies have delivered their first SAF batches, including BP, Chevron, Repsol and Phillips 66. BloombergNEF estimates that 2.6 billion gallons will be produced annually by 2026, a figure that would account for 2% of global airline fuel consumption.
The research firm further estimates that demand for SAF will reach 7 billion gallons by 2030, though that number could increase with further adoption by governments of incentives or mandates for the production and consumption of green aircraft fuel. 
Supply figures could also advance beyond 2.6 billion gallons annually depending upon how much refinery space producers give to SAF as opposed to renewable diesel, which can be refined at the same plants. However, shortages of waste fats, oils and greases, which is used to make SAF, could become a factor as soon as 2029. 
"We're going to run out of it very quickly," said Jade Patterson, renewable fuels associate at BloombergNEF, who estimated that about 4% of purported 2030 SAF demand could be reached using fats, oils and greases.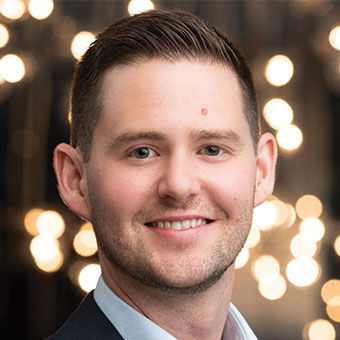 Bain, which plans to release an in-depth analysis of airline decarbonization efforts in the coming weeks, also sees limited availability of fats, oils and greases. According to Harris, those sources can supply approximately 10% of 2050 fuel needs for airlines. But in order to get to even 30% of 2050 requirements, fuel suppliers will need to ramp-up development of immature SAF technologies, most notably the conversion of municipal waste into fuel and the capture and combining of atmospheric carbon with hydrogen to create fuel, a process known as power-to-liquid.
Related: IATA projects surge in sustainable aviation fuel
There are several other pathways to producing SAF using feedstock such as forestry residue, alcohol, sugars and outgases from steel production. 
The anticipated rapid ramp-up of SAF production, however, is expected to strain resources, and prices have already gone up, said both Harris and Patterson. Meanwhile, environmental advocates fear the growing use of animal byproducts by the aviation sector could drive additional demand for energy intensive industries such a beef production.
In the long term, power-to-liquid, which offers the promise of the limitless resource of atmospheric carbon, is likely to be the largest input source of SAF, Harris said. But the cost of bringing production to scale will be enormous: Achieving 100% replacement of kerosene-based jet fuel by 2050 would cost upward of $10 trillion, he said. And shouldering those costs would likely make airfare inaccessible to many flyers. 
Harris said 2070 is a realistic date for airlines to reach net-zero emissions, driven in large part by the development of electric and hybrid-electric engines. 
Sebastian Mikosz, IATA's senior vice president for environment and sustainability, disputes that assertion. IATA, he said, wouldn't have committed to 2050 net-zero if the organization didn't believe it was achievable. 
He noted that airlines lived up to IATA's 2009 pledge to improve fuel efficiency by 1.5% annually through 2020. 
New technology, Mikosz added, will make IATA's anticipated 65% reduction in aircraft emissions through the use of SAF feasible. He also cited the less expensive estimate for greening aviation put forth this summer by the UN's aviation arm, the International Civil Aviation Organization, of a combined cost to airlines and fuel producers of $7.2 trillion to fully replace conventional jet fuel by 2040.
Source: Read Full Article