MANILA, Philippines — North and Central America are leading the global aviation recovery, with U.S. travelers fueling the resurgence, according to new data from ForwardKeys. 
Presenting the numbers during the World Travel & Tourism Council's Global Summit here, ForwardKeys vice president of insights Olivier Ponti said international air travel recovery is very uneven, and the reason for the variance is clear: places with fewer travel restrictions are performing better. 
"It's as simple as that," he said. "If you allow people to fly, they will travel." 
Flights booked in the Americas during the first quarter of this year were down 39% compared to the same period of 2019, while Asia, with major markets such as China and Japan that are still closed, is off by 85%.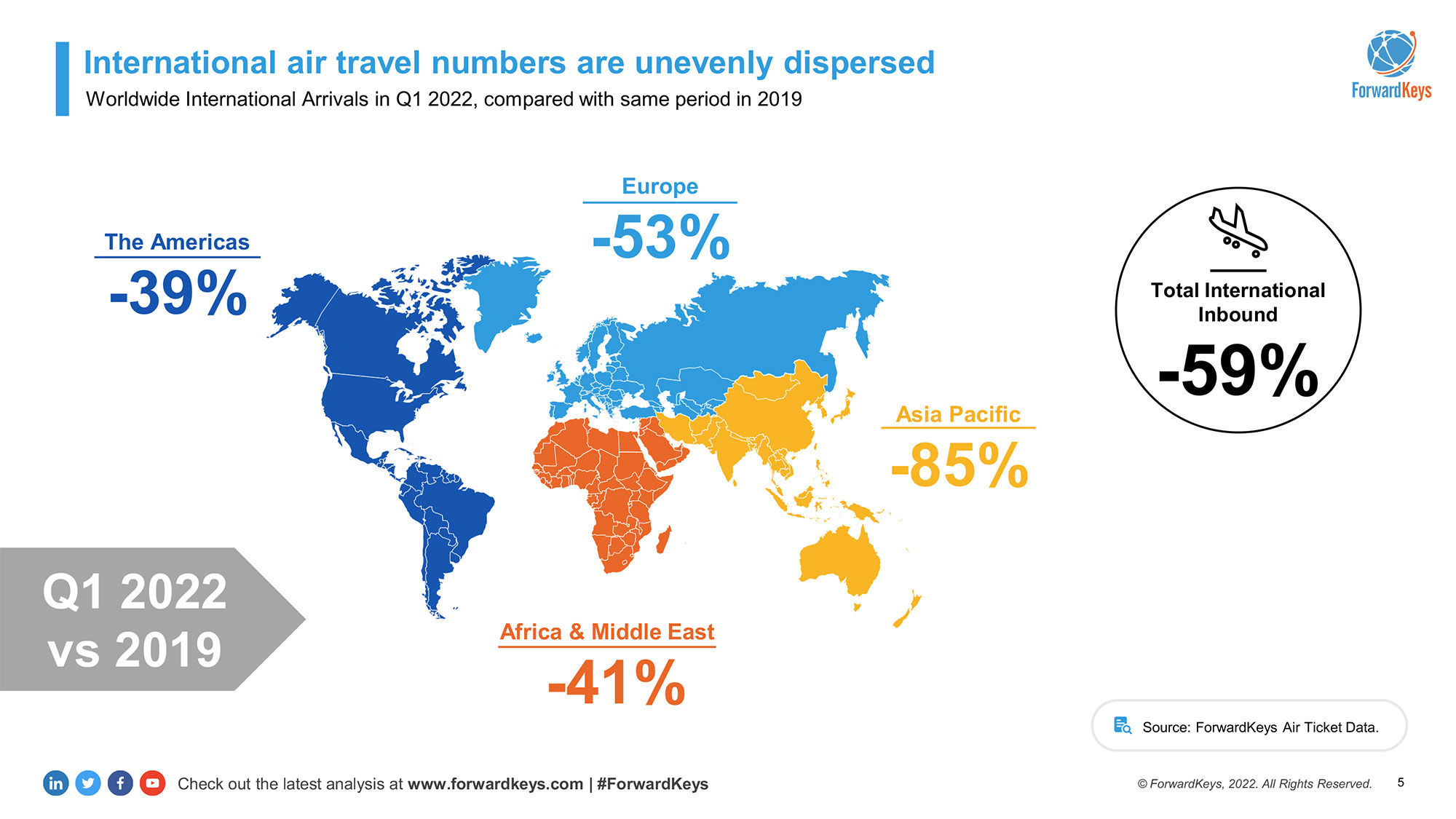 Africa and the Middle East are down 41%, while Europe is off 53%. Ponti said that Europe would be performing better if not for the Ukraine conflict, although the fallout from the war is relatively minor.
The overall outlook for the second quarter of this year is "much more encouraging" than the first, Ponti said, with the recovery picking up. The Americas still lead the way, with bookings projected to be down 27%. 
Looking at air travel this summer, the Caribbean and Latin American destinations are leading the outlook, with seven of the top 10 destinations. Actual bookings in July and August show that some destinations — including Costa Rica up 30%, the Dominican Republic up 16%, and Mexico up 10% — are even outperforming 2019. 
"We're not just talking about recovery but growth," Ponti said.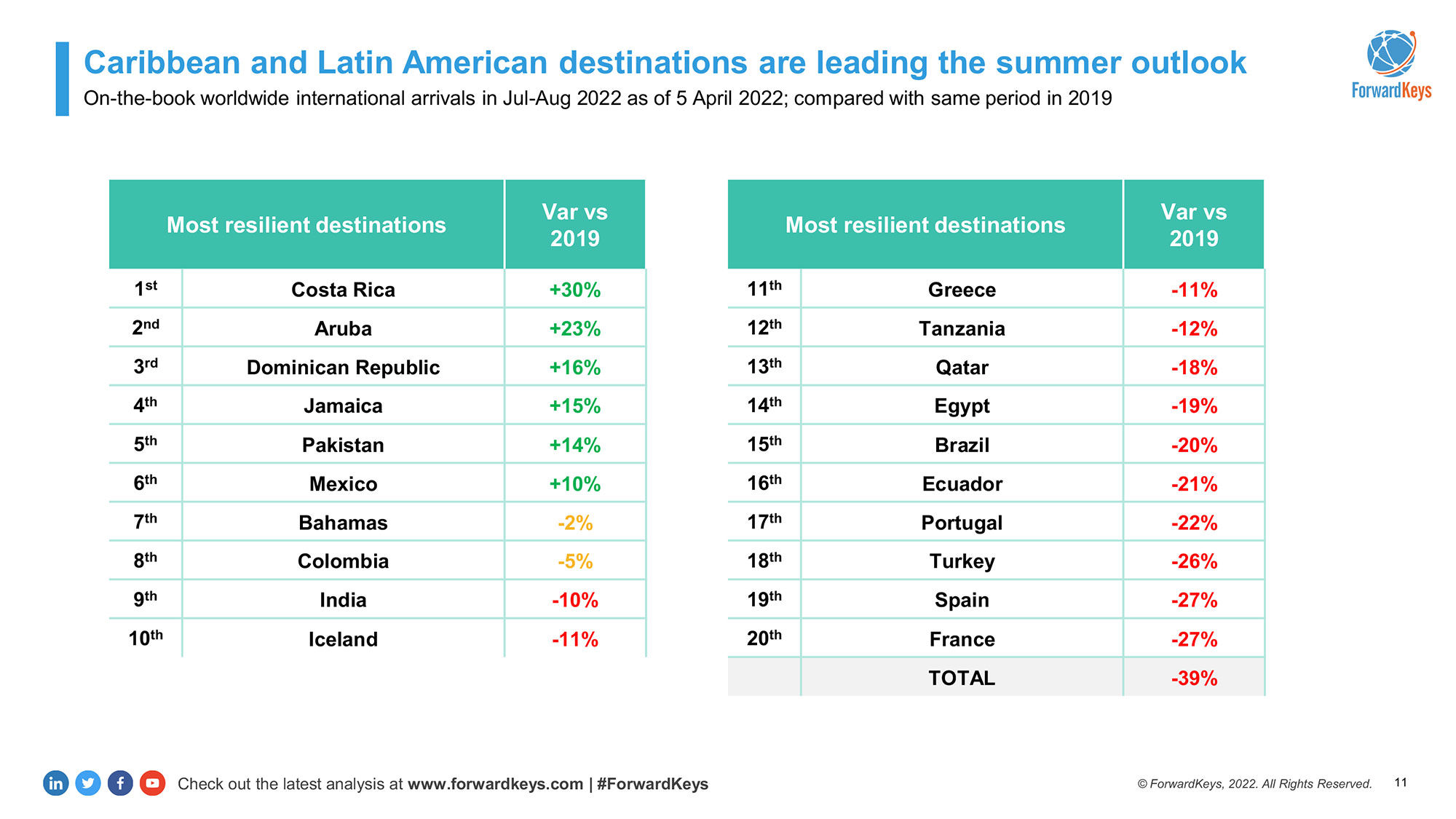 Ponti said there is a strong reactivation of transatlantic travel and that the U.S. is the main source market fueling aviation's' recovery. The U.K., Germany and France are also helping drive numbers. "The U.S. has been the powerhouse of the recovery since the beginning of the rebound."
The big question for the Asia Pacific region is when China will reopen. "The jury is out on this one," Ponti said. 
Another trend ForwardKeys is noticing is the increase in premium-seat sales. From April to June of this year, premium seats booked are down just 27% compared with the same period of 2019, while economy seats are off by 47%. Ponti said the data indicates stronger reactivation among affluent travelers. 
All regions recorded significant growth compared to 2021, with international arrivals up on average 200% during the first quarter. In Europe, the increase was 350% and in Asia-Pacific it was 275%.
Iceland, Greece, Portugal, Spain and France are showing a strong resurgence with travel bookings just slightly behind pre-pandemic levels, while Tanzania, Qatar and Egypt also are in the top 20, getting close to pre-pandemic travel numbers.
Source: Read Full Article