Qantas has unveiled images of new first-class and business-class suites on nonstop flights from Sydney and Melbourne to New York and London.
Those routes, which will be the world's longest nonstop flights, are slated for a late 2025 launch. 
Qantas will fly the routes on Airbus A350-1000 aircraft equipped with just 238 seats, including 12 Luxe First suites and 46 business suites. In comparison, Qatar Airways has 327 seats on its A350-1000.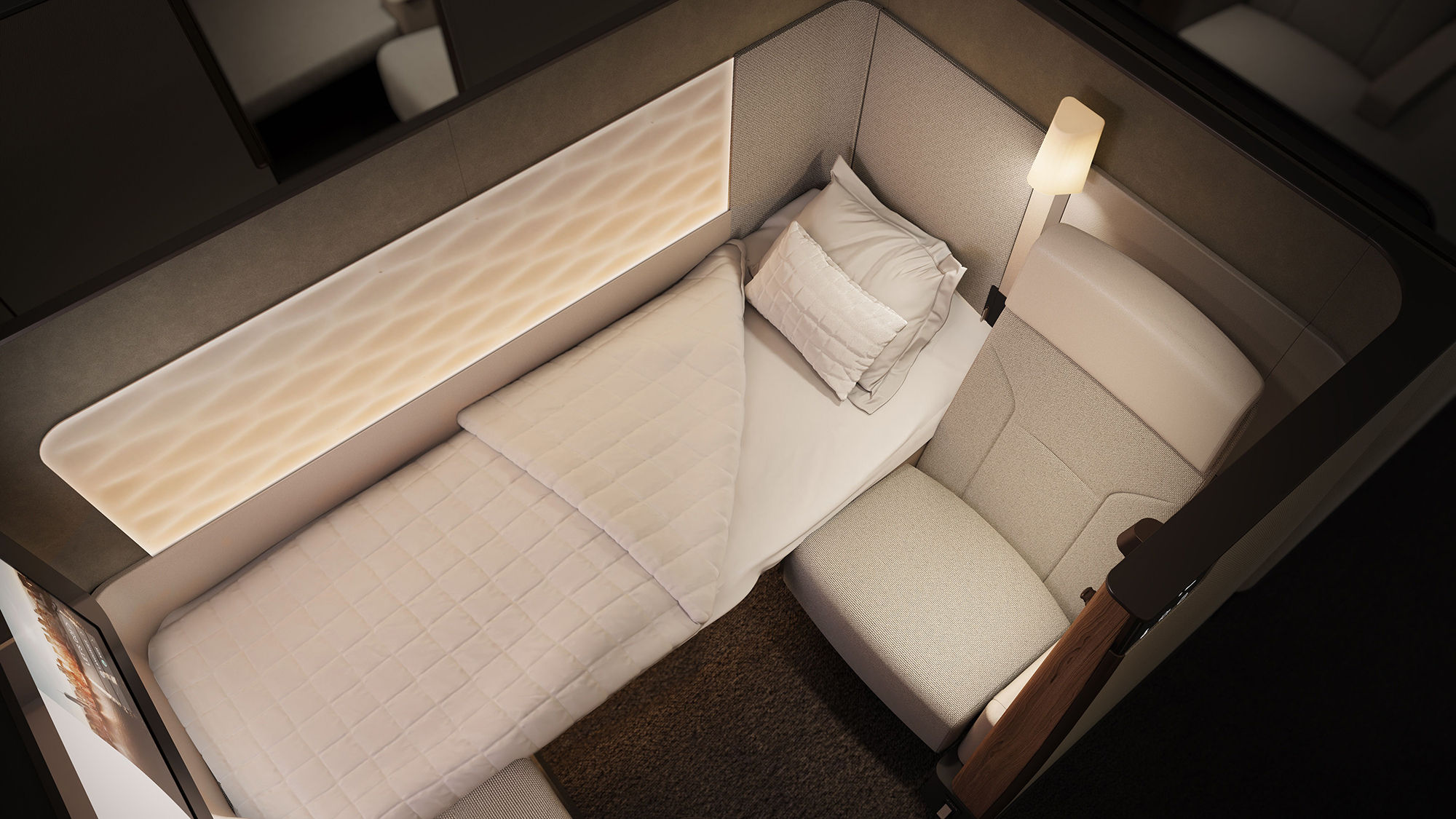 The aircraft will have an extra fuel tank to help fly a distance of more than 11,000 miles between Sydney and London. The flights could take up to 21 hours. 
Photos of the Luxe First suites show a fixed single bed accompanied by a separate declining lounge chair. The suites, which are adorned in beige and lined by wood-colored panels, will also offer a wardrobe closet, a dining table for two and a 32-inch TV screen. 
"The spacious First suite has a range of features to make customers feel like they are in a mini boutique hotel room," Qantas said. 
The aircraft's business-class suite will have a gray-upholstered lie-flat seat alongside a leather ottoman and sizable wood-paneled table surface. Each suite will have privacy door. 
The 40 premium economy seats will offer 40 inches of space between rows, which is two inches more space than is typically offered by U.S. airlines in premium economy. The aircraft's 140 economy seats will have 33 inches between rows, one to three inches more than the typical U.S. carrier.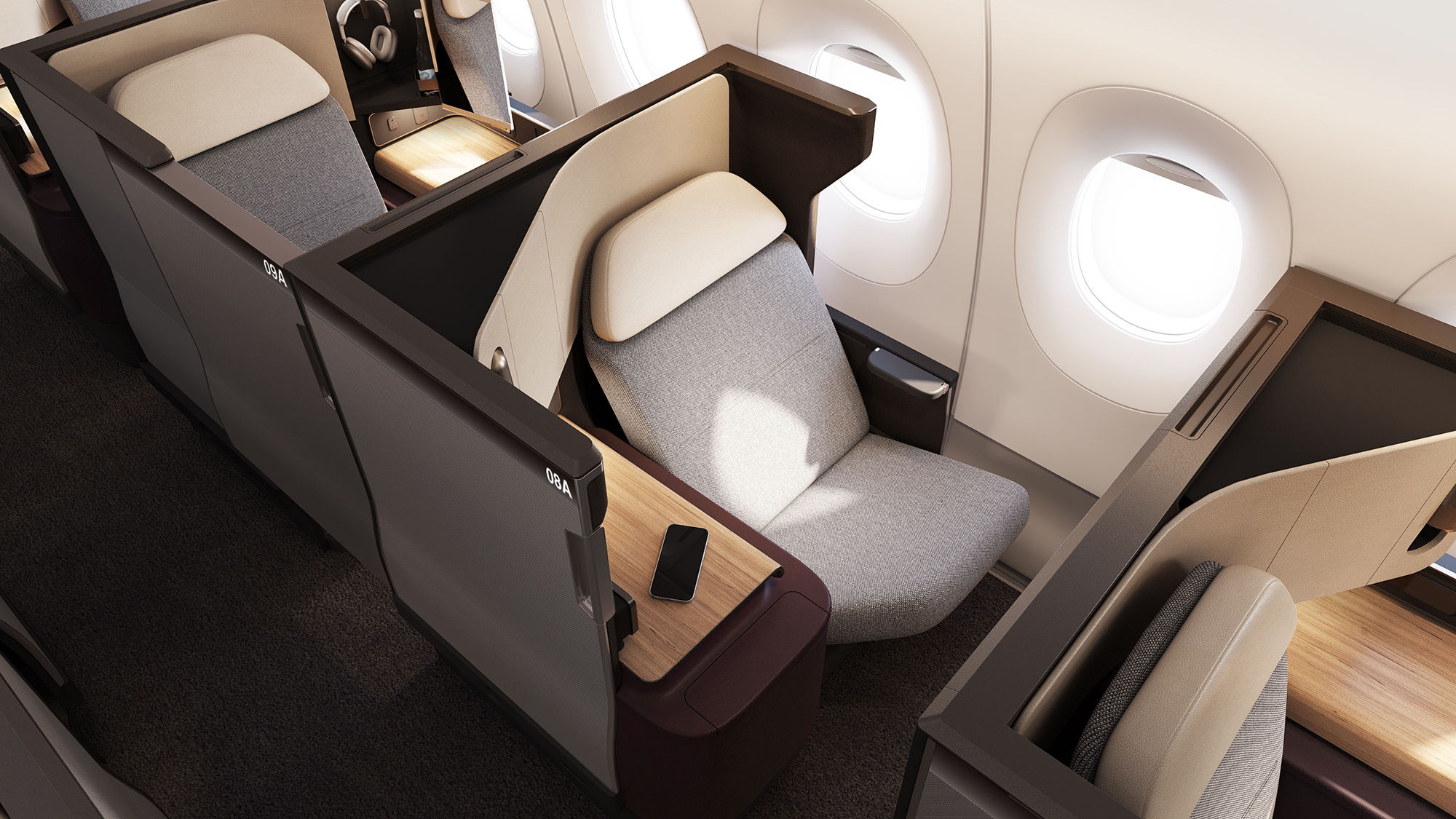 During the six years that Qantas has worked on developing the New York and London routes, a project it has dubbed Operation Sunrise, the carrier has emphasized a focus on passenger and crew wellbeing. 
Qantas will configure the planes with what it is calling a Wellbeing Zone, which will be available to all passengers. Flyers will be able to use the area to stretch their legs, including doing stretches suggested on a digital display.
Source: Read Full Article