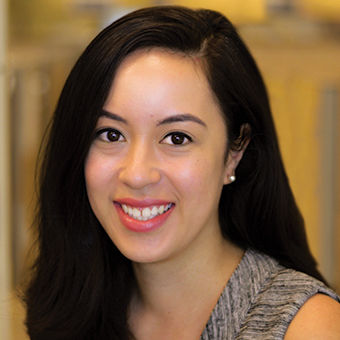 Traditionally, a major selling point for most all-inclusive resorts has been their sheer size. The higher the number of restaurants and bars, the better. The more pools, the better. And the bigger the spa and fitness center? You guessed it: the better.
And for many travelers seeking that classic all-inclusive experience, a resort's size and scope remain — and are likely to continue to remain — among their top priorities. 
At the segment's luxury end, however, a shift in the way some all-inclusives are marketing themselves suggests that for some guests, bigger may not always be better. Instead, these resorts are touting a smaller footprint or more intimate feel as a major draw and, by extension, promising a more curated, boutique experience.
For some of the biggest all-inclusive brands, this smaller-is-better ethos has manifested in the resort-within-a-resort offering, which has become increasingly popular within the all-inclusive space in recent years. 
Take, for example, the 335-room, 93-acre Club Med Miches Playa Esmeralda, which opened in late 2019 and opted to split its accommodations into four "boutique villages." Sandals Resorts has similarly put its own spin on the format; it unveiled plans last year to add a resort-within-a-resort "village" at its Sandals Regency La Toc all-inclusive in St. Lucia that would comprise 20 top-tier Rondoval suites and access to exclusive amenities and dining options.
Other times, a boutique-style all-inclusive sits in close proximity to a sister resort, such as Mexico's ultraluxe, 198-room Secrets Impression Moxche, which is next to the 458-room Secrets Moxche Playa del Carmen. Part of Hyatt's Inclusive Collection, the Secrets Impression Moxche promises guests "personalized extravagance" and privacy.
Secrets Resorts & Spas plans to extend the Secrets Impression offshoot with an Isla Mujeres location, which is on track to open this May. The Secrets Impression Isla Mujeres will have even fewer rooms, coming in at 125.
Similarly, Mexican luxury all-inclusive stalwart Velas Resorts is making a smaller-scale play with its 78-room Grand Velas Boutique Los Cabos all-inclusive, set to open near sister resort the Grand Velas Los Cabos later this year.
Of course, satellite resorts that sit within or near a larger sister property still benefit from offering guests access to a broader ecosystem of amenities. 
That said, we may start to see some all-inclusive brands go all-in on standalone boutique positioning.
Karisma Hotels & Resorts, best known for managing all-inclusives under the El Dorado, Nickelodeon and Margaritaville flags, among other brands, has created something of an all-inclusive outlier with the Margaritaville St. Somewhere Punta Coco, Holbox Island, which opened as the inaugural location under the luxury Margaritaville St. Somewhere brand in early 2022.
Although not launched as an all-inclusive concept, the Margaritaville St. Somewhere Punta Coco, Holbox Island recently launched an all-inclusive package option, offering guests the ability to add breakfast, lunch and dinner as well as alcoholic and nonalcoholic beverages to their stay.
Notably, the resort is only 39 rooms. Its dining venues consist of just two a la carte restaurants. It's also one of the few all-inclusive offerings on Holbox.
Could the Margaritaville St. Somewhere brand have a hand in pioneering a new subsegment within the luxury all-inclusive category? Only time will tell.
But as the high-end, all-inclusive sector continues to evolve and diversify, it wouldn't be surprising to see more big-name all-inclusive players breaking ground on smaller-scale resorts, blurring the lines further between all-inclusives and boutique hospitality. 
Source: Read Full Article