Early this year, Hyatt Hotels Corp. announced plans to accelerate the growth of its luxury and lifestyle brands in the Asia-Pacific region, detailing an extensive list of openings under its Andaz, Caption by Hyatt, Destination by Hyatt, Thompson Hotels, Hyatt Centric and Alila flags. Pipeline highlights include the Andaz Pattaya Jomtien Beach and Andaz One Bangkok in Thailand, set to open this year and next, respectively; Caption by Hyatt outposts slated for Osaka and Tokyo in Japan as well as Ho Chi Minh City in Vietnam and in Shanghai; and a Shanghai debut for the Thompson Hotels brand in the city's Pudong District in 2023. Hotels editor Christina Jelski recently spoke with Carina Chorengel, senior vice president of commercial for Asia-Pacific at Hyatt Hotels & Resorts, to get an update on Hyatt's activity.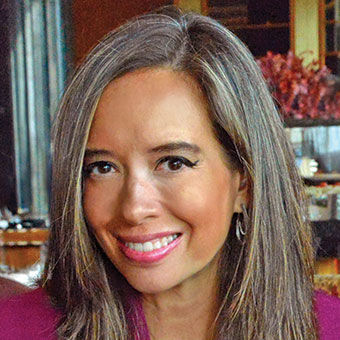 Q: Hotels in the Asia-Pacific region have been on a slower recovery curve than in the rest of the world, though if you take China out of the equation, there appear to be some solid green shoots. What's your take on the current state of Asia's rebound?
A: Outside of Greater China (mainland China, Hong Kong, Macau and Taiwan), many Asia-Pacific markets have just kind of started opening borders earlier this year. And when I say, "opening borders," that means going quarantine-free. And we're now seeing that revenge travel take off. I've already been to Singapore, the Philippines and Thailand, and every flight I take is absolutely full. You can clearly see that they don't have enough airlift for the demand. It's still summer, and we don't know what's going to happen afterward, but right now people are traveling. One other thing I can tell you is that because flight prices are higher, people are staying longer, which means they're staying at our hotels for longer, too.
Q: Are there any specific standout markets that are staging a comeback?
A: Although our rates are not going up at the same pace at the moment as they've been going up in the U.S. and Europe, our leaders when it comes to rate growth have probably been Singapore, followed by Thailand. And that's because, as they always say, the early bird gets the worm, and they were among some of the first to open their borders quarantine-free.
Q: In addition to opting for longer stays, have you seen any other pandemic-era shifts in guests' travel behavior?
A: What we've seen, which has actually been a very global trend, is that luxury suites, villas and premium rooms are really the ones selling first. When we look at the occupancies of those high-level, premium rooms, they're the ones that actually are more in demand than the normal rooms, which is very different from how it was prepandemic. That's one trend that we're definitely also seeing here in Asia. So, in key cities, where we know there's going to be strong demand, we are looking at increasing our suite counts.
What we're also seeing is that this whole business and leisure blend is happening, because if people have a business trip and they haven't traveled for some time, what they do is they tack on some leisure time to their trip. 
And the most amazing trend we're seeing is around groups. People are having meetings again, which, globally, we never expected would happen this quickly. But the change we've seen is that the meetings are smaller in size, maybe totaling 10 to 50 rooms, and they can be booked very, very last minute, within one month or even a week or two. 
Source: Read Full Article