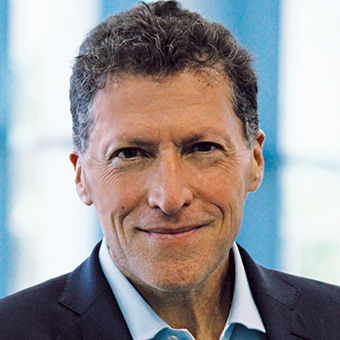 Perhaps tour operators were wondering why Nancy Berger was attending the USTOA Annual Conference and Marketplace last December.
Berger is senior vice president and group publisher of Hearst's Youth and Wellness Group, which includes Cosmopolitan, Men's Health, Women's Health and Seventeen magazines as well as Clevver, a YouTube-based programming brand.
In August, any questions that the operators may have had were answered when CosmoTrips was introduced by Cosmopolitan. And in putting together CosmoTrips, Berger also created a case study for how to launch a travel initiative aimed at a specific demographic, a process that tour operators, travel advisors and other consumer brands could all benefit from.
Before the pandemic, Berger had noticed that the millennial and Gen Z women on her staff were taking a lot of long-weekend holidays. And in talking to them, she found that many were traveling with friends and that a significant number were doing the trip planning for their group.
"There were pain points," she told me. "They were spending about 16 hours doing the planning. And there was risk — they often put down their own credit card with the expectation the others would Venmo their share to them."
She saw an opportunity. She held focus groups during the pandemic to better understand what Cosmo readers wanted when getting together with friends to travel. Then she hired Susan Black Associates to send requests for proposals to travel companies that might be able to handle the transactional and operational side of the trips.
(She ended up contracting with DH Enterprises & Associates, parent company of Sceptre Vacations and contractor for Aer Lingus Vacations.)
In response to reader feedback, she put a high priority on making it easy for each member of a group to pay their own way (and if they want, use Klarna, a travel now, pay later lender, to finance it). She insisted on a robust mobile site for information and booking. "These travelers want preplanned activities. They don't want to worry about where to eat, what to do — and we want to give that to them," she said.
The trips are not aimed at luxury travelers: They range from $299 per person for two nights in Austin, Texas, to $699 for two nights in Charleston, transportation excluded. "Most trips will have four people. Most of this demographic wants to travel four times a year, so that can add up pretty quickly," Berger said.
"We also realized that a big part of a CosmoTrip would be add-ons — 'Cosmo perks,'" she said. A number of desirable amenities and services were negotiated with hotels. Each guest would receive a complimentary drink upon arrival (a cosmo, if possible). Some hotels would provide a free poolside cabana. For the Austin trip, a spin studio, Ride, offered free sessions.
And in addition to add-ons, there was also an important subtract-off: resort fees are waived for CosmoTrip guests.
One of her own preferences is included, as well: "I'm addicted to goody bags," she said. "I like to make them for every event I've ever done. So two weeks before they leave, they get a goody bag of products, either something to help them get ready or something to take along."
Berger partnered with Bloomingdales — "Someone going on vacation needs to do a little shopping beforehand" — and, before launching, arranged for pop-ups in stores in California, Florida and the Manhattan flagship. "Each was hosted by a local influencer and a Cosmo rep. We'll be doing more of these."
Also in preparation for the launch, the publication began putting major travel articles in each issue, and the current issue is the "travel issue."
Among the articles is one on destination weddings. "Why not touch all aspects of travel that appeal to this demographic? Milestones like reunions, graduations, significant birthdays. And Covid-inspired trends, like workations and revenge travel."
Reflecting the fact that most of the planning was done during Covid, the initial four destinations are domestic: Austin, New York, West Hollywood and Charleston. Las Vegas, New Orleans and Miami are being planned. "There's a lot of interest in Mexico and the Caribbean for 2023," Berger said.
In addition to the editorial coverage and a "travel like an editor" theme, marketing will also include sending influencers on trips.
"There's social currency that comes out of travel experiences," she said. "These travelers want to show where they're staying and what they're eating, every morsel on their plate. It amplifies what they're doing and will inspire others to do the same."
Can men go on a CosmoTrip? "We don't speak about gender," she replied. "It's Cosmo, so whoever your besties are, we would never say no to anyone who wants to be part of the Cosmo life."
Or Men's Health life? Might that be a future option?
"One thing at a time," she replied. "We're going to really listen to the CosmoTrip traveler. We're still learning and adapting."
She paused. "But I'm open to it."
Source: Read Full Article