With its first ship launching during the pandemic in August 2021, a second vessel debuting in November and three more on their way through 2024, Atlas Ocean Voyages last week hired James Rodriguez, a founding member of Oceania's management team, to lead the self-described "luxe adventure" line forward. With the ink barely dry on his contract, the new president and CEO of Atlas spoke with cruise editor Andrea Zelinski about his vision for the brand.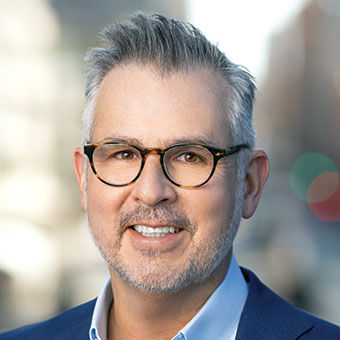 Q: Have you been on an Atlas voyage yet?
A: Not yet. I'm actually headed to Porto, Portugal, next week to see the new ship, the World Traveller. I haven't even started, so I'm excited. I love ship design. I participated in that in my former life, so I'm a big enthusiast of the cruise industry, ship design and the technology behind the ships and how they're built.
Q: You're returning during a pandemic but also with new geopolitical and inflationary pressures. How do you navigate that going forward?
A:Reaching out to travel advisors is probably one of my No. 1 priorities, because Atlas is a new product and we need the travel advisors to know how to sell this type of product. We've done strong partnerships with them, and we will be doubling our efforts in that area. I'll be diving into how we impact the guests at all levels of the business, and that's really what's going to be my No. 1 focus right now. The headwinds are headwinds; they're coming toward everyone in the business. These guests are very resilient, especially cruisers and that luxury segment. Nothing's going to stop them from traveling. We want to make sure that we have a product that is solid enough that when they come back [to cruising] — and they are coming back now — we present a product to them that they fall in love with.
Q: How will you strengthen Atlas' relationship with the trade community?
A: We're focused on the Arctic and also Antarctica. There'll be other destinations that we go to, but our primary business is those two regions, so we really want to drill down to those travel advisors that have that type of business: adventure travel, expedition travel, guests who have never gone to these particular areas of the world but want to go. Getting in and forming really strong bonds with those travel advisors is essential. Also the consortia out there, the national accounts, we want to make sure that we are speaking with them and becoming partners with them so we can talk to their advisors and garner their business, as well. That's where we are with a fairly new product, one ship at this time and another ship coming out very quickly in November. We have to move pretty fast.
Q: How is the Atlas product different from other expedition ships?
A: People want a more intimate type of experience, and we're offering a luxury intimate experience that allows guests to get really close to some of the ports of call that we go to. These ships have hydro-propulsion systems that protect the environment, which of course is really important to me. They're clean, they're safe, they're quiet and they don't disturb the wildlife or marine environment where we go. I say that because that's a key differentiator, especially right now, because port access is a growing issue in this industry, especially in Europe and around the world. These guests, our target audience, are port collectors. They want to go to places that they've never been to, and they want to be able to put the pin on the map of where they're going. 
Source: Read Full Article