If you want to understand someone, walk a mile in their shoes. If you want to understand Amsterdam, hop on a bike. 
Or, at the very least, don't walk in the bike lane. 
That's the first lesson I learned on a walk I took in Amsterdam. I was in town for the start of a seven-night river cruise with AmaWaterways and the thousands — yes, thousands — of bikes that whizzed by me went as fast as my visit to the famed canal city.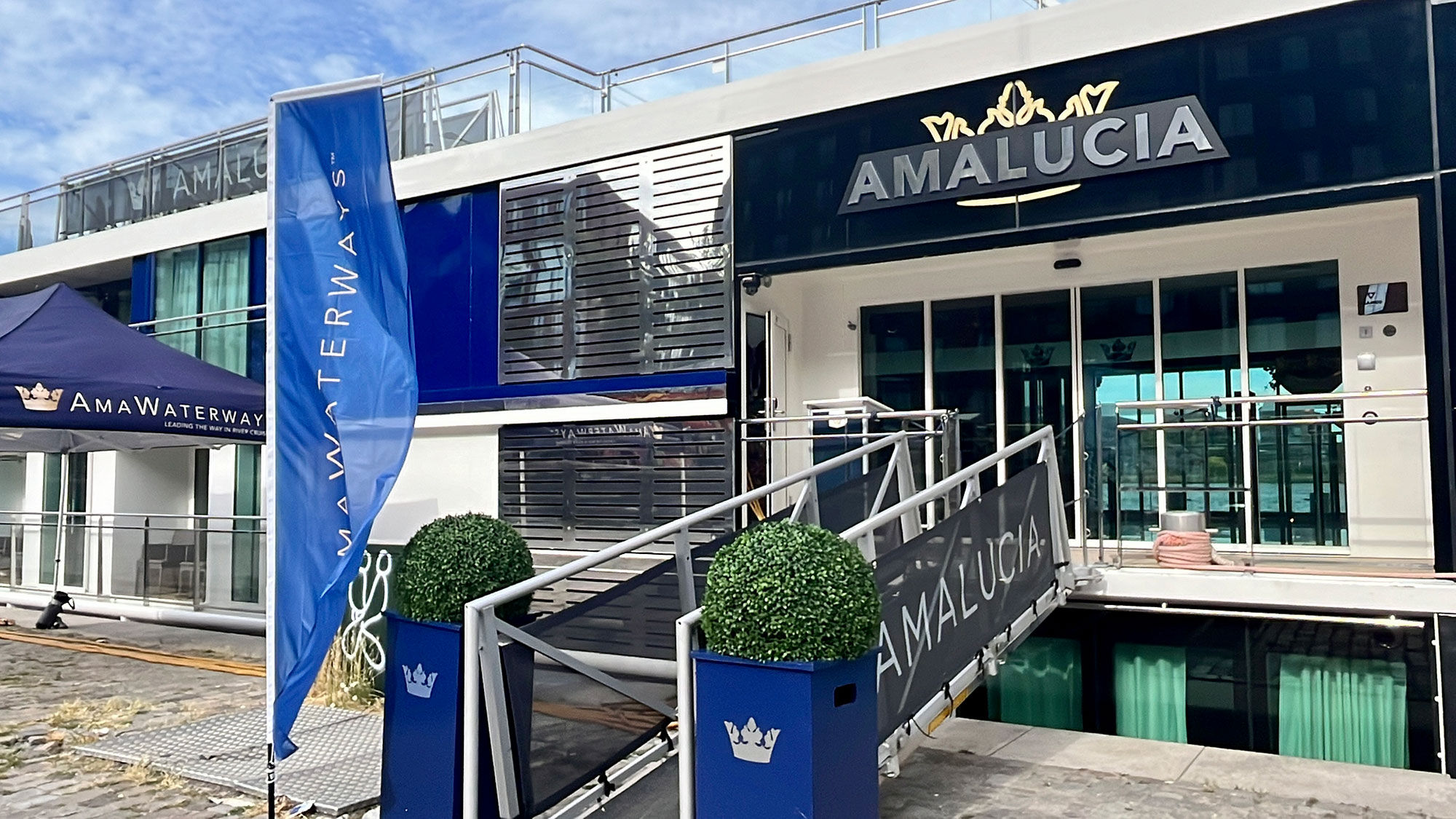 I had less than 24 hours to take in the sights of Amsterdam before embarking the AmaLucia, AmaWaterways' newest ship in Europe sailing the Rhine, Main, Moselle and Danube rivers. And even though I was jetlagged from a seven-hour, once-canceled and twice-delayed flight from New York, there was no better time to rally. 
I found myself walking along the city's popular Haarlemmerdijk shopping street in Amsterdam's city center. It was my first time in Amsterdam and I felt as though I were in one of those dreamy Instagram posts; the quaint bridges, the rows of canal houses, the occasional lone bicycle leaning against a colorful door, its casual elegance under the canopy of a tree-lined street.   
Sometimes I question whether the scenes I see on social media really exist in the way they're depicted — if the colors really are that rich without a filter, if there really is a sense of awe and wonder that visiting a certain place evokes and it's not just fancy camera work, or a sleight-of-hand for the senses. But one can easily see for themselves when visiting Amsterdam that this place is all magic, no tricks. 
One of my favorite things to do in Europe, and in general everywhere now, is sitting at a sidewalk café facing the street and watching the world go by while sipping a hot coffee or nursing an ice cold beer. Naturally, I found my way to doing just that at Teun Restaurant and Hotel in between my paces throughout the small area of Amsterdam I ended up exploring.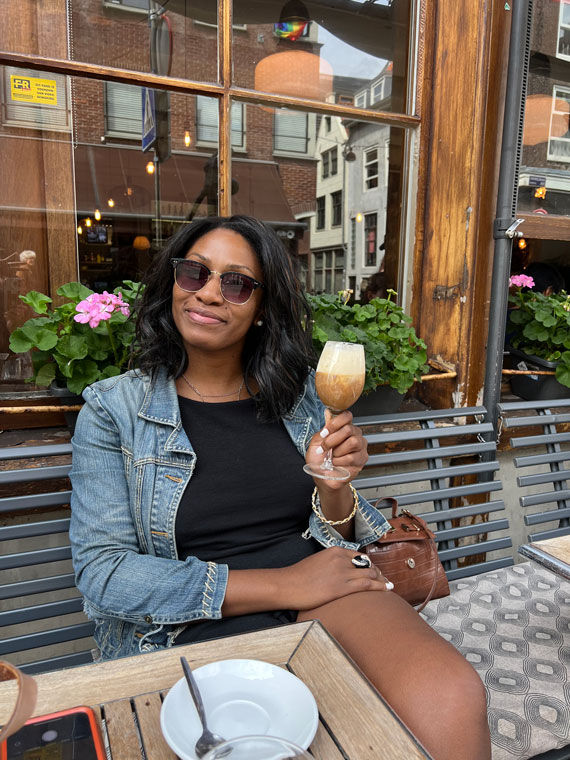 There's something romantic about seeing how a city dresses. Whether the people are local, transplants, visitors or simply passing through for a few hours, taking in the style of the people populating a city you've never been in before can give you a slight glimpse into the culture of this new world you're still discovering. 
It's not surprising that one of the greenest, most eco-conscious cities in Europe is also equally conscious about its fashion. There was no shortage of vintage stores, thrift shops and second-hand clothing boutiques on my Haarlemmerdijk walk. From the gently used linen suits that strutted down the avenue, to the pre-owned button-down dresses that billowed in the wind, to the weathered leather book bag strung across the shoulders of bicyclists zipping by, everyone made use of something old, something borrowed and rarely new. 
It was a hard choice for me to make — do I cover whatever little ground I can cover walking around this part of Amsterdam before heading back to the ship for embarkation formalities or do I take my time in a vintage thrift store to find a piece of Amsterdam to take home with me? Not one to entertain ultimatums, I decided to do both. 
And while I was close to getting an oversized black-and-white floral button-down dress that I could have styled with belts I already owned in my closet back home, it didn't feel right to rush into the purchase — even if it was only 25 euros. Something else I learned about Amsterdam is that as much as style is eco-conscious, it should also be intentional.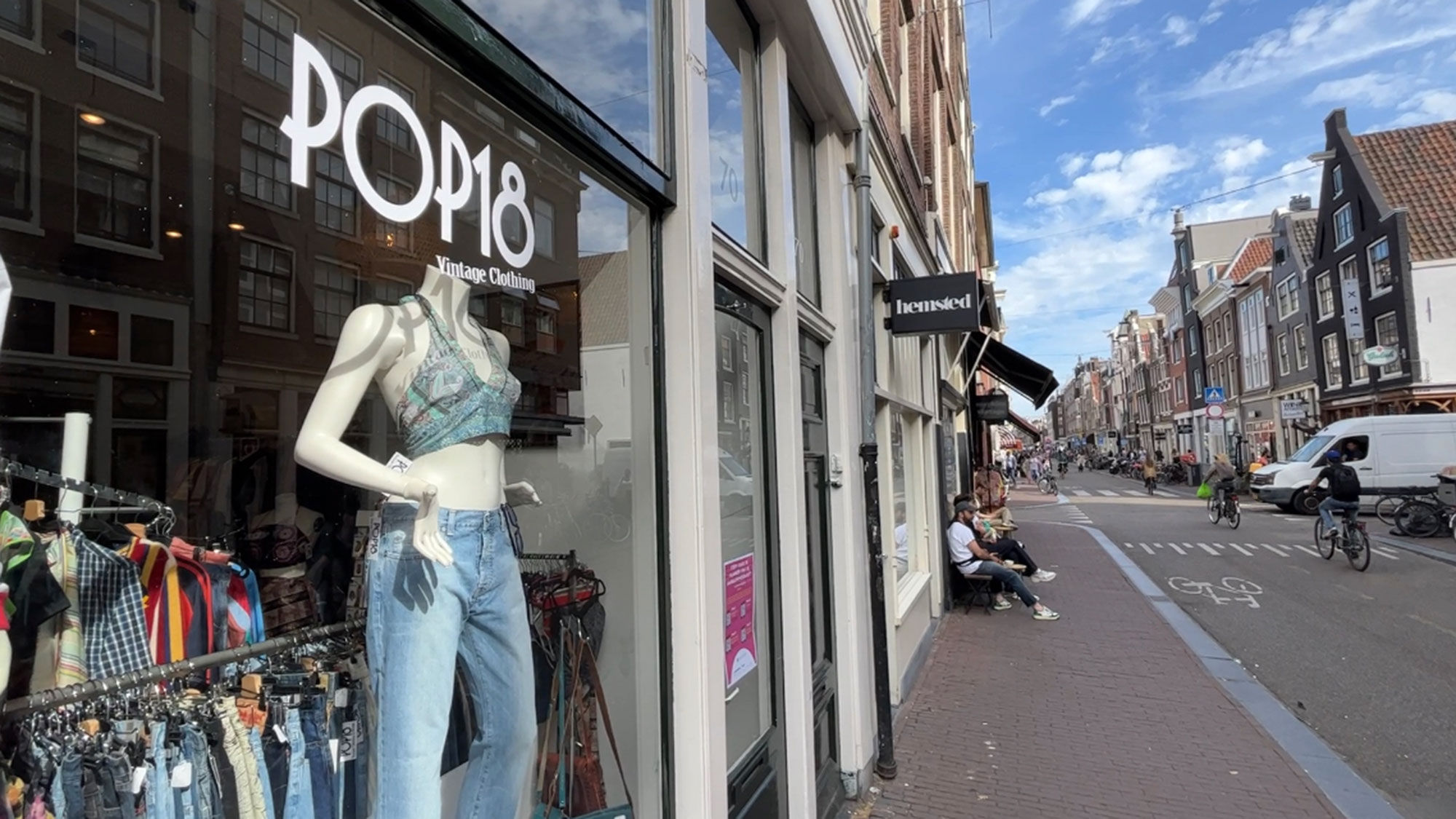 Soon, it was time to start thinking about heading back to AmaLucia because the opening reception for the ship's christening sailing was going to start in a few minutes. But there was so much I hadn't been able to see. What about the Jordaan and De Pijp and Oud West? How could I have so little time to see such huge cultural hubs in this great city? 
Could I return tomorrow? No, I'd be heading to the Floriade International Horticulture Expo in Almere, and I definitely wasn't missing that. Could I come back later that night? Yes, and even though I did, Amsterdam at night is a different experience altogether — the flipside of a coin. Luckily though, even if you prefer to see the canal city at one time of day over another, experiencing both sides of Amsterdam is a bet you definitely cannot lose. 
Source: Read Full Article