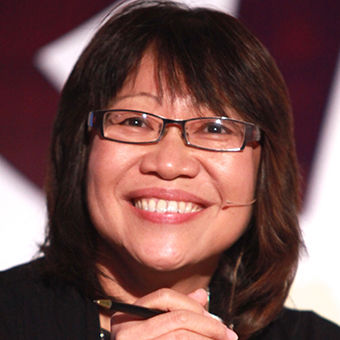 I was meant to have started 2022 with a trip to Tokyo and maybe combine that with a skiing trip to Hokkaido, but, well, you all know what happened: a certain Greek visitor named omicron came and upset the travel cart for everyone. And once again, it seemed we were all rolling in the same nauseating boat.
So instead of being in Tokyo to physically host the ninth edition of the WiT Japan & North Asia event, I was stranded behind closed doors, in my living room, watching and listening from afar about all the things that have been going on in one of the world's most diverse and dynamic travel regions in the past two years.
Here we have China, which in 2019 sent nearly 155 million outbound tourists and received 145 million inbound tourists; Japan, which welcomed 32 million inbound visitors and sent 20 million Japanese abroad that same year; and South Korea, an outbound powerhouse that produced more than 28 million outbound trips, making it Asia's second-largest outbound market in that last full year before the pandemic descended on us all.
Going into the third year of the pandemic, with omicron still circulating, borders in the region remain closed with no clarity as to when cross-regional travel can resume.
Which was why we felt it fitting to open our event with a performance by Samurai warrior/performer Katsumi Sakakura, who conceptualized his new dance to "dispel the plague."
"What I felt when traveling both domestically and internationally was the importance of going to the place for real, not virtual. If we go to the real, we can eat really delicious food at that place! The world has begun to move. I feel it," Sakakura told me.
Minimalist in style, fluid in movement and dynamic in parts, I felt the dance embraced the qualities we need to adopt to get through this third year of the pandemic: keep lean, stay agile and nimble and, at the right time, go for it.
Well, the travel industry in Japan has certainly been going for it. Evoking the Japanese saying, kiko no ikioi — "no choice but to carry on" — travel companies in North Asia have done just that, from giants like the Japan Travel Bureau, which had to sell its headquarters office in Tokyo as well as one in Osaka for financial liquidity, to entrepreneurs who have been busy creating businesses to respond to Covid-induced opportunities and local communities creating experiences for domestic travelers.
From Japan to South Korea to Taiwan, speakers shared stories of regional revitalization of remote places that had been largely forgotten when the world looked outward.
In Japan, Otera Stay  is turning abandoned temples into wellness retreats. Mai Saito, the company's founder, said of the total 77,000 temples, 30% (20,000) are set to disappear in the next 30 years. "What a waste," she said, and so she started her quest to convert temples and shrines into "the place you discover yourself, the experience you change your life."
Rina Nagaoka set up Otetsutabi to connect volunteers with local businesses and communities in which volunteers get paid. This has opened up a whole plethora of local activities, from helping at elementary schools to cleaning up plastic to chopping wood, as well as forged closer ties between traveler and local community.
Kou Sundberg, founder of Kiraku, also runs Nazuna, which converts traditional Japanese homes into luxury lodging. A former investment analyst, he wants to start a new trend of sake tourism in Japan. His company has renovated a sake brewery in Narai-juku, and apparently, it's exporting most of its sake to Singapore. If wine tourism works so well elsewhere, why not sake tourism in Japan, he asked.
• Related: More Postcards From Asia
In Taiwan, a placemaking movement has emerged among local spots that in the past were not often visited by Taiwanese but now are becoming popular with domestic travelers. The Placemaking Alliance, which currently has 100 members, is led by Gina Tsai, who said it was set up to address tourism congestion, which got quite acute during the pandemic.
She cited an example from Taitung, in which government worked with local incubators for placemaking and distributed products and services through travel agencies and digital platforms.
Taiwan's No. 1 listed travel company, Lion Travel Group, with $1 billion annual revenues pre-Covid, pivoted to domestic and has invested in destination experiences by cooperating with government entities such as Taiwan Railway to convert railway stations to tourism spaces. "Our goal is to serve FIT business in domestic travel, which is 95% of the addressable market, and that prepares us for the inbound future," said Ryan Shen, head of investment.
Numerous businesses have emerged to address the blurring of lines between live, work and play.
PerkUp, which runs co-workation.com, is turning abandoned schools, camping sites, cottages and unused hotel grounds into places for corporate events, retreats and experiences. Isa Saito, co-founder and COO, estimates the Japanese workation market at 3.34 trillion yen (or roughly $29 billion).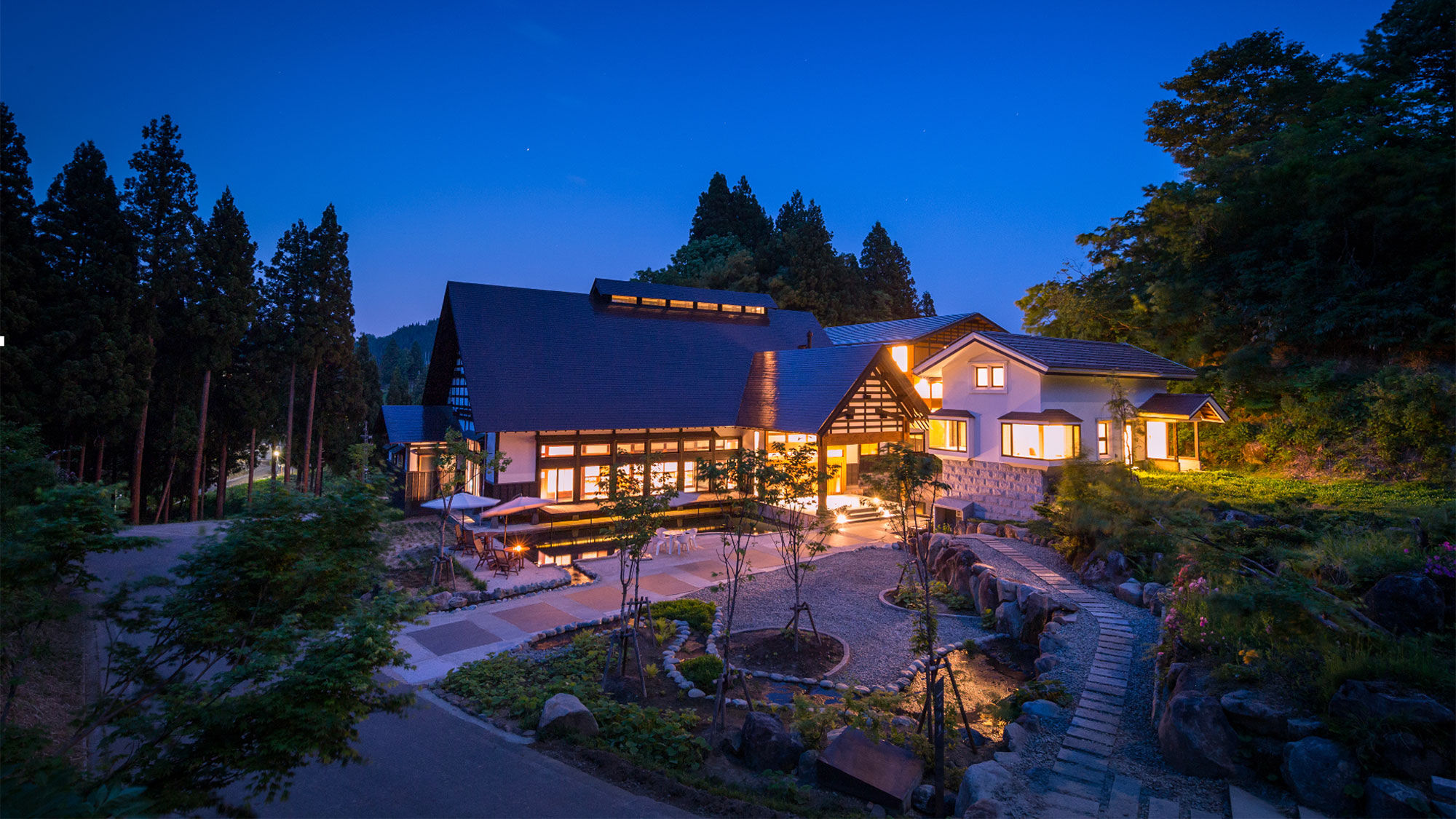 Takeshi Sabetto, secretary of the Sharing Economy Association and workation advisor to the Japan Tourism Agency, started ADDress, a multilocation sharing service, to enable Japanese travelers to stay anywhere they choose. It currently has 200 ADDress houses, with each property managed by a Yamori, a concierge.
Sabretto said the pandemic had created new aspirations by Japanese people. They want to live anywhere, anytime, he said, in both urban and rural areas, and be able to work remotely. "They want to feel the air of nature and want to interact with people who live in local area," Sabretto said. Currently, its users are 65% male and 35% female, with singles forming about 60% of the community.
With vacant houses in Japan expected to reach nearly 22 million by 2033, Sabetto said there was a huge opportunity to address four sectors: workations, second homes, weekend houses and "seeking a place to migrate."
This change in work culture is particularly profound in a place like Japan, with its strong traditions of work culture. The Japan Travel Bureau's liquidation of fixed assets, while done out of financial consideration, gives the organization impetus to introduce "flexibility, remote work, work from home," said the JTB's president, Eijiro Yamakita.
Another big trend is environmental social governance, or ESG for short, which is "exploding in Japan," according to Kathy Matsui, general partner of the $150 million MPower Fund, Japan's first ESG-focused fund. The former Goldman Sachs executive, known for championing "womenomics," decided to set up the fund with two female founders to help early and midstage startups begin their journey right, with ESG principles embedded from the outset.
Matsui said Japan has made good progress in terms of representation of women in the workforce, rising from 50% in 2014 to 70% in 2019, but "there is a dearth of women in management and leadership."
The JTB's Yamakita said the 110-year-old travel company, currently employing about 20,000 people, was also addressing this issue and had set a 30% target of diversity in leadership, "although it will take some time," he said.
From the real world to the metaverse, NFTs and all that buzz, you can expect that these new tech trends will be closely watched in Japan. This is, after all, the place that inspired William Gibson's "Neuromancer" and "Snow Crash," the 1992 novel in which Neal Stephenson first coined the term "metaverse" with a protagonist named Hiro Protagonist.
True enough, leading Japanese OTA brands such as Rakuten, Ikyu and Recruit called out the metaverse as one of the trends they are watching while in Taiwan, a startup called MomentX is helping brands develop their business in the metaverse,
Others weren't so convinced. And it was interesting that doubts were expressed by younger entrepreneurs such as Takaya Shinozuka, the founder and CEO of new outbound travel startup Reiwa Travel, which has raised $10 million during pandemic times to bring about a new way of selling outbound, packaged travel.
Both Shinozuka and Eric Gnock Fah, the 30-something co-founder of tours and activities unicorn Klook, felt that for the moment, given the inability to travel for the last two years, travelers would be more interested in physical travel than being in a virtual world.
"We've been in it for so long, and people are missing the physical connections of travel," said Gnock Fah.
So let me end with a quote shared by the JTB's Yamakita, "Yuki ni taete baika uruwashi"; translated, "Withstand the snow, then plum blossom is beautiful."
Here's to beautiful plum blossoms in 2022.
Yeoh Siew Hoon, editorial director of Northstar Travel Media Asia, is
the founder and editor of Web in Travel, a content and community
platform for online travel professionals in the Asia-Pacific region.
Source: Read Full Article