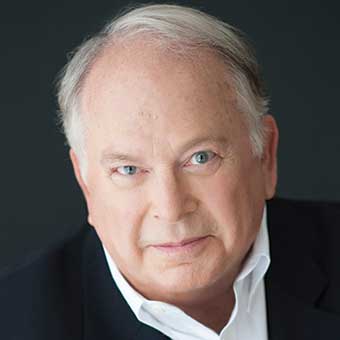 This is not an obituary. It is, instead, a love letter to a company and its people that made me proud to work in this industry. Crystal Cruises and its two grand dames, the Symphony and the Serenity, are in trouble, deep trouble, along with their young sibling, the Crystal Endeavor expedition vessel, and, to my thinking, Europe's most respected riverboat brand.
The Symphony was headed back to Miami on, perhaps, its final cruise under the Crystal brand we came to love when a Miami judge ordered U.S. Marshals to "arrest and detain" the ship when it docked in Miami. It quickly diverted to the Bahamas where passengers were ferried back to Port Everglades. One final indignity.
Not long after starting to talk with you in this space many years ago, I wrote a piece trying to figure out the "secret" behind Crystal Cruises' unusually high guest satisfaction and service scores. At that time, the line was owned by NYK, a giant Japanese shipping conglomerate. I discovered that they had set up a training facility in a suburb of Manila, Philippines, that turned out crew who, somehow, understood better than any other crew at sea how to relate to guests on a human and personal level.
I recall spending two different embarkation days arriving early at the pier and seating myself at a corner table with my notepad so I could observe passengers sitting down for lunch or snacks after a long flight. I observed something I had never seen on any previous ship I had inspected.
Crew members walked up to repeat guests and were able to remember their past voyages and even some of their preferences. They called other crew members over to the table to introduce them to the guests, and soon I realized that before lunch was over, many Crystal guests, perhaps most, had met Crystal crew members who knew their names.
By the time they headed back to their staterooms to unpack, they knew four or five crew members by name. 
It was an amazing exercise to observe, and the sincerity of it all made me realize I was witnessing something rare in the cruise industry. I was not naive. I had been on several dozen cruises and had worked for more than a decade at one of the largest lines. No one was doing what Crystal was doing. 
Now, a billionaire in Malaysia owns Crystal, and his company, Genting Hong Kong, has filed for liquidation in a Bermuda court. The court will decide what happens to the various parts of the group — including a casino, the shipyards in Germany, Dream Cruises in Asia — along with Crystal Cruises. It will likely be broken apart, and no one knows where the pieces will land.
My guess, my hope, my prayer is that the Crystal brand will be deemed far too valuable to disappear. If Royal Caribbean Group, Norwegian Cruise Line Holdings or Carnival Corp. want to enter the riverboat market, what better way to do it than to purchase the top-ranked brand with a fleet of the latest ships?
The cruise fleet will, I imagine, be attractive to investors that have previously shown a strong interest in travel and hospitality. These could include Apollo Global Management, which previously had a major investment in Norwegian Cruise Line; the private equity firm Certares; or perhaps another major investment group new to hospitality and leisure. Capturing the Crystal brand would be an intriguing first step for a firm eager to enter an industry with an enviable financial record since 2008 and until the pandemic.
Next time: A few personal stories about the ships and Crystal's people. 
Source: Read Full Article