Earlier this month, Marriott International pledged $50 million to diversify hotel ownership under its new Marriott's Bridging the Gap program. The initiative, which aims to boost hotel ownership and development opportunities among Black, Hispanic, Native American and First Nation demographics and women, will provide financial support and other incentives to historically underrepresented owners and franchisees. The company has set an initial goal of establishing 3,000 diverse-owned hotels by the end of 2025. Hotels editor Christina Jelski recently sat down with Marriott International president Stephanie Linnartz to talk about the Bridging the Gap effort and other diversity, equity and inclusion investments.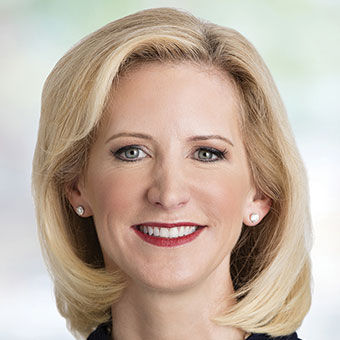 Q: What makes Marriott's Bridging the Gap program different from the company's past or existing diversity, equity and inclusion efforts around hotel ownership?
A: It's really the combination of Marriott stepping up with capital and a variety of other types of support, whether it's key money; the reduction in fees; training that's reduced in cost or free; or working with lenders to finance the deal. The combination of us leveraging our relationships and us actually putting our own money behind this is going to be the magic sauce that's finally going to help us see the needle move in a more meaningful way. And the most important part of all this, at the end of the day, is about economic empowerment for women and people of color. We cannot see equity in the world unless there's economic empowerment. And owning a hotel can be a very profitable investment. Marriott is making this first-round investment of $50 million, but should this take off, and we all think that it will, this is just the beginning.
Q: Is there concern around hotel development and ownership attracting newcomers at a time when the industry is just getting back on its feet?
A: I think it's a really fair question, but I'm so bullish on travel. I think everybody living in the world today, whether you're at the airport, or on the highway or in a hotel, is seeing travel come roaring back. And not just leisure travel, which came back first, but business travel. Small- and medium-size businesses were back last year, and we've been seeing the big corporate accounts coming back in a significant way.
I think that this pandemic, actually, has proven how resilient travel is. If you've ever wondered if travel is a good investment, or if hotels are a good investment, this pandemic has proven it. We've gotten through a once-in-100-year pandemic in relatively short order. And what's so phenomenal about the comeback this time is that not only have occupancies come back, but rate has come back even faster. Depending on the segment, we're getting close to, and in some cases above, 2019 pricing. And I think the fact that we're recovering so quickly, and that we're smarter as an industry as it relates to revenue management practices, is going to build confidence that this is a place in which you want to invest.
Q: Marriott International is also working to grow supplier diversity. Can you talk a bit about what the company is doing on that front?
A: Yes, we have a whole team focused on supplier diversity. And that can be for either goods or services. I'm a big believer that what gets measured gets done. So, we have goals, including around supplier diversity, which is at over $6 billion in diverse spend over the past 10 years. It's a big area [of focus] for us. 
One great example is our corporate headquarters, which will officially open next month. The company that built the building, Rand Construction, is the largest female-owned construction company in the country, if not the world. Linda Rabbitt is the founder, and she's an incredible woman and a true trailblazer. We did an RFP (request for proposal) in that example, but a lot of supplier diversity is making sure we do a lot of research and scanning of the landscape to see who's out there so that when a need comes up, we know who to go to. I think you really have to do the homework and the due diligence ahead of time for suppliers, so you have that list of folks ready to go. 
Source: Read Full Article