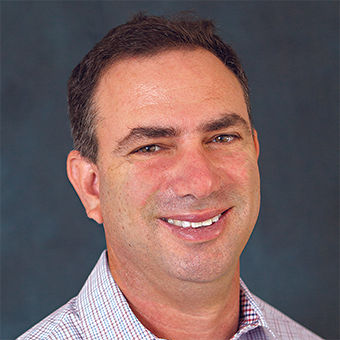 First, the good news.
Flying options to Asia are way up over last year.
Airlines plan to operate 90% more seats between the U.S. and East Asia from June through August than they did last year, Cirium flight schedule data shows. For Asia as a whole, the scheduled seat count from the U.S. is up 72% this summer, with seat counts nearly tripled to Hong Kong and Taiwan and doubled to Japan.
The U.S.-Asia capacity surge is being led by legacy carriers here and abroad, naturally, with United leading the charge among U.S. airlines. United will fly more than twice as many Asian seats this summer as last and will offer more than double the Asian seat count of Delta, which is second-largest U.S. airline between the U.S. and Asia.
In another good sign, new airlines have begun serving the U.S. from Asia.
Taiwan's Starlux is set to enter the U.S. late this month, beginning with flights to Los Angeles. South Korea's Air Premia launched its first U.S. route, from Seoul to Los Angeles, in October, and will begin Newark flights next month. Japan Airlines' low-cost subsidiary, Zipair, and Vietnam Airlines both inaugurated U.S. service during the pandemic.
Now, here's the bad news.
• Related: Pandemic flight rules are slowing a U.S.-China tourist restart
Even with these major ramp-ups, seat capacity in the U.S.-Asia market this summer is slated to be down 34.1% from 2019. The reason: U.S.-China.
Airlines from each country continue to be limited to 12 combined weekly flights — a stringent restriction that took effect in 2020 when a Chinese move effectively banning U.S. airline flights as part of its zero-Covid policy led to a diplomatic dispute. For now, airlines have scheduled 90% fewer flights between the U.S. and China this summer than in summer 2019, though the actual decline will be even more dramatic if the rules don't change.
Unfortunately, a change does not appear likely, due in general to the precarious relationship between the U.S. and China and more specifically to disputes over Russian overflying.
U.S. carriers halted flights through Russian airspace in 2022 as Russia's war on Ukraine appeared imminent. Many other countries around the world are requiring the same of their carriers. But China is not.
The Russian airspace issue
The discrepancy is a competitive concern for U.S. carriers. Keith Glatz, who tackles international affairs for Airlines for America (A4A), told me that for flights between China and the East Coast, avoiding Russian airspace adds two-and-a-half to three hours — provided, that is, that such a trip can even be made without a refueling stop.
So airlines have taken their argument to Washington, where they've requested that the Biden administration issue an order prohibiting Chinese carriers from overflying Russia on flights that touch the U.S.
Along with competitive concerns, U.S. airlines say a ban on Russian overflying is the right thing to do, partially for safety reasons and also because Russia collects money for use of its airspace.
There are signs that A4A's arguments have fallen on sympathetic ears. Last month, Senate Foreign Relations Committee chairman Robert Menendez of New Jersey and the committee's ranking Republican, James Risch of Idaho, penned a letter to Biden administration leaders asking for the Russian overflying ban that A4A is backing.
In addition, the New York Times reported last month that the DOT has drafted just such an order. It's yet to be released, though the industry anticipates it by the end of the month.
Such an order would likely elicit a response from China, and it surely would change the context of future negotiations between Chinese and American authorities about re-upping service between the countries.
In short, don't expect a build-up of nonstop U.S.-China flights anytime soon. At least one-stop connecting options between major U.S. and Chinese markets via cities such as Singapore, Tokyo and Seoul have become more plentiful. Just make sure you brush up on your airline alliances ahead of the booking process.
Source: Read Full Article