ANAHEIM, Calif. — If you've experienced Mickey & Minnie's Runaway Railway at Disney's Hollywood Studios in Orlando and think you have nothing to gain from riding the attraction in Disneyland, you'd be wrong.
While the ride itself is the same, the queue is completely new and different and fits perfectly in its home, Mickey's Toontown.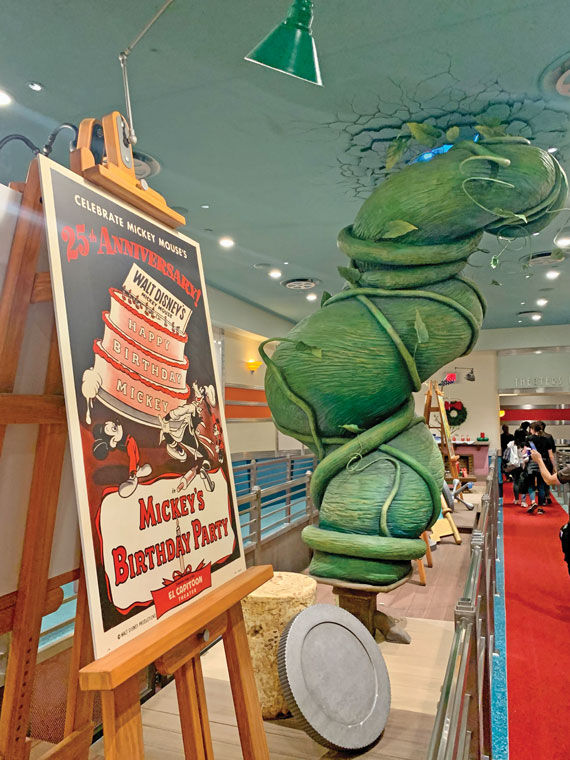 The attraction officially opened on Jan. 27 as part of the Disney100 celebration. Riders will need to join a virtual queue via the Disneyland app to experience the attraction (riders may also purchase Lightning Lanes access).
In Toontown (which itself is getting an overhaul due to be completed in March), Runaway Railway is housed in El Capitoon Theater. It's the land's hometown theater where Mickey, Minnie and friends share the premiers of their cartoon shorts. The latest is "Perfect Picnic." (In the Orlando attraction, riders also are seemingly headed to a screening of "Perfect Picnic").
That's before things go awry, as they so often do, drawing riders into the attraction. 
In Anaheim, El Capitoon Theater is home to a lively pre-show display of props and costumes from Mickey's projects over the years.
In fact, as the backstory goes, Minnie partnered with the Toontown Hysterical Society to bring the queue's displays to life. The display as a whole is  called "Mickey Through the Ears."
The exhibit is so full of puns, it's hard to catch most of them.
Starting with comical, Mickey-centric movie posters, viewers wind through a queue bedecked in art deco style. The queue moves past various Mickey film paraphernalia, from his costume in "The Sorcerer's Apprentice" (stay for a few minutes to see some magic in action) to the beanstalk from "Mickey and the Beanstalk," which has broken through the ceiling leading to ominous creaking sounds.
Related: World of Color — One is an extravaganza of lights and Disney characters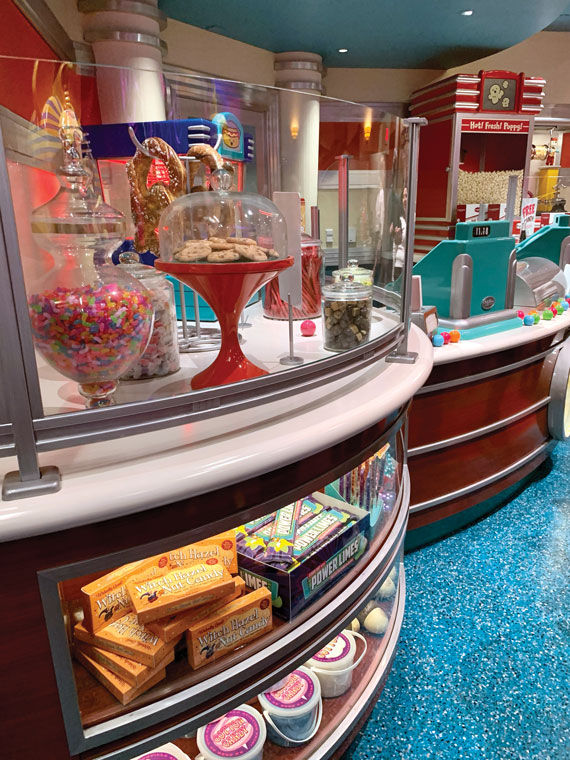 The highlight is the decorative concession stand, where the scent of popcorn actually wafts from behind the counter. Look closely at the "popcorn" on display —  you might notice some familiar shapes. 
Eventually, riders land in a pre-show that leads to the attraction. Trackless vehicles give each car a slightly different experience, which will attract repeat riders.
Not only is the attraction suitable for all ages, but it's the perfect addition to Mickey's Toontown. Once the land fully reopens in March, it should give parents and children plenty of space to roam, play and spend time with their favorite cartoon pals.
Source: Read Full Article