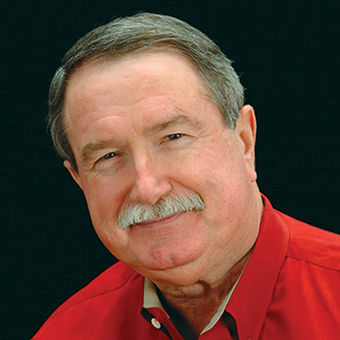 Several years ago, I began offering consulting services to hedge fund managers and others with interest in the cruise industry. I have a number of clients all over the world with whom I consult.
A survey commissioned some 22 months ago looked at the cruise industry with an eye to gauging the impact of Covid on the industry's return to ocean cruising. Similar studies were made for river cruising and land-based vacations.
The study did not anticipate federal financial support, but conclusions from the study were spot on in the main. Using that data, I accurately forecast that U.S.-ported oceangoing cruises would not resume until July or August of 2021 and that all cruise ships would not be back in service until the first quarter of 2022.
Some things I did not see that have a major impact on the retail channel include:
• Money for 2020 cruises: I concluded that most consumers would slide their 2020 cruise budget forward to 2021. While that was the case for most, quite a large percentage of those booked for 2020 instead stacked their 2020 budget on top of their 2021 or 2022 budget. Most retailers with whom I have spoken confirm this to be the case for them, as well, with one agency reporting a 71% increase in average cruise booking value.
• Inoculation: I did not foresee the resistance to Covid vaccinations.
Having had a chance to clear the fog off my crystal ball, I offer the following:
• Vaccinations and cruising: There are likely about 70 million adults not vaccinated. The number of potential cruisers within that group is about 7 million. Here's the dilemma: Cruise lines have strict Covid protocols, with full vaccination against the disease leading the list. 
Related: CDC advises people to avoid cruising, even if they're vaccinated
• Pent-up demand: All those who didn't get to take their semiannual, annual, biannual or more occasional — or frequent — cruise are ready to resume cruising. I estimate that some 47 million people are chasing 30 million berths each year (when ships are at full capacity), and even discounting for those who refuse to be vaccinated, I still think there are 40 million potential cruisers vying for those 30 million berths.
• Ships in service are operating at reduced capacity by choice. As a result, a number of once-a-year sailings are full, with long wait lists. 
So, if all that is true, why are prices so low and amenity offerings so high? The onset of the Covid variants — first delta, now omicron — put a wrinkle in cruise lines' and retailers' plans and forecasts. 
My analysis:
• Retailers are especially hard-hit because the demographic that refuses vaccination is skewed toward contemporary and even a few premium brands. 
• Prices are dirt-cheap and commissions are so low that it's tough for a retailer to break even. That has led to a much higher level of direct consumer bookings across the board, particularly with contemporary cruises.
• This puts retailers at the $10 million- and-under gross annual sales level who rely heavily on contemporary cruise sales at extremely high risk, especially in the short term, with significantly lower consumer confidence and concerns about inflation and its impact on the economy.
It's like this … those retailers in the at-risk group would be well served to pursue deluxe, luxury and ultraluxury bookings. Alternatively, unaffiliated agencies and advisors may find it's time to consider affiliation with a host agency and eliminating administrative costs as much as possible.
(For those interested in a full copy of my conclusions, please send an email to [email protected] and put "Study Conclusions" in the subject line.) 
Source: Read Full Article